Paresh Rawal's 'army jeep' tweet: BJP MP hit out at Arundhati Roy on the basis of fake news
What may have caused Paresh Rawal to ultimately post his venomous tweet against Arundhati Roy was fake news.
It is pretty obvious that actor and BJP MP Paresh Rawal's tweet about tying author Arundhati Roy to an army jeep instead of a "stone pelter" was something extremely vulgar which encourages violence and should have not been posted in the first place.
What is as disturbing, though, is that not just Rawal but also some sections of the media lashed out at Roy on the basis of fake news.
What may have caused Rawal to ultimately post his venomous tweet against Roy was a Facebook post which he had mentioned in another one of his tweets on 17 May.
https://t.co/a6C2hWdpPz is such a toxic ...Her birth certificate must be a regret letter from maternity ward !

— Paresh Rawal (@SirPareshRawal) May 17, 2017
70 lakh Indian army can't defeat azadi gang of Kashmir - Arundhati Roy .Her birth certi in fact is a regret letter from maternity ward . — Paresh Rawal (@SirPareshRawal) May 17, 2017
The Facebook post is about an article in Post Card, described by The Wire as 'a right-wing fake news site', which stated that Arundhati Roy had given an interview to Pakistan 'newspaper' The Times of Islamabad in which she had apparently said that "India cannot achieve its objective in the occupied Valley even if its army deployment raises from 7 lakh to 70 lakh."
The detailed article in The Wire said that The Times of Islamabad and some other websites, which are sites for spreading propaganda and not news websites, carried this unverified report and it was also picked up by US site Fair Observer and Indian news website NewsLaundry.
These articles were also used by TV news anchors to criticise Roy.
But Roy has told The Wire that she has not been to Srinagar recently and did not make any such remark, something that was also confirmed by The Indian Express.
Thus, a lot of criticism which Roy has been facing till now has been on the basis of completely fake news.
Both NewsLaundry and Fair Observer have issued apologies for carrying the fake interview now.
Rawal's tweet drew condemnation from many users on the social media platform with some accusing him of inciting violence.
Even the BJP distanced itself from his remark. Union Minister Smriti Irani sought to distance the party from Rawal's tweet, saying, "Nowhere will we, in any way, support any violent message by anybody, against any individual of the country."
With inputs from PTI
Find latest and upcoming tech gadgets online on Tech2 Gadgets. Get technology news, gadgets reviews & ratings. Popular gadgets including laptop, tablet and mobile specifications, features, prices, comparison.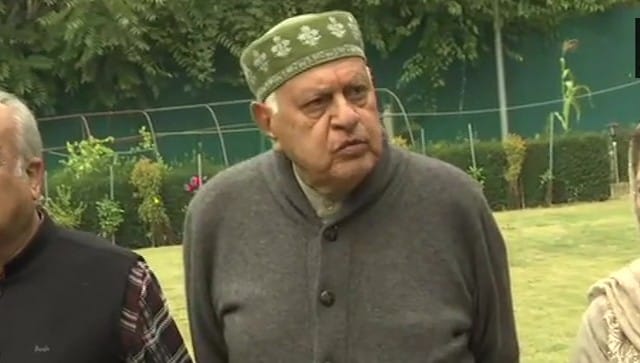 India
Reacting to the list, Omar Abdullah said "Dr Farooq Abdullah has not availed of the Roshni scheme for either his residence in Srinagar or in Jammu and anyone who says otherwise is lying."
India
The names were made public by the J&K administration in accordance with a 9 October directive of the J&K High Court which declared the Roshni Act 'illegal, unconstitutional and unsustainable' and ordered a CBI probe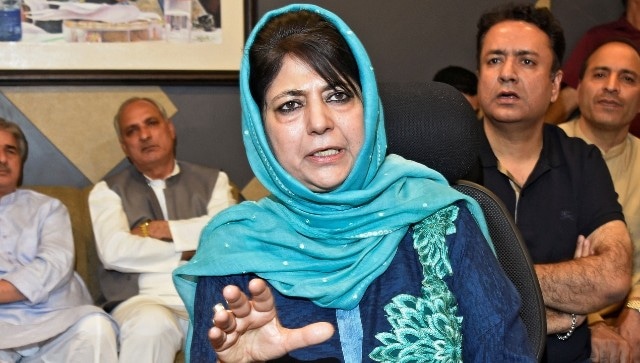 India
Mufti had announced that she will hold a press conference after claiming she was not allowed to visit the Pulwama residence of PDP leader Waheed Parra who was arrested by the NIA earlier this week