Pankaja Munde hits back, claims she took drought selfies out of 'contentment'
Pankaja Munde said it was out of 'contentment' of seeing water in the trench due to the desliting work that she took selfies.
Mumbai: Maharashtra minister Pankaja Munde came under attack on Monday from ruling ally Shiv Sena as well as the opposition for clicking selfies while on a visit to drought-hit Marathwada, but she defended herself saying she took pictures out of elation on seeing water in a trench in the dried up river.
Munde, who is rural development minister, came under the line of fire from across the political spectrum for clicking selfies while she was at a village in drought hit Latur on Sunday, for reviewing the desilting work in Manjara river, which has nearly dried up.
While the Shiv Sena took pot-shots at Munde saying that such photo sessions could have been avoided, the Opposition Congress and the NCP said that she has mocked the drought-affected farmers by such a "shameful act."
Undeterred by the attack, Munde said it was out of "contentment" of seeing water in the trench due to the desliting work that she took selfies.
"I have taken several review meetings on the drought condition in Latur. Have made efforts to dig trenches at various places so that water could be fetched from them. But met with failure most of the times. Yesterday, while I was in Latur to take stock of the Manjara river, I saw some water which gave me a feeling of contentment," Munde said in a statement.
"It was like finding an oasis in a desert for me. By levelling false allegations on me, who are these people trying to help, drought hit villagers or farmers? These pictures were clicked in the heat of 45 degrees C to show my appreciation for the work my department has done. There was no excitement in it, only contentment," she added.
Munde's 'selfie moments' did not go down well with the Sena, which said on the one hand women are the worst sufferers of the drought and on the other, a woman minister is seen happily clicking selfies in a parched area.
"This was a serious tour. Such selfies could have been avoided or it just dilutes the impact of a drought tour. It is mainly the women who have to walk for miles to fetch drinking water and here a woman minister happily clicks selfies. This is a strange incident," Shiv Sena spokesperson Manisha Kayande told PTI.
Congress spokesperson Al-Nasser Zakaria the act of clicking selfies was a shameful one and that the present ministers need to become less media savvy and focus on work.
NCP spokesperson Nawab Malik said Munde, instead of being on a drought tour, has made it like she was on a junket and that by clicking pictures, she has mocked the plight of farmers.
"This government is not serious about drought. There was no planning to tackle drought since last September even where there was sufficient data available, he said.
Here are the tweets that landed Munde in trouble:
2 selfie with bandhara pic.twitter.com/OKFeyT3OPS

— PankajaGopinathMunde (@Pankajamunde) April 16, 2016
Selfie with trench of said barrage Manjara .. one relief to latur .. pic.twitter.com/r49aEVxSSk

— PankajaGopinathMunde (@Pankajamunde) April 17, 2016
Water conservation is happening massively ...isn't it "sawedana " for "duskhal" pic.twitter.com/HbDMkxtxaA

— PankajaGopinathMunde (@Pankajamunde) April 17, 2016
Politics
Addressing the foundation day of the All India Mahila Congress, Gandhi said that the ideology of the Congress was completely opposite of the BJP-RSS and only one of the two ideologies can rule the country.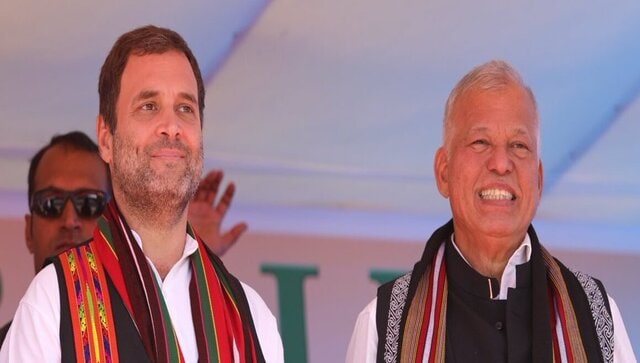 Politics
This is set to be a big blow for the Congress in the state ahead of the Assembly polls due early next year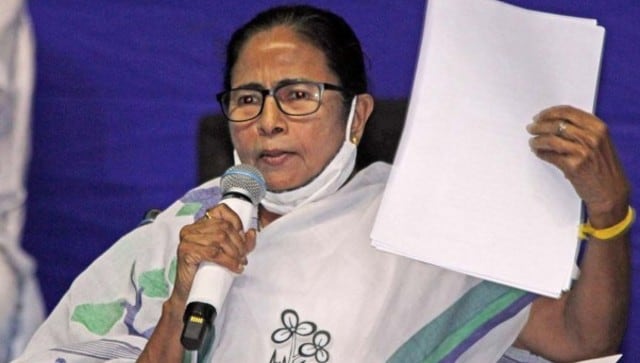 Politics
The Ministry of External Affairs in a one-line communique, which reached the secretariat during the day said the "event is not commensurate for (attendance at) the level of the chief minister," a secretariat official said.