Panama Papers verdict: How Pakistani newspapers covered Nawaz Sharif's disqualification as PM
A day after Pakistan's SC disqualified Nawaz Sharif from holding public office, the country's newspapers were emblazoned with the headlines of Sharif having to step down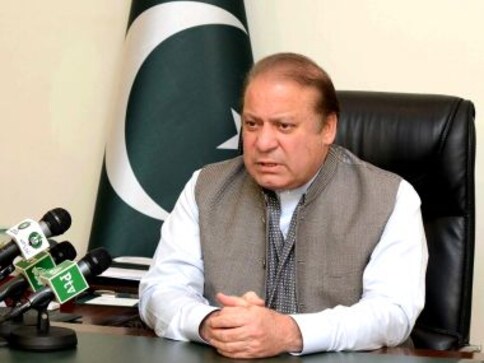 As the Pakistan Supreme Court in a landmark decision disqualified Nawaz Sharif from holding public office on Friday in the Panama Papers case, front pages of national newspapers in the country were filled with the headlines of Sharif having to step down as prime minister. He quit office after the top court asked to file corruption charges against him and his family.
Here are the front pages of a few of Pakistan's national English dailies:
The Express Tribune
With a picture of Nawaz Sharif walking away and a headline saying 'PM sent packing', The Express Tribune dedicated the entire front page to multiple stories around the prime minister's indictment.
Dawn
Pakistan's oldest newspaper Dawn Nawaz Sharif with Jamiat Ulema-e Islam and Pakistan Muslim League-Nawaz leaders Raja Zafarul Haq and Rafiq Rajwana, with the headline 'Yet another prime minister comes to grief'. Like other newspapers, Dawn also carried the Opposition parties' views on the story on the front page.
The Nation
The Nation ran with the headline 'Third forced exit' to cover the biggest story of the day, but printed the words "'Knocked down on a technicality" over the lead headline. The paper also ran a column on front page suggesting that the Sharif family is expected to survive in Pakistani politics despite Friday's verdict.
India
The colonial-era sedition law has been invoked against the likes of author Arundhati Roy, student leaders Kanhaiya Kumar, Umar Khalid, and cartoonist Aseem Trivedi among others
India
In its significant order on the law that has been under intense public scrutiny, a bench headed by Chief Justice NV Ramana said there was a need to balance the interest of civil liberties and interests of citizens with that of the State
India
Counsel appearing for IRP for Supertech said that after the test blast conducted by the Edifice Engineering it was found that the structure was stronger and stable than it was expected.