Pamphlets to garba bans: How Hindutva groups are upping the ante on 'love jihad'
In Madhya Pradesh and Gujarat, fringe Hindutva groups have begun very different campaigns against 'love jihad'.
Bhopal: The chastity of Hindu girls has become the latest pawn in the political games of the rabid advocates of Hindutva in several parts of the country. Here's the latest instance.
"Do you want to become a prostitute? No. Then Read, Think and Discuss," says a vitriolic VHP leaflet written in Gujarati circulating in Vadodara. It explains the fate that awaits the Hindu girls as victims of "love jihad". It urges Hindu parents to ensure that their "young daughters" are not vulnerable to the "conspiracy of minorities to entice" them.
Muslims and Christians have gradually outnumbered Hindus since 1947 because Hindu girls are being lured by "well-dressed Muslim boys lurking around colleges, hostels and school gates" to "produce progeny and increase their number," says the pamphlet. It also quotes Swami Vivekanand as saying, "When one person from the Hindu society converts to Islam or Christianity, it does not mean a Hindu less. It means one enemy more".
The pamphlet further states that boys and men from the minority community "take on Hindu names" and target "naive Hindu women who come in contact with them as students, patients and legal clients, maidservants or distressed women".
In Madhya Pradesh's Indore, local legislator Usha Thakur has circulated a brochure with a 11-point programme to guard the chastity of Hindu women. It includes a ban on Muslim youth joining the garba events during the Navratri festival.
"We have got data that during the garba, on an average, four lakh girls convert to Islam every year. So we have started this awareness drive. It has been seen that people who have no faith or devotion to the festival put tilak and wear sacred thread and practice garba and during that time woo our girls," Thakur told a television news channel.
"If they (Muslim youths) want to take part in the festival, they should first convert to Hinduism," Thakur said. She also heads the Samagra Kranti Chetna Manch that has suggested and 11-point code to "maintain discipline, culture and propriety" during the festival.
The code, evolved after consultations among prominent citizens, advises people to wear traditional dresses and play religious and folk songs avoiding indecent songs. And, yes 'love jihad' finds a mention in the list even if it doesn't refer to Muslims.
The pattern in which various Hindutva players have chipped in to keep the 'love jihad' myth going is hard to miss.
BJP's MP from Gorakhpur, Yogi Adityanath, revived the debate on Tuesday saying "jihad in the name of love is unacceptable" and that only a BJP-led government in UP can "stop forceful conversion of Hindu girls". He was en route to Charkhari, the assembly constituency which fire-brand leader Uma Bharti had vacated to be elected to the Lok Sabha from Jhansi before joining the Union ministry.
Senior BJP leaders have not been openly echoing the line of the VHP though. Babulal Gaur, the Home minister of Madhya Pradesh, refused to acknowledge the legislator's 11-point leaflet.
"Usha Thakur will know about this, not me," he said.
In Gujarat, minister Nitin Patel and state BJP general secretary Vijay Rupani expressed ignorance about the pamphlets being circulated.
The big question that remains unanswered is what Hindutva groups are aiming to achieve through this calibrated campaign across states. Is it meant to drive Muslims out of social spaces common to all Indians? Watch this space.
Find latest and upcoming tech gadgets online on Tech2 Gadgets. Get technology news, gadgets reviews & ratings. Popular gadgets including laptop, tablet and mobile specifications, features, prices, comparison.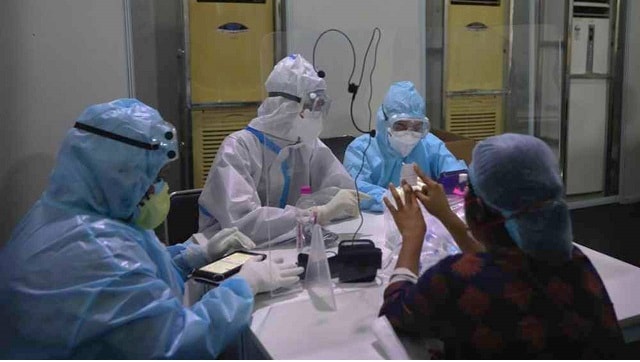 India
A 'weekend curfew' — lasting 57-hour from 9 pm on Friday to 6 am on Monday — has been imposed in Ahmedabad city while the Gujarat government has announced a night curfew in Surat, Rajkot, and Vadodara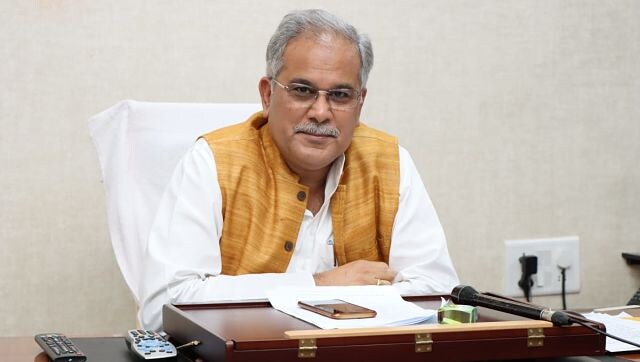 India
In a series of tweets on Friday, Rajashtan chief minister Ashok Gehlot had said that the BJP had "manufactured" the term 'love jihad' "to divide the nation and curb individual rights of citizens"
India
The Rajasthan chief minister's remarks followed announcements by BJP-led governments in Uttar Pradesh, Haryana, and Madhya Pradesh that they are considering to enact a law against inter-faith marriages