Pakistani national who had stayed in India illegally for 27 years deported
A 37-year-old Pakistani national, who was illegally staying in India since he was about 10 years of age, has been deported to the neighbouring country.
Mumbai: A 37-year-old Pakistani national, who was illegally staying in India since he was about 10 years of age, has been deported to the neighbouring country, a police official said.
Siraj Khan, the Pakistani national, was staying in the Antop Hill area in Mumbai. He had also got married to an Indian woman some years ago and the couple have three children, the police official said.
"Since all the cases against Khan were disposed of by the court and one case of violation of a detention order was withdrawn by the government, he was deported to Pakistan on 12 March," Bhagwat Bansod, senior inspector at the Rafi Ahmed Kidwai Marg police station, said.
A police team took Khan to the Attari border at Amritsar in Punjab, from where he was deported after the completion of all the formalities at the foreign regional registration office, he added.
The Indian government had informed the Pakistani authorities about Khan's deportation and after obtaining a no-objection certificate, he was handed over to them, an official said. The police had also informed about Khan's deportation to his wife Sajida Khan, who accompanied her husband till the Bandra Terminus in the western suburbs, from where he and the police team boarded the train for Amritsar on 10 March, he added.
Before Khan's departure, his wife took selfies with him at the railway station, a police official said.
In June 2014, a division bench of the Bombay High Court had put a month's stay on Khan's deportation to Pakistan. The court had then observed that since Khan's application, seeking Indian citizenship, was pending before the Ministry of External Affairs, his detention must be stayed until the issue was decided.
Khan's wife had filed the plea, seeking a stay on her husband's deportation. She had also sought that Khan be released from detention as his family's financial, physical and mental condition was worsening.
Khan's wife approached the Bombay High Court again, seeking a stay on his deportation. However, a bench of Justice RM Savant and Justice SV Kotwal held that since Khan had been convicted under the Foreigners Act, his deportation was inevitable. The court has kept the petition for hearing on 20 March.
As per the plea of Khan's wife, the Pakistani national had accidentally entered India in 1996 when he was 10 or 11 years of age.
In 2009, however, he had tried to visit his native village in Pakistan-occupied Kashmir (PoK). When he approached the police for help to get to his village, he was asked to furnish legal documents, showing that he was a Pakistani national.
He was subsequently arrested by the Crime Branch for staying in India without a valid permission, according to the petition. Khan was released after serving a six-month jail term, but in January 2014, a court here convicted him under the Foreigners Act, 1946 and ordered that he be deported to Pakistan.
He had been in custody since his conviction.
A police official said it was now up to Khan to get a passport and visa and come to India or take his wife and children to Pakistan on valid documents.
Find latest and upcoming tech gadgets online on Tech2 Gadgets. Get technology news, gadgets reviews & ratings. Popular gadgets including laptop, tablet and mobile specifications, features, prices, comparison.
India
The Delhi HC said that available evidence has shown that certain army personnel unsuspectingly revealed key information to people they befriended on social networking sites
India
The court also asked the man to give Rs 11,000 to the woman as part of a customary offering made by brothers to sisters on the occasion of Raksha Bandhan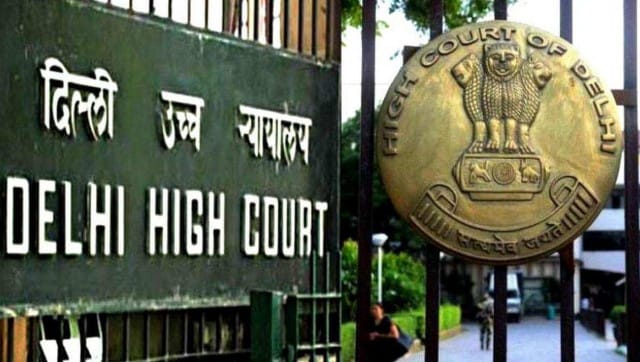 India
High Court issued notices to the Centre, UPSC and concerned ministries of various services, like IAS, IPS and IFS, for which the successful candidates are recruited