Pakistan won't dare to kill Kulbhushan Jadhav but the path to bring him home will be treacherous
For a country not used to overt shows of diplomatic muscle over contentious issues with Pakistan, there has understandably been considerable triumphalism over ICJ's verdict on Thursday.
For a country not used to overt shows of diplomatic muscle over contentious issues with Pakistan, there has understandably been considerable triumphalism over ICJ's verdict on Thursday. By all means, Thursday's judgment at the Peace Palace in The Hague was a spectacle. On a neutral venue, before live TV, judges of the International Court of Justice publicly chided Pakistan, threw out its arguments and upheld India's appeal for provisional measures. We also got to witness Pakistan's legal representatives beating a hasty retreat while avoiding questions from media. What's not to like?
Don't let joyless critics and stiff-lipped legal eagles persuade you that this was an insignificant victory. It was not. Faced with a belligerent neighbour out to make an example of an Indian national, whom it claimed to have arrested under mysterious circumstances and hoped to flaunt as "proof of India's perfidies" and eventually send him to the gallows, India needed to act fast.
As this writer has contended, the Narendra Modi government took no small amount of risk in shaking off hesitations of history and dragging Pakistan to United Nation's highest court.
India argued with strength and conviction and was more than vindicated by the verdict. The court honoured our concerns, acknowledged urgency in the case, found fault with Pakistan for denying India consular access and directed it to stay Jadhav's execution until the ICJ reaches a final judgment. All of Pakistan's arguments were unambiguously and unanimously rejected. Finally, the court reminded a famously recalcitrant nation that the order on it was "binding". By all accounts, this was an utterly comprehensive victory.
To quote Sarabjit Singh's Pakistani lawyer Awais Sheikh, who had to seek asylum in Sweden for representing the Indian national who was tortured and killed in custody by Pakistan, India can legitimately claim victory. In an interview to News18, Sheikh applauded India's "excellent and very timely move" to approach the ICJ and described the Jadhav verdict as a "legal, moral, psychological and diplomatic gain." But he was careful to warn that bigger struggles await. "It will be immature to celebrate the order at this stage… The task before India is to get Kulbhushan back home safe and secure. To achieve this, India needs to tread carefully and exhaust all possible means intelligently."
Which brings us to the nub of the issue. India has won fair and square the first round of a long-winding, treacherous diplomatic combat. Initial euphoria about a judgment from UN's top court going our way apart, the actual "legal" gains in sum are modest. Jadhav still continues to languish in Pakistan's custody, assuming the rogue State's military has not already carried out the execution, and ICJ's verdict at best is an interim relief that ensures the well-being of the Indian national until such time that the court delivers its final judgment. The ruling provides Jadhav with a lifeline much beyond the August 2017 deadline as such cases typically drag on for years.
A lot has been written about how Pakistan may walk the path treaded by the US in defying ICJ verdicts and carrying out executions, or China in defying The Hague tribunal's ruling on South China Sea.
Critics have argued that in all these cases, the international courts could do little when their orders were violated and international opprobrium was either minimal or insignificant. Fair points. But in assuming that Pakistan can emulate the US or China, we forget that it enjoys not even a fraction of their global influence. Foreign policies are never tested on the touchstones of 'truth', 'justice', 'ethics' or 'morality'. Geopolitical and economic clout are the core determinants in relationship between nations. Therefore, even if Pakistan does indeed have a strong case against Jadhav, executing him in contravention of the ICJ order would reinforce its status as a pariah nation, quite unlike the US or China who are immune to these pitfalls.
It would be delusional, therefore, on the part of Pakistan to think that it can flout the ICJ verdict with impunity. There are other costs, too, involved in the process. As Husain Haqqani, former Pakistan ambassador to the US and director for South and Central Asia at the Hudson Institute in Washington DC, writes in The Indian Express, "Pakistan could ignore the ICJ's injunction, as some hyper-nationalists are already suggesting, but doing so would come at a price in international goodwill. As it is, Pakistan's standing in the comity of nations is not very high at the moment. Refusing to implement the decision of the international court on grounds of sovereignty might get applause at home, but will not improve Pakistan's relations with a world already sceptical of Pakistan's policies."
It follows that Jadhav's life is safe for the foreseeable future. The bigger problem is to bring him home unharmed. It is here that an arduous struggle stares at us for reasons not entirely within our control. To begin, precedence tells us that ICJ's final verdict could be little more than a nudge to Pakistan to "review and reconsider" its judgment on Jadhav. This is because ICJ is not a court in the strictest sense of the term, certainly not an international court to handle disputes arising out of mishandling of criminal cases in sovereign nations. Its powers are limited. Even if it were to annul the Pakistani kangaroo court's verdict, it will be incumbent on Pakistan to comply and its decision whether or not to hang Jadhav or release him will be based on a cost-benefit analysis.
Queering India's pitch is the fact that Pakistan is a weak democracy. Countries have armies. But in Pakistan, it is said that the army has a country.
This is what makes diplomatic engagements with Pakistan on any issue — leave alone a sensitive topic like Jadhav's release — treacherous. Since the verdict, many commentators have advised that India must reduce its triumphalism and engage Pakistan with sober diplomacy to bring Jadhav home. It may appear sound but is ultimately useless advice. How do you engage with a nation diplomatically when you are unsure whether its civilian government carries any authority to take decisions?
The Jadhav case, as Praveen Swami writes in The Indian Express, will ultimately rest "in the hands of the Generals who seized him from Iran. He was, and remains, a pawn in the Army's battle for supremacy against the political leadership."
This is India's biggest worry. If Nawaz Sharif's civilian government loses agency — his stature right now is somewhere between perilous and precarious due to the Panama Papers — Jadhav will be sucked into the vortex of army's battle to retain its primacy in a nation which has been led to believe that the only thing that stands between a "hostile Hindustan" and its "awaam" is the army. In fact, it is not restricted within the realms of pure speculation that the elaborate Jadhav charade was the Rawalpindi khakis' move to checkmate Sharif from being too cozy towards India.
The infamous Dawn Leaks and its aftermath ought to tell us that the Pakistani prime minister cannot afford to antagonise the army if he hopes to retain power. This makes any sovereign negotiation with him meaningless. In the final reckoning, Jadhav's fate will be shaped by a factor almost entirely outside India's control. If the Pakistani army decides that exhibiting Jadhav as the "biggest example of India's terrorism in Pakistan" is a futile exercise — already too much international attention has been drawn to the case anyway rendering such effort meaningless — then there is hope for straightforward diplomacy and hard-nosed bargain.
Find latest and upcoming tech gadgets online on Tech2 Gadgets. Get technology news, gadgets reviews & ratings. Popular gadgets including laptop, tablet and mobile specifications, features, prices, comparison.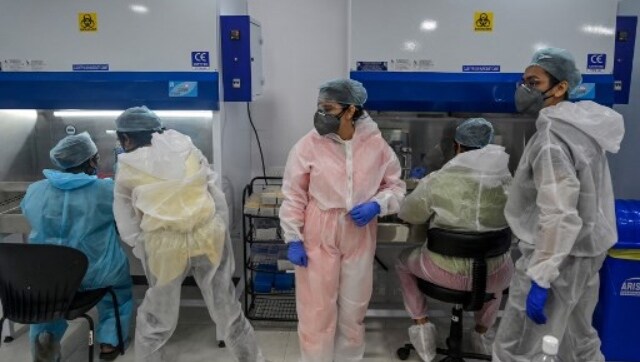 India
While experts say that rapid antigen tests can help countries with out-of-control outbreaks, India's practice of conflating the data from rapid tests and RT-PCR tests risks painting an incomplete picture of its infection rates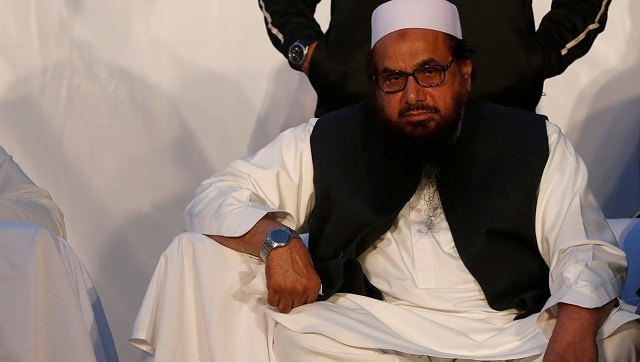 World
Saeed has been in and out of house arrest since 2008, with the courts setting him free after the State seemed unable to frame charges
Entertainment
While there's no doubt that online shows entertained and even comforted us during these trying past few months, there's also no doubt that they'll never match up to the experience of watching a concert in person. And sadly, they don't seem to be matching up in terms of income for artists either.