Pakistan violated ceasefire 881 times along LoC, International Border in Jammu and Kashmir, govt tells Lok Sabha
Pakistan violated the ceasefire a total of 881 times along the Line of Control (LoC) and the International Border (IB) in Jammu and Kashmir this year
New Delhi: Pakistan violated the ceasefire a total of 881 times along the Line of Control (LoC) and the International Border (IB) in Jammu and Kashmir this year, killing 30 people, the Lok Sabha was informed on Tuesday.
Minister of State for Home Hansraj Ahir said Pakistan has violated the ceasefire along the LoC in Jammu and Kashmir 771 times till 10 December, and 110 times along the IB till November-end.
In these incidents of firing from across the border, 30 people, 14 army personnel, 12 civilians and four BSF personnel were killed.
No cross-border firing has been reported in other states except Jammu and Kashmir along the border with Pakistan, he said replying to a written question.
The truce between India and Pakistan along the International Border, the Line of Control and the Actual Ground Position Line in Jammu and Kashmir came into force in November 2003.
India shares a 3,323-kilometre-long border with Pakistan, of which 221 kilometre of the IB and 740 kilometre of the LoC fall in Jammu and Kashmir.
In 2016, there were 449 incidents of ceasefire violations in which 13 civilians and 13 security personnel were killed and 83 civilians and 99 security personnel were injured.
India
As per the Jammu and Kashmir Police, approximately 5 kilograms of explosives have been recovered from the drone.
India
This comes after army officials revealed that the new modus operandi to indoctrinate and train Kashmiri youth in militancy was to call them through proper visa channels, rather than having them take the risk of crossing the border illegally.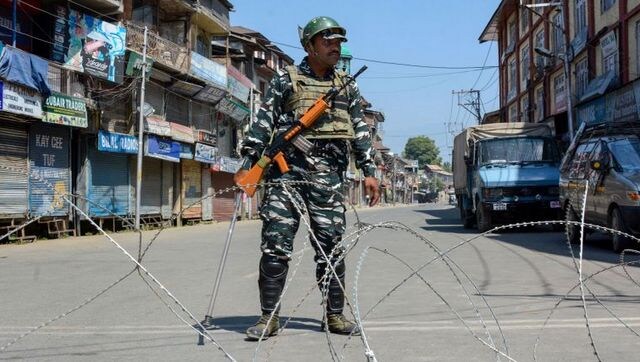 India
Kashmiri Shia politician Ruhullah Mehdi said if the Friday prayers and other major religious functions continue to be banned in wake of COVID-19 pandemic and 'this particular procession suddenly encouraged in isolation, I see nefarious designs behind it'