Pakistan military stepped up border shelling to boost LeT's 'Year of Kashmir' campaign: India Army
A senior Indian Army officer said that the campaign is aimed at making the LoC look 'more active to highlight the Kashmir issue.'
Jammu: The Pakistan Army is resorting to intensified shelling across the Line of Control in Jamuu and Kashmir as part of its support to Lashkar-e-Taiba's "Year of Kashmir" campaign, said a senior Indian Army official on Monday.
The month of July has seen greater ceasefire violations, which resulted in killings of 11 people, including nine soldiers and injuries to 16 others besides dislocation of thousands of people from the border areas of the state. Pakistan-based Jamaat-ud-Dawa (JuD), which was known as Lashkar-e-Taiba earlier and which has now renamed itself as Tehreek Azadi Jammu and Kashmir (TAJK), had declared 2017 earlier as the "Year of Kashmir."
The campaign is aimed at making the LoC look "more active to highlight the Kashmir issue." The security agencies attributed Pakistan Army's support to JuD's campaign while pointing out the spurt of incidents of cross-LoC shelling and firing by them in July.
Amid one of the worst fatalities in recent times, the month also saw over 110 livestock falling prey to the incidents of shelling and firings by Pakistani Army in which nearly 35 structures, including over two dozen houses were damaged along the LoC in Rajouri district alone.
In the wake of repeated firing and shelling by Pakistan, over 4,000 people from borders areas had to be shifted to safer places in the district. "The month has seen greater ceasefire violations along LoC in the state. The aim was to engineer infiltrations and push in more and more militants in Jammu and Kashmir," said a senior army officer, alluding to Pakistan Army support to "Year of Kashmir" campaign and adding that Indian forces too aptly retaliated to the shelling by Pakistani Army.
On 21 July, 28-year-old rifleman Jayadrath Singh was killed when  Pakistan Army resorted to firing at Indian Army posts in Sunderbandi sector of Rajouri district. Singh belonged to village Bhagwanpur of Saharanpur district in Uttar Pradesh. He is survived by his wife Mamta Devi.
A juniour commissioned officer, Subedar Shashi Kumar, who was grievously injured in an unprovoked ceasefire breach by Pakistan in Naushera on 18 July, died at Udhampur Command Hospital on 19 July.
Subedar Kumar was a native of Galon village of Hamirpur district in Himachal Pradesh. He is survived by his wife Santosh Sharma and children. The 18 July ceasefire violations by Pakistan also saw two army jawans, Sepoy Jaspreet Singh, 24 and Rifleman Bimal Sinjali, 21 killed in Naushera and Nowgam sectors of Rajouri and Kupwara districts respectively.
Eight people including 5 jawans had suffered injuries that day. "More than 110 livestock were reported dead and two dozen houses damaged. A total of 35 structures including private houses,
government buildings including schools, were damaged in recent mortar shelling in Nowshera," said Rajouri Deputy Commissioner Shahid Iqbal Choudhary. On 18 July, Pakistani troops also targeted school children, shelling their schools and trapping 217 of them in in 3 schools in Kadali and Seha areas of Rajouri near the LoC for 6 hours. The army and state police, however, rescued and evacuated them to safer places in bullet-proof vehicles along with other people totalling 261.
Earlier on 17 July, one army jawan and a girl were killed when the Pakistan Army violated ceasefire twice in two sectors and resorted to firing at Indian Army posts and civilian areas
in Rajouri and Poonch districts.
The victims were identified as 37-year-old Naik Muddasar Ahmed of militancy-infested Tral belt of South Kashmir and 9-year-old girl Sajada.
On 15 July, another jawan, Lance Naik Mohmmad Naseer, 35 was killed and yet another injured in Pak shelling along the LoC in Rajouri district. Two other jawans, Lance Naik Ranjit Singh and Rifleman Satesh Bhagat, both of Jammu, were killed along LoC on 12 bJuly, in Pakistani firing in Keran sector of North Kashmir sector.
Four days earlier on 8 July, jawan Mohmmad Showkat, who was on leave, was killed along with his wife, when his house was hit by a Pakistani Army's mortar shell in Poonch sector. Four people were injured.
The officials said there have been 23 incidents of ceasefire violations, one attack by Pakistan's notorious Border Action Team and two infiltration bids by Pakistan-backed militants in June in which 4 people, including 3 jawans were killed and 12 injured.
On 29 June, two Indian Army jawans were injured when Pakistani troops fired from small arms and shelled mortars on forward posts and civilian areas along the LoC in Poonch district. Even on the occasion of Eid-ul Fitr on 26 June, the Pakistani Army had fired small arms and automatic weapons and shelled mortars along the LoC in Bhimbher Gali sector of Rajouri.
On 22 June, in the third such attack this year, a team of Pakistani special forces sneaked 600 metres across the LoC into the Poonch sector and killed two Indian jawans, but lost one Border Action Team (BAT) member in retaliatory action.
It had carried out the attack at around 2 pm on an army patrol  party in the Gulpur belt of Poonch on 22 June under heavy cover fire by Pakistani troops. In the firefight, two Indian soldiers, Naik Jadhav Sandip, 34, of Aurangabad and Sepoy Mane Savan Balku, 24, of Kolhapur were martyred.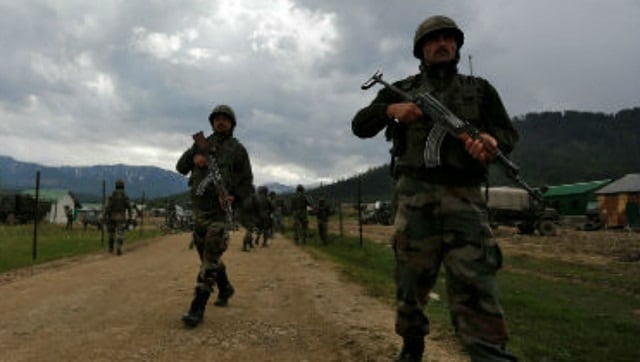 India
The encounter broke out in Budgam's Zolwa village late on 6 January, 2022, a police official said
India
A police spokesperson said the arrested militants were identified as Suhail Qadir Khanday and Suhail Mushtaq Waza, both residents of Pulwama district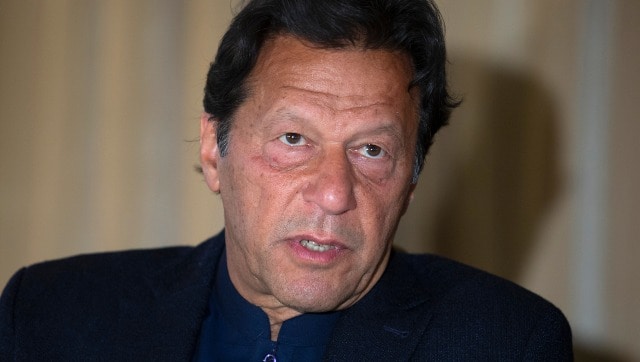 World
The year 2022 will make demands on Indian diplomacy in dealing with Pakistan and Afghanistan and it must rise to the occasion