Pakistan action on Kulbhushan Jadhav a disgrace and grave provocation: Will India let it go unanswered?
The act by the Rawalpindi GHQ not only undermines Nawaz Sharif's authority over the country's power structure, it presents the Pakistan premier with an escalating chain of events over which he may have little control
Pakistan's conduct on the Kulbhushan Jadhav affair is a disgrace and its action a grave provocation. Not only did its kangaroo military court flout every rule in the book while sentencing an Indian national to death, it kept India totally in the dark about the trial. In fact, such was the 'secrecy' that it seems the Rawalpindi khakis did not keep even Pakistan's civilian government in the loop.
#EXCLUSIVE -- #KulbhushanJadhav unlikely to be executed soon. Nawaz Sharif Govt was unaware of military court verdict on Jadhav pic.twitter.com/S75gR4VkDD

— News18 (@CNNnews18) April 10, 2017
AFP has quoted a security official as saying that the court martial had been kept secret even within the ranks of the military.
It is significant that several hours since the announcement was made through a tweet, Pakistan's prime minister Nawaz Sharif has remained conspicuously silent leaving Khawaja Asif, the clownish defence minister, to do all the breast-beating. It is possible that Sharif is acutely aware of the consequences of putting the noose around Jadhav. The act by the Rawalpindi GHQ not only undermines Sharif's authority over the country's power structure, it presents the Pakistan premier with an escalating chain of events over which he may have little control.
Even by Pakistan's dismal standards of upholding international conventions and norms, the Jadhav case is a new low. Right from his arrest, purported confession and subsequent 'death sentence', Pakistan has shown a marked disregard for not only all international laws, but also its own penal provisions. It claimed to have caught Jadhav red-handed for acts of "espionage and sabotage", yet its army and civilian government came out with conflicting versions of arrest.
As The Indian Express notes in a report, Balochistan's home minister Sarfaraz Bugti announced in March last year that Jadhav has been "picked up from Chaman located on the eastern extreme point of Balochistan", while in a separate media conference, army spokesperson General Asim Bajwa said Jadhav was arrested from "Saravan which is near (the) Pakistan-Iran border to the south east of Zahidan. The distance between the two places is 868 kilometres by road."
Perhaps Jadhav could appear in two places at once.
Pakistan has presented a sleek confessional video where an upbeat Jadhav is seen happily confessing that he is a Research and Analysis Wing (RAW) agent tasked with stoking subversive activities in Balochistan. It is unclear why in that case Jadhav was carrying an Indian passport while being "caught" because spies do not go about flaunting their nationalities while conducting acts of espionage. If we are to believe that Jadhav is indeed linked to RAW, the worthies at India's espionage wing must be immediately sacked for sending an agent to an enemy country with a target painted on his back.
Strategic affairs expert Pramit Pal Chaudhuri writes in Hindustan Times quoting former RAW chief AK Verma that "a lone agent does not work like this in a foreign country creating subversion or mischief. He needs local support. He has got to have local friends…So far as this person is concerned, it appears that he was caught alone, single-handed. All this makes it a very highly and unlikely story of him being an agent."
Amnesty India chief Aakar Patel has noted in a recent anecdotal piece why Jadhav couldn't possibly have been an Indian spy operating in Pakistan.
India has never denied that the retired naval officer was its citizen but has maintained all along that Jadhav was kidnapped last year from Iran and "his subsequent presence in Pakistan has never been explained credibly." The démarche issued by India makes it clear that between 25 March, 2016 and 31 March, 2017, Pakistan has rebuffed 13 formal Indian attempts to get consular access in flagrant violation of the provisions of the bilateral Consular Access Agreement. The decision to conduct a "secret trial" also goes against all established international procedures witnessed even during the height of the Cold War.
India's delinquent neighbour has also violated its own penal provisions by putting Jadhav, whom it accuses of espionage, in a military court meant to fast-track cases against terrorists instead of trying him in a civilian court. This limits Jadhav's options because civilian courts have no jurisdiction over these kangaroo military courts which have courted much controversy even within Pakistan.
Moreover, as a News18 report points out, "according to Section 105 of the Pakistan Army Act, when a person is awarded death sentence, there must be an absolute majority of votes. If there is a difference of opinion, the decision goes in favour of the accused."
There is no way of knowing whether these rules were adhered to or if Jadhav had recourse to a defending officer.
Human Rights watchdog Amnesty International has expectedly reacted strongly against Pakistan's actions. In a statement, Biraj Patnaik, its South Asia director, said: "The death sentence given to Jadhav shows yet again how Pakistan's military court system rides roughshod over international standards… Stripping defendants of their rights and operating in notorious secrecy, military courts do not dispense justice but travesty it. They are an inherently abusive system that are best left to deal with issues of military discipline, not any other crimes."
These accusations are worn as badges by Rawalpindi khakis, who have executed a number of Indian nationals over the years. The decision to execute Jadhav appears most likely to be a case of false bravado to show that it has a compelling case against India when it comes to "fomenting terror on its own soil", an accusation that India has long levelled against it.
It will be interesting to see if Pakistan has the nerve to act on its threat of executing Jadhav, or plans to use the death sentence as a leverage. Either way, the Narendra Modi government is unlikely to let this act of provocation go unanswered. We could be in for interesting times.
First Cricket News
Pakistan's new backroom team are seeking an immediate impact when their one-day international team face a largely second-string New Zealand in a home series for the first time since 2003 this week.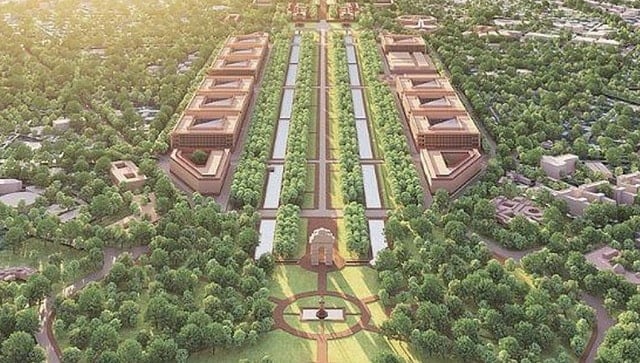 India
In this day and age where even private homes undergo renovation regularly, the Indian State continues to operate out of 90-year-old repurposed colonial homes retained after independence
India
In trying new faces, the BJP seems to be focused on building a generation of political successors who can take over after a period of astonishing growth the party has seen under Modi and Shah