Pakistan accuses India of committing over 1,300 ceasefire violations along LoC in 2017
Pakistan on Friday claimed India committed over 1,300 ceasefire violations along the Line of Control in 2017, killing 52 of its nationals
Islamabad: Pakistan on Friday claimed India committed over 1,300 ceasefire violations along the Line of Control in 2017, killing 52 of its nationals.
Pakistan's Foreign Office (FO) spokesman Mohammad Faisal said at the weekly briefing that Pakistan repeatedly raised its concerns about the "hegemonic conduct of India", including the unprecedented escalation of ceasefire violations in 2017.
"In 2017, more than 1,300 Indian ceasefire violations, the highest ever in the recent past, have resulted in 52 deaths and 175 were injured. We have consistently stressed that Indian aggression is a threat to regional peace and tranquillity," he said.
He said that in order to ensure peace and tranquillity on the LoC, the mandate of UNMOGIP is crucial.
India maintains that the United Nations Military Observer Group in India and Pakistan (UNMOGIP) has outlived its utility and is irrelevant after the Simla Agreement and the consequent establishment of the Line of Control (LoC).
He again alleged that India by its firing on the LoC was attempting to "deflect the attention of the international community from the continuing Indian atrocities against Kashmiris".
The spokesperson said Pakistani nationals in Afghanistan were cautioned to exercise extreme vigilance as off-late senior professionals working in different fields have been kidnapped.
He termed the statement by CIA Director Mike Pompeo of safe havens in Pakistan as "unwarranted", as Pakistan's position was clear that there was no place for militancy in the country.
"We have also stated that having cleared the entire FATA (tribal region) through effective counter-terrorism operations, the intelligence-based operations will continue throughout the country in our own national interest," he said.
He said that the China-Pakistan Economic Corridor was currently a bilateral project but there was potential for the participation of third countries and investment opportunities.
He said any decision regarding the participation of third countries will be based on bilateral consultations.
India
The searches were carried out in connection with a probe into two cases pertaining to alleged issuance of around two lakh arms licences in erstwhile state of Jammu and Kashmir
India
As per the Jammu and Kashmir Police, approximately 5 kilograms of explosives have been recovered from the drone.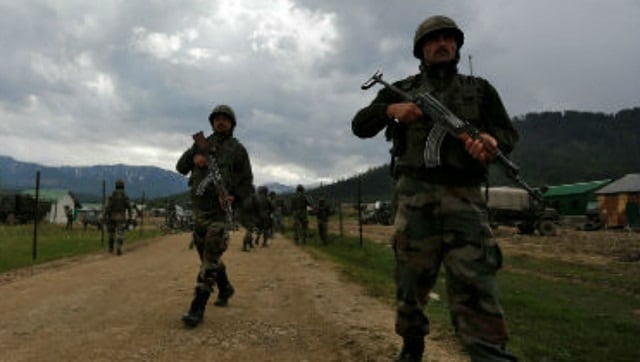 India
One of the militants was identified as Ishfaq Dar alias Abu Akram, a top commander of LeT, said DGP Dilbag Singh