Padmavati row: Film welcome in West Bengal, speacial arrangements can be made, says Mamata Banerjee
Amid the raging controversy over Padmavati, Mamata Banerjee on Friday asserted that her state was ready to welcome the film and its crew.
Kolkata: Amid the raging controversy over Sanjay Leela Bhansali's period drama 'Padmavati', West Bengal chief minister Mamata Banerjee on Friday asserted that her state was ready to welcome the film and its crew.
"Yes, we would welcome them. They are welcome here if they can't do it in other states. We can make special arrangements," Banerjee said at the India Today Conclave East in Kolkata, in response to a query whether her state would welcome the film's crew for a premiere at a time when many states have banned the movie.
"Bengal will be very happy," she added.
Several organisations across the country have been opposing the release of the movie. The Deepika Padukone, Ranveer Singh and Shahid Kapoor starrer was scheduled to be released on 1 December, but it has now been deferred.
On 22 November, Gujarat chief minister Vijay Rupani had declared that his government would not allow the release of Padmavati in the poll-bound state.
Earlier, Madhya Pradesh chief minister Shivraj Singh Chouhan held that the film had "distorted facts" about Rajput queen Padmavati and would not be allowed to be released in his state, even if it gets a censor board certification.
His Uttar Pradesh counterpart Yogi Adityanath had held the movie director responsible for hurting the sentiments of the Rajput community, while Rajasthan chief minister Vasundhara Raje had sought edits in the film to remove "objectionable sequences".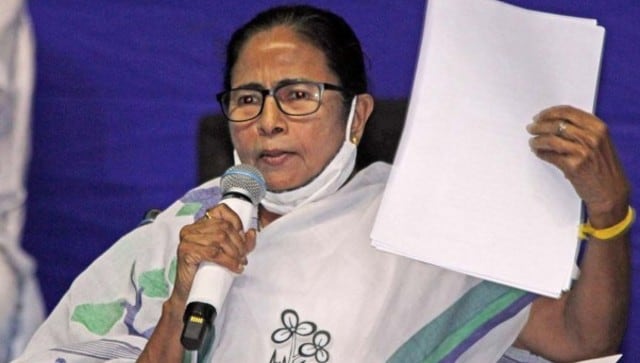 Politics
The Ministry of External Affairs in a one-line communique, which reached the secretariat during the day said the "event is not commensurate for (attendance at) the level of the chief minister," a secretariat official said.
India
Uttar Pradesh Chief Minister Yogi Adityanath has ordered strict compliance with COVID-19 instructions issued by the state government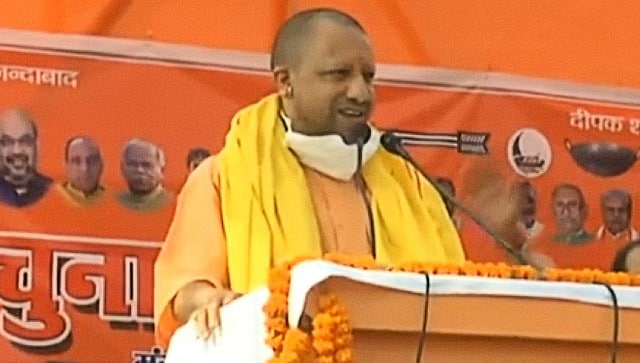 India
National Conference vice-president Omar Abdullah took to Twitter on Sunday to criticise the chief minister's remark.