Padmavati controversy: Gujarat becomes second state to ban Bhansali's film; Khattar says, 'will wait for CBFC's decision'
Parliamentary panel has sought a report from the CBFC and the I&B Ministry on Padmavati by 30 November.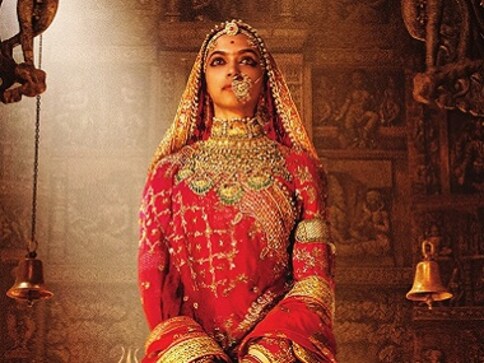 Gujarat Chief Minister Vijay Rupani has sought for a ban on the Padmavati "till the controversy is resolved". He said the film's release will "spoil the poll environment" and that he will review the ban post elections, states TV reports by India Today. News18, in one of its tweets states:
Padmavati will not be released in Gujarat till the controversy is resolved: Gujarat CM Vijay Rupani #PoliticalPadmavati pic.twitter.com/L9IWSnWQOe — News18 (@CNNnews18) November 22, 2017
Haryana Chief Minister Manohar Lal Khattar on Wednesday (22 November), said any decision on permitting screening of Padmavati in the state will be taken only after the decision of the Central Board of Film Certification (CBFC). He also added that nobody would be allowed to hurt sentiments of people belonging to a particular community. According to a report by news18, a parliamentary panel (Lok Sabha's petition panel) has asked the CBFC and the Information and Broadcasting (I&B) ministry to submit a report on Padmavati by 30 November.
#BREAKING | Parliamentary panel asks CBFC and I&B Ministry to submit report on #Padmavati by Nov 30 | @_pallavighosh with more details pic.twitter.com/M8U7lI0Qdf — News18 (@CNNnews18) November 22, 2017
Two Bhartiya Janata Party (BJP) MPs CP Joshi and M Birla had approached the parliamentary panel headed by Anurag Thakur to ensure that the movie is not released. But the parliamentary panel doesn't have a locus standi to take a decision on the film's release. Hence it has sought both the CBFC and the I&B ministry to submit a report which states their opinion on whether the film should go for further edits/cuts or be completely banned and not given a release, as stated in TV reports.
Meanwhile, veteran actor Shatrughan Sinha tweeted saying that he will opine on the whole Padmavati controversy only after Bhansali speaks up and asks why Amitabh Bachchan, Shah Rukh Khan and Prime Minister Narendra Modi have maintained a "stoic silence".
As Padmavati becomes a burning controversy, people are asking why the legendary @SrBachchan, most versatile @aamir_khan & most popular @iamsrk have no comments..& how come our I&B Minister or our most popular Hon'ble PM (according to PEW) are maintaining stoic silence. High time! — Shatrughan Sinha (@ShatruganSinha) November 22, 2017
As for me, I would & should speak on Padmavati issue only after the "great filmmaker, producer S.L.Bhansali" speaks up. I speak only when I am spoken to & I will speak keeping in mind the interests of the filmmaker as well as the sensitivity, valour, loyalty of the great Rajputs. — Shatrughan Sinha (@ShatruganSinha) November 22, 2017
A few days ago, BJP leader and Chief Media Coordinator of the party from Haryana, Surajpal Singh Ammu had announced a bounty of Rs 10 crore for the heads of Deepika Padukone and Sanjay Leela Bhansali; Karni Sena had also threatened to chop off Padukone's nose if she continued her remarks against the ongoing protests. The Karni Sena Chief Lokendra Singh Kalvi said no matter what, the film has to be sacrificed in the "jauhar ki jwala" (flame of jauhar).
Also read: Padmavati, the film, will burn in the flames of jauhar: Karni Sena's Lokendra Singh Kalvi tells Firstpost
Entertainment
Shilpa Shetty says she refused offers of scripts about hard-hitting subjects and heroine-centric plots, as they lacked commercial value.
Entertainment
Aamir Khan's Laal Singh Chaddha recently came under the scanner after a Twitter user accused the film unit of littering in Ladakh. Incidentally, it was Khan who was credited for the region's tourism boom over a decade earlier.
Entertainment
Farhan Akhtar, who is playing a rogue-turned-boxer in Rakeysh Omprakash Mehra's Toofan, said boxing is the perfect metaphor for the journey of his character