Padmavati controversy: History is at risk of being trapped between Left, Right interpretations of the past
After speaking to historians, it becomes clear that the Padmavati controversy is not just a battle over the past
Outrage over Sanjay Leela Bhansali's Padmavati, a film that people are yet to see, has sparked off a flurry of protests across the country — mostly triggered by fringe right-wing elements. The film has been mired in controversy ever since the actors, Deepika Padukone, Ranveer Singh and Shahid Kapoor, began shooting for it.
Groups like the Shri Rajput Karni Sena, an organisation that claims to champion the cause of the Rajput community, have called for an outright ban on the film as they say it distorts historical facts and have even resorted to threats and acts of hooliganism (see here, here and here).
While it is true that history is based on solid evidence and research, it cannot be denied that the cultural memory of a particular community – like the Rajputs in this case – goes beyond the verifiable. One can hardly distinguish between historical authenticity and fictional concepts that have over time acquired the garb of historicity anymore. Communities like to see their own history in a positive light and thus seek to eliminate everything that is uncomfortable, say defeats in battles etc. But what makes us want to appropriate our culture by blurring the lines of the mythological and the historical?
We are entering a phase in which cultural traditions are increasingly getting into conflicts with factual history. It is as if people are getting more possessive about their identities and feel the need to lash out at any perceived 'threat' to their cultural mouldings. When Padmavati was announced, it was as if the Rajput consciousness of their historical identity was at stake. And now, we find ourselves 'threatened' by the historical references shown in the film. Here, it becomes all the more necessary to see Padmavati through a historical lens to understand the time, cultural setting and social order which propelled it to this juncture.
But most of all, this whole brouhaha over a film raises some pertinent questions:
Is the legend of Padmavati historically authentic?
To what extent is she a product of fiction?
What does historical research say about it?
Professor Irfan Habib, eminent historian and professor emeritus at the Aligarh Muslim University, pointed out that tracing the roots of Padmavati in history is all but a futile exercise as her existence lies in the realm of the imaginary. "Although her existence is debatable, and has been discussed by many historians, there is not a single mention of Padmavati in any contemporary historical narrative. The first mention (of the legend of Padmavati) appeared in a piece of poetry by Malik Muhammad Jayasi called Padmavat, dating back to the 16th Century," Habib said.
Jayasi's poem narrates the tale of Padmini, a princess of unparalleled beauty who lived in the kingdom of Simhaladvipa (present day Sri Lanka). It said that she caught the eye of Chittor's Rana Ratan Singh, who travelled to Simhaladvipa and won her hand in a swayamvar.
After returning to his kingdom in Chittor, Ratan Singh banished a sorcerer, who travelled to the Delhi Sultanate to avenge his banishment. He seeded the idea into Delhi's ruler (Alauddin Khilji) of Padmini's beauty and convinced him to attack Chittor.
The Khilji ruler, as per the poem, then marched to Chittor and vanquished Ratan Singh. However, he failed to win over Padmini as she, along with other Rajput women, committed the practice of jauhar — self-immolation to protect their honour.
Habib, however, highlighted some historical loopholes in Jayasi's poem. "Although it is true that Khilji had defeated the Rana of Chittor, it is also true that he had done so in 1303 and that he had died in 1316. At this point in time, no one is known to have existed by the name of Padmini or Padmavati. Since the mythical Rani Padmini was first mentioned in the 16th Century, there is a timeline gap of more than 200 years between Khilji and Padmini."
But if she did not exist, then how did she become a part of the Rajput mythology?
Professor Harbans Mukhia, a renowned historian whose principal area of study is medieval India, explained how this could've happened.
"The concept of Padmini is a very old one. It was there even in the Kamasutra. It plays out the formula of the virile man chasing a beautiful woman, overcoming all kinds of hurdles to win her. This formula finds mention in many folktales, like the Betal Pachisi, and in Rajput literature. Jayasi wrote his poem Padmavat and he picked up on this old formula," Mukhia said.
"There is a difference of 237 years difference between the two incidents — that is the history part of it. It's a very old trope of literature — purely a literary trope," he added.
In fact, Jayasi even ends his poem Padmavat with the words, "I have made up the story and related it." But despite that we find ourselves at his juncture where we cannot distinguish between history and legend, or mythology
"It is like if Amitabh Bachchan plays a coolie (porter) in a movie and 100 or 200 years later, we claim that there once was a coolie named Amitabh," Mukhia stated.
Correcting history
Recently, Madhya Pradesh chief minister Shivraj Singh Chouhan had said that the legend of Padmavati will be taught in the state's schools to help students learn the 'correct history'. Similarly, in July, the state of Rajasthan attempted to rewrite history when its education board approved changing Class X history books to teach students that the Rana of Mewar, Maharana Pratap was the victor against Mughal emperor Akbar during the 16th Century Battle of Haldighati.
In this context, it becomes clear that the Padmavati row cannot be seen as an isolated incident and that it portends to a larger theme.
"One of the biggest ironies in this is that Padmavati was given birth to by a Muslim (Jayasi) and the whole fiction is now being turned into historical facts to protect the sentiments of other communities. Every mythological, legendary figure has become historical and you can't dispute it because you're likely to have your head chopped off if you do," Mukhia said.
"The only history being 'corrected' is that of Muslim rulers. There seems to be no problem with the colonial history. Why is that they (the ministers mentioned) are only finding fault with Muslim history?" he added. He said that the discourse of the Hindutva brigade and the RSS – towards the formation of a Hindu Rashtra – paints Muslims as the enemies, and not the British. "So now, the MLAs, MPs will tell us what the 'correct' history is," he added.
Facts cannot be changed on public demand, said Habib, "You cannot change events that have happened. It is not a misinterpretation of facts, it is a manipulation."
Khilji's portrayal as the virile man
Although Khilji has been portrayed as a harsh, virile man by many, in truth he was known to be one of the most able rulers of the medieval period. Khilji had many achievements, added Mukhia. "He fended off six Mongol attacks – some with over 200,000 soldiers."
"Once, Qazi Mughis had said to him, 'What you are doing is against the Shariat.' He replied saying, 'Whatever I am doing is in the best interests of the state and I don't care if the Shariat allows it or not.' That was his attitude towards governance," he added.
There is no evidence to suggest that Khilji was a lustful man, who would take wanton decisions about his kingdom to chase after a woman.
"But you need the image of a lustful man. This version of Khilji can then be used to paint the entire Muslim community in a bad light. The discourse, thus, can shift towards how lustful Muslim men go after Hindu women – which can help concretise the Love Jihad movement," explained Mukhia
After speaking to historians, it becomes clear that the Padmavati controversy is not just a battle over the past. It brings to the fore a serious disagreement over how we build, perceive and approach history as a discipline. History as a subject of study, it seems, is at the risk of becoming irrelevant, trapped between Left and Right interpretations of past events.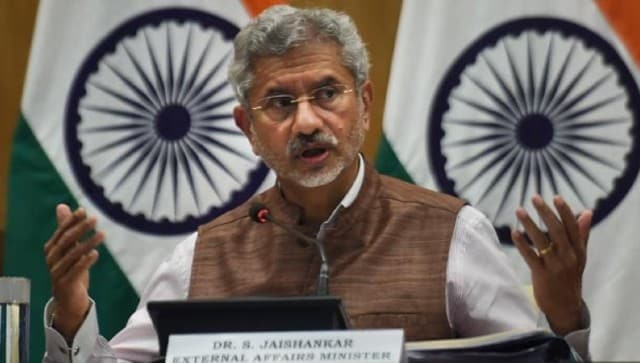 World
But through the bonhomie, India would do well to keep one eye firmly on another partner in West Asia with whom it has enjoyed cordial ties largely based on its energy requirements: Saudi Arabia
India
Frontline and healthcare workers were assigned additional duties to help manage the public health emergency. But while the number of tasks expected of ASHAs kept increasing, the protective gear dwindled
India
The Centre will take over from states, which were supposed to be carrying out about 25 percent of the country's vaccination work, and continue with its ongoing inoculation efforts