Open doors for dialogue to end the political stalemate in Jammu and Kashmir: Farooq Abdullah
National Conference President Farooq Abdullah on Tuesday called on Jammu and Kashmir Governor NN Vohra
Srinagar: National Conference President Farooq Abdullah on Tuesday called on Jammu and Kashmir Governor NN Vohra here and asked him to impress upon the Centre to open doors to dialogue and political engagement for ending the political stalemate in the state. "There can be no alternative to a political initiative and New Delhi should not waste any further time and engage with stakeholders in Jammu and Kashmir," Abdullah told the Governor, a statement issued by the party after a meeting said.
The former Chief Minister was accompanied by party General Secretary Ali Mohammad Sagar, former minister Mian Altaf Ahmed, Provincial President Jammu Devender Singh Rana and state spokesperson Junaid Azim Mattu. Abdullah also apprised Vohra of "systematic and planned" efforts to "persecute and disempower" the Gujjar and Bakerwal communities as well as minorities in Jammu Province and alleged "divisive forces were making concerted attempts to disturb communal harmony" in the state, it said.
Expressing serious concerns over continued "political uncertainty and stalemate" in the state, Abdullah said the Central Government should take "concrete, visible and meaningful" measures to engage with stakeholders to find a lasting solution to the "political issue".
"An absence of a political outreach from the highest levels in New Delhi had sent out a negative message of confrontation and hostility when reconciliation and engagement was required to douse the fire in the Valley," he said requesting the Governor to impress upon New Delhi to initiate a political process to deal with the unrest.
The former Chief Minister also highlighted the alleged "apathy and indifference" of the administration towards victims of cross-border shelling and firing along the International Border (IB) and Line of Control (LoC) especially in frontier areas of Poonch, Rajouri, Hira Nagar, R S Pura, Kana Chak, Kathua, Suchetgarh, Abdulllian, Kupwara and Uri.
"Gujjar and Bakerwal communities form an integral part of the state's diverse and harmonious demography and their rights cannot be violated under the fig-leaf of reclaiming forest land. "Gujjars and Bakerwals are a part and parcel of our society and form a positive part of the ecosystem in areas where these communities have been traditional nomadic dwellers," Abdullah said.
"Rather than tormenting them and politicising their education, the State Government should postpone their examinations and give them ample time to complete their established syllabi so that they are prepared for not only their board examinations but also entrance examinations to professional courses.
"They deserve every bit of our empathy, affection and understanding and the State Government should deal with this issue with utmost care and sensitivity," Abdullah said.
India
Earlier, three TRF militants, including one involved in the recent killing of a hawker, were killed in an overnight encounter with security forces in the same district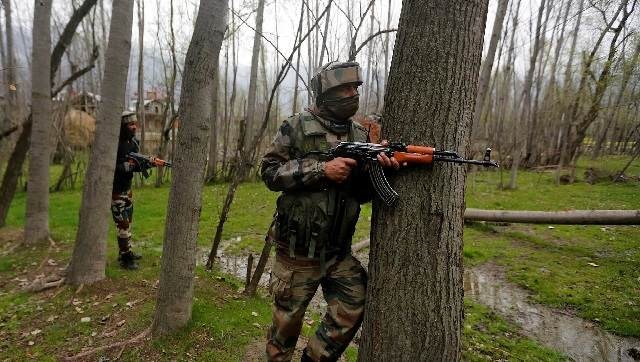 India
Five army personnel, including a junior commissioned officer (JCO), were killed during an encounter that broke out between security forces and terrorists during an anti-insurgency operation in Jammu and Kashmir's Poonch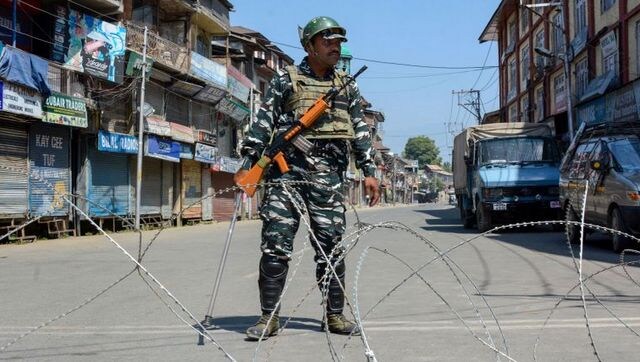 India
A police spokesperson said two of the four recent cases of target killings in Srinagar and Bandipora have been solved with the elimination of the terrorists involved in these incidents