Online plea opposes shoot-at-sight notice for tigress Avni: Experts say she deserves fair trial before being dubbed 'man-eater'
A petition has been initiated by several activists and NGOs in support of tigress Avni or T1 of Pandharkawada forest in the Yavatmal district of Maharashtra.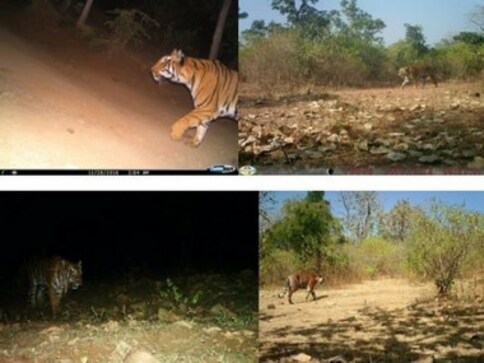 An online petition 'Let Avni Live' on change.org is making the rounds on digital media, getting huge support from the society at large. The petition has been initiated by several activists and NGOs in support of tigress Avni or T1 of Pandharkawada forest in the Yavatmal district of Maharashtra. The petition also garnered support from various celebrities and politicians.
Avni was given a death sentence by the Maharashtra forest department on 4 September after three recent human killings in the month of August, taking the total count to 13 in the Pandharkawada forest area.
Listening to the petitions filed by Dr Jerryl Banait and Sarita Subramaniam of Earth Brigade Foundation on 11 September, the Supreme Court upheld the order of the Bombay High Court and refused to interfere with the 'shoot-at-sight' notice for Avni in the forest.
The Maharashtra forest department has claimed that the six-year-old tigress, along with two of her cubs, had consumed 60 percent of a human corpse in September which led to the decision of declaring her as a 'man-eater'.
While commenting on man-eating tigers, Jim Corbett had once said, "It is a tiger that has been compelled through stress of circumstances beyond its control to adopt a diet alien to it. The stress is, in nine cases out of ten, wounds, and in the tenth case, old age. Human beings are not natural prey of tigers, and it is only when tigers have been incapacitated through wounds or old age that, in order to survive, they are compelled to take to a diet of human flesh."
For those of us who breathe in the comforts of cities, "man-animal conflict" is nothing more than a phrase we read often in some column of a daily newspaper. To understand this phenomenon, one has to understand the importance of fragmented corridors and degradation of the health of corridors, the shrinking forest space, and the human encroachments.
Banait said that all these 13 deaths cannot be considered as 'man-eaters-killings' since all of them happened inside the jungle. Avni, on the other hand, has not left the jungle or her territory to come out into human settlement.
According to NTCA's guidelines, a man-eating tiger has to leave its own habitat and come into human territory, lurk on humans as if they are its own prey, and feed its flesh, habitually. It can then only be labelled as a 'man-eater', Banait said while adding that if Avni had been a man-eater tigress, the frequency of the killing would have been much higher.
Even if Avni had made the kill, it would have been because of her instinct as a protective mother, Banait added. "The need is to learn to differentiate between a 'chance-encounter' and 'man-eater killing'. The forest department did not do a DNA analysis or a scat analysis. If Avni had fed on human flesh, there must have been human DNA present in her scat."
Speaking on this behaviour particular to tigers, Dr Mayukh Chaterjee, who currently heads WTI's Human-Wildlife Conflict Mitigation Division, said, "In most cases, humans basically get attacked because of accidental encounters. All past cases of man-eaters show that they target human beings because they are incapable of hunting natural prey and there can be several reasons for this, such as old age or injury. There are sudden disabilities or impairment that can actually drive a tiger to be a man-eater because humans are very easy to kill."
Explaining the killing patterns of a man-eater, Dr Chatterjee further said, "If a tiger is making a human kill after a gap of long time, it means it is feeding on either cattle or the tiger's natural prey in the meantime, and that it is capable of hunting. But it is also true that the tiger no longer fears humans."
There are reasons why wildlife lovers are raising Avni's case. She is survived by two cubs which are around 9 months old. Killing Avni will seal the fate of her two little cubs, since a mother tigress plays an important role in the lives of its cubs. It is said and believed that the role of a male tiger is limited to impregnating the female tigress. The cubs learn the rules of the jungle, the art of stalking and hunting from the mother tigress only. So, the killing of the mother tigress will eventually end the fate of its cubs. And they have to spend the rest of their lives in captivity/zoo.
Speaking on the nature of a mother tigress, Chatterjee said, "A mother tigress is overly protective of her cubs. She is going to attack unprovoked. Even if a tiger does not want to kill and just wants to shoo away the human, if it hits him with its paw, it is very likely that a person will die."
The petitioners in the case have raised certain points on the basis of which they have made out a case of 'unfair trial':
-Dr Banait said, "In all the 13 killings, there was no killing of a forest guard or a daily wage labour that works for the forest department. They patrol the area on foot. Why have none of them become victims of this tigress? Isn't it strange?"
-Another petitioner, Subramaniam said that it is the humans who are entering the space of wild animals. "There is one simple law to understand this. What will happen to an individual walking on the railway track? A train will hit the person and may end his or her life. It's simple, we know the consequence of walking on a railway track. Tracks are for trains and not for an individual to walk. Similarly, jungles are for these animals and not for human beings to walk. Why we don't understand the consequences of entering a space that belongs to the wild? It is the failure of the forest department that has not been able to stop the illegal grazers from entering the jungle. And not only are the grazers there, local villagers also go in the jungles to defecate in the open."
-The forest department's decision to eliminate this particular tigress is based on circumstantial evidences — the pugmarks, the eye-witnesses and the trap cameras. No forensic investigation has been done yet. In fact, even the DNA test done in the three killings doesn't make Avni or T1 a culprit. Since then, DNA tests were done only on 3 of the 13 victims' bodies and only one contained a tigress' DNA, all of these cases are probably those of chance encounters, Sarita added.
-Banait also raised the question as to why there were no killings reported between January and August this year. If Avni had been a man-eater, there would have been regular incidences, he added.
About man-eaters, Dr Chaterjee said that there are two cases — one is a man-eater and the other is the problem individual or an aberrant individual, which is lifting cattle continuously, as per the NTCA guidelines. So, there has to be strong corroborative evidence to show that the tiger attacked the individual, fed on human flesh. It also needs to be seen if the tiger repeatedly killed human beings, and what the time gaps were between the killings.
However, it is difficult to always get corroborative evidence on the field. For example, if a human is attacked, it's not always possible to get the DNA sample from the human body, because there will be people claiming the body and there will also be a lot of chaos, as the department people are under tremendous pressure.
The Pandharkawada forest is a territorial forest, basically a forest used by wild animals to travel from one protected forest to another. It usually has a lot of human intrusion.
Explaining the problems associated with territorial forests, Dr Chatterjee said, "The forest cover is not enough when it comes to tigers. It should be a functional forest cover. The forest has to have enough food. Tigers will not eat plants, they require a dense forest with a huge prey base. Tigers, leopards and most such animals are not static, they move and they cannot be kept at one place. So, when the tiger moves from one tiger reserve to another, they use such territorial forests. Now in the territorial forests outside the protected area regime, there is a lot of cattle and human disturbance. The number of deer, Sāmbhar also goes down in these places. Also, the cattle feeds on the same grass as the deer because of which the deer population is also affected. And with a lot of cattle present there, tigers find them easy prey. So, inevitably what happens is that with these cattle, herders also come in. The tigers, hence, get used to human proximity. They will often come close to human settlements and so, at times people also get attacked. It's primarily human induced. It is a wrong notion that tigers are increasing. In reality, the human intrusion has increased and needs to be reduced over time."
Ajay Dubey of Bhopal-based NGO Prayatana said that of the total forest area, only 2 percent is available for tigers in India. "Instead of killing tigers in the name of human rights, we should work on protecting them for their right to live."
A wildlife photographer from Maharashtra, Shalik Jogwe said, "We are all talking about how to increase the number of tigers in the country, but none of us is working or talking about increasing the forest cover. A tiger is a territorial animal and it cannot survive in a herd."
In Avni's case, the bodies of eight out of 13 victims were found near a carcass of a domestic animal. The first thing that the forest department has to do is stop the illegal grazing inside the jungle and unless this is achieved, chance encounters and man-animal conflict will not stop.
Dr Banait raises a similar point. He said, "Before this, I have challenged about six other 'shoot-at-sight' orders. In all the cases, either the cattle grazers or the collectors of a tobacco leaf locally known as 'tendu pata' enter the jungle…Tendu has to be collected only from the revenue forest after proper tenders."
He added, "Apart from tendu, there is the 'mahua' flower from which alcohol is made in this forest. There are also big landlords who own 500-600 cows and they hire poor villagers to take their cows for grazing in the forest. "
Even if the forest department kills this particular tigress, the problem of the Pandharkawada forest and the surrounding area will not end. There are seven more adult tigers present in the region. If Avni is killed, it will allow another tiger take this area as its territory. Unless illegal grazing is stopped, man-animal conflict is inevitable.
Vidya Athreya, an ecologist who has been working on man-animal conflict for years says, "Humans and animals have co-existed for thousands of years. Taking the problem animal out from her territory will not help. It will only make the animal more aggressive. Neither is eliminating her a solution to the problem. Tigers are territorial animals; another tiger will surely take her place."
Avni's case raises questions on the preparedness of the forest department. If experts are hired from a neighbouring state, and elephants and transquilising guns are also brought in from outside the state, it raises a question mark on the ability of the department to handle such situations.
Athreya further says, "The problem is with our government…authorities react and act only when the problem arises. I have been working on man–leopard conflict in Mumbai. Earlier, Mumbai had no plan to tackle man-animal conflicts, neither did they have rescue teams, control rooms, etc. The forest department addressed those problems, worked on them and today, there are no cases reported here. Vidarbha has the same problem, but the forest department doesn't have a proper action plan."
Sarita said, "The forest department, along with a huge team, has been searching for a tigress for a month now and has not been able to even sight her once. It simply means she is not coming close to human settlement. What needs to be done is to keep humans away from the jungle.
Banait mentioned an old incidence where a leopard entered a home in Nagpur, and the rescue team took about 3 hours to come from Amravati. He said, "Who would have been responsible if a mishap had occurred in the meantime? The forest department is not at all ready to tackle such situations."
Find latest and upcoming tech gadgets online on Tech2 Gadgets. Get technology news, gadgets reviews & ratings. Popular gadgets including laptop, tablet and mobile specifications, features, prices, comparison.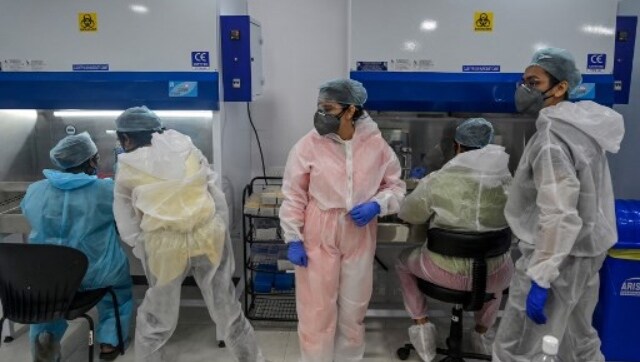 India
While experts say that rapid antigen tests can help countries with out-of-control outbreaks, India's practice of conflating the data from rapid tests and RT-PCR tests risks painting an incomplete picture of its infection rates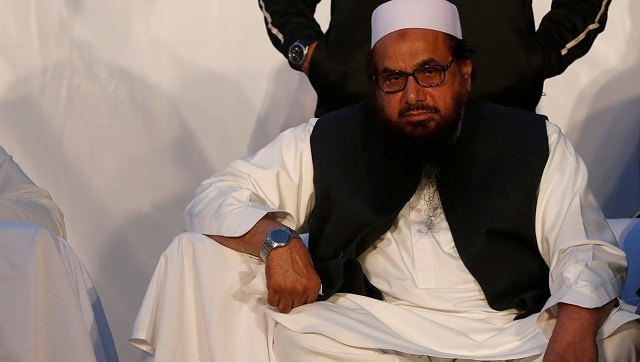 World
Saeed has been in and out of house arrest since 2008, with the courts setting him free after the State seemed unable to frame charges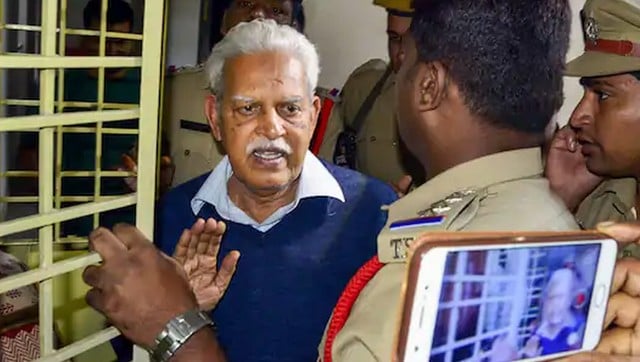 India
The jailed activist had filed a bail application seeking to be shifted to Nanavati Hospital immediately, owing to his 'diminishing neurological and physical health condition'