Nagpur: One person was on Thursday detained in connection with the alleged rape of a 10-year-old school girl in Nagpur, police said.
Though police confirmed that one person has been taken in custody, they did not reveal his identity and other details.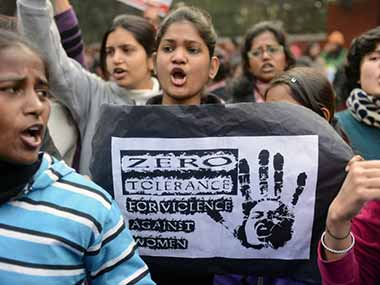 Deputy Commissioner of Police Sanjay Darade told PTI that police had been interrogating some persons in connection with the case and the person detained was one of them.
"We will come back to you by evening," the DCP added.
A Class V student of a local school at Lakadganj in eastern part of city area was allegedly assaulted on Tuesday by an unknown accused.
Police said when the girl was sitting in front of her school for classes, a young boy approached her and after asking her name he allegedly dragged the girl behind the school, gagged her and then raped her.
The profusely bleeding girl was rushed to state run Mayo General Hospital and has been admitted there since then.
On Thursday, the locals observed a bandh in Shanti Nagar area to protest the offence and demanded immediate arrest of the culprit.
Shiv Sena spokesperson Neelam Gorhe also met the Commissioner of Police yesterday and demanded strict action against the culprit.
PTI
Updated Date: Mar 07, 2013 15:28 PM