One month of demonetisation: Let's wait for more data before writing the epitaph
Any analysis on demonetisation, at this stage, must take into consideration that nobody knows for sure what will happen for certain beyond educated guesstimates
It's been one month since the central government's decision to discontinue high-value Rs 500 and Rs 1,000 currency notes, and an extraordinary amount of commentary has been generated in the last 30 days, most of it eager to write off demonetisation as a grand ego-fuelled failure.
Part of the anguish is understandable. The move has been hugely disruptive for an economy that was booming, and a populace unprepared to be at the receiving end of such a shock. Hardships, inconveniences and adjustment blues are inevitable in the event of such a disruptive change, but as we grapple through the temporal tremor, we must reflect whether it is too early to pen the epitaph of what must rank among the ballsiest of reforms ever undertaken.
Vivek Dehejia, professor of economics at Carleton University, points out in a column in Livemint: "...the essence of politically difficult economic reform involves managing distributional conflict: Between gainers and losers today, between losses today and gains tomorrow, or some combination of intra-temporal and inter-temporal distributional impacts. This is the first law of political economy."
Any analysis on demonetisation, at this stage, must take into consideration that nobody knows for sure what will happen for certain beyond educated guesstimates. An experiment such as this one, on such a scale, involving this complexity, affecting 1.25 billion people at the same time, has never been conducted before. There are simply no reference points. Even noted economists have resembled little more than punters, sometimes choosing to comment on the moral and ethical nature of the move than economic impact. Simply put, in the short to medium term, till there emerges better data and more macro-economic indicators, any "conclusive assessment" of demonetisation is more likely to be an indication of the commentator's predilection than truth.
What is becoming clear a month into the exercise, despite the panic being spread from some quarters, is that this isn't a Waterloo moment for Indian economy because the macro-economic fundamentals remain strong. Often, criticisms have conflated temporary trouble with lasting impact and a number of times, critics and political parties have tried to draw sweeping assumptions based on incorrect or incomplete data.
We have been repeatedly told, for instance, that farmers have been crippled by demonetisation and that Rabi crop (this being the sowing season) has taken a heavy beating, as farmers have been unable to procure seeds in absence of liquidity. And yet, latest data released by the agriculture ministry prove that far from farming taking a hit, total sown area for Rabi crop "has not only jumped substantially in the past one week, but also crossed the last year's corresponding week figure by over 8.5 percent," according to a report in The Times of India. The total area sown under Rabi crops (as on 2 December) stand at 415.53 lakh hectares as compared to 382.84 lakh hectare this time in 2015 — an increase of 32.70 lakh hectares, according to the report.
The gap between reality and fear-mongering could be the reason why the Reserve Bank of India (RBI), in a widely-followed press conference on Wednesday, kept the key policy (repo) rate unchanged at 6.25 percent, much to the surprise and even disappointment of bankers and the market, though its Monetary Policy Committee revised downward its FY17 growth forecast to 7.1 percent from 7.6 percent, taking into account the negative impact of currency ban.
Though a sharp reduction, it is still nowhere close to the two percent fall in GDP that former Prime Minister Manmohan Singh had envisaged recently on the floor of the House, because RBI believes that transition pangs and growth slowdown are transitory in nature. Overall, the central bank gave an indication that it would rather wait and watch than jump headlong into rescuing the Indian economy, perhaps because it may not need any saving.
As quoted by Reuters, the RBI said, "It is important to analyse more information and experience before judging their full effects and their persistence…if the impact is transient as widely expected, growth should rebound strongly."
This is the exact sentiment put forth by India's Chief Economic Advisor Arvind Subramanian. In an interview to Economic Times, he praised the RBI's move not to tamper with the repo rate and repeatedly stressed on the need for studying more data before committing on the medium to long term effects on demonetisation.
On whether North Block sees RBI's estimate of a 7.1 percent growth forecast "too optimistic", Subramanian said, "Because there are a lot of mixed signals coming, we have to wait, assess the data. We still do not have a proper macro read. Even the first macro read of what is going on. Once we have the data, we will analyse them very carefully and come back with a more considered assessment in the days and weeks ahead. At the moment, it is not very easy to make a really definitive call on the magnitudes of all these impacts."
Some of the commentary has revolved around the figure of Rs 11.55 lakh crore, the value of scrapped currency notes that have crawled back into the system. It is being said that the final deposit amount before 30 December deadline may well match (or be marginally lower than) the figure of Rs 14.17 lakh crore, the value of notes in circulation during demonetisation. This argument has been stretched to a conclusion that this implies demonetisation is a failure.
This is too simplistic a contention and fails to take into account one of the purposes behind demonetisation — to increase the tax base and adopt more of the informal economy into the banking network. To quote Professor Dehejia again: "…the movement of some or many of the unbanked into the formal financial sector and the movement of firms from the informal to the formal economy (or, equivalently, the process of 'creative destruction', whereby new formal sector firms replace defunct informal sector firms) has a permanent and positive impact on the economy, even though the gains from taxing black money via the currency swap is putatively one time only."
Also, there is no reason to assume that black money changes colour the moment it is returned to the system. As India's revenue secretary Hasmukh Adhia clarified recently on the sidelines of a Brics event, "Depositing the money in a bank account (doesn't make) black money into white…it will become white when we charge taxes, when the income tax department is able to reach to them and issue them a notice".
Overall, we aren't even remotely close to the end of demonetisation debate. And as the discussion rages, it would be worthwhile remembering CP Scott's immortal lines: "Comment is free, but facts are sacred." So, let's wait for more facts.
Find latest and upcoming tech gadgets online on Tech2 Gadgets. Get technology news, gadgets reviews & ratings. Popular gadgets including laptop, tablet and mobile specifications, features, prices, comparison.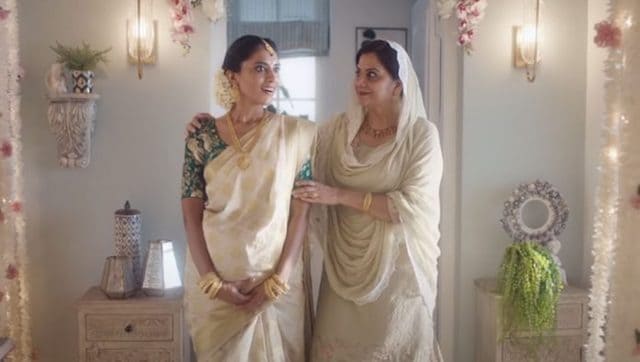 India
The Tanishq advertisement is about a Muslim family trying to respect the traditions of the pregnant daughter-in-law. It enraged a large section of Hindus
India
Madhusudan and Mantri describe Bharat's journey from a civilisation to a nation, the dangers of demographic takeover especially in states like Bengal, Assam and Kerala, "saving secularism from secularists", and the baroque minority appeasement by successive Central and state governments
India
The recruitment drive is carried out to fill 926 vacancies of Assistants in various offices of the RBI. Candidates who qualify the Mains examination will be called for a Language Proficiency Test