On West Asia tour, Narendra Modi hardsells India with one eye on upcoming elections
Narendra Modi is hitting all the right notes during his ongoing West Asia tour
Narendra Modi is hitting all the right notes during his ongoing West Asia tour. A glance at the speeches delivered during his three-nation visit tells us that the prime minister has successfully sold the NDA government's work so far to Indian workers abroad in a convincing style. The target, obviously, is the ensuing election back home. The gains of subsidy rationalisation using the Aadhaar-DBT model, the benefits of demonetisation — Modi's most controversial move during his term so far, the attack on tax cheats and bad loan defaulters and the progress of government schemes to boost rural infrastructure all figured prominently in Modi's talks, making it no less than an election speech actually targeting the vote bank back home.
Even internationally, Modi's policies have caught attention for varying reasons. Whether these were incremental reform steps repackaged from his predecessors in office or fresh moves, Modi's policies have created ripples not just in India but abroad as well. Of course, demonetisation of Rs 500, Rs 1,000 notes and Goods and Services Tax (GST) has topped Modi's list of reforms ever since they took place in November 2016 and July 2017 respectively. Both the one-off moves, although highly disruptive and painful for stakeholders of the economy in the short-term, have also won praise for Modi for being a prime minister who will not hesitate to take bold policy steps and experiment to challenge archaic norms. On Sunday, Modi told the Indian community in Muscat that the NDA government saved a total of around Rs 1.4 lakh crore in four schemes over the past three years.
"With clear intent and transparent policy of the government, we have been able to save money… we have also needed technical help," Modi said. LED electrification alone saved Rs 60,000 crore for the government, Modi said. Ahead of crucial state elections this year and the 2019 General Election, this government has done enough that he can showcase to the majority vote bank — the poor and middle class. And no one knows to hardsell these gains better than Modi himself, the BJP's dominant national campaigner and face for the past five years. The prime minister knows only too well as he said recently that taking government-sponsored welfare schemes to the poor will help BJP win votes in the polls.
The big highlight of the Modi speech in the UAE was 'Modicare' — as the healthcare scheme launched in the most recent Union budget is called in some sections of the media. Modi reiterated confidence that the scheme will be implemented if the nation decides to implement it. In an earlier column, this writer had outlined the challenges the government may face in implementing the massive social healthcare scheme.
If one looks at Modi's term so far, this government has certainly fared much better in terms of reform intent, approach to corruption, approach to implementation of government-subsidised schemes and building rural infrastructure. At least on intent, even Modi's political critics cannot question his performance. Of course, the effective outcome of many of his schemes is debatable.
Another two important areas, in which the Modi government acted are the cleaning-up and strengthening of the banking sector, and moving to a new monetary policy framework. India certainly looks a much better investment destination for global investors than many of its Asian peers thanks to the huge untapped potential and the reform intent shown by the Modi government. And Modi has marketed all these points well in his West Asia tour with his usual charm. ​
Sports
Bhavani Devi began her campaign with a confident 15-3 win against Tunisia's Nadia Ben Azizi but bumped into Rio Olympics semi-finalist Frenchwoman Brunet in the next round, which she lost 7-15.
India
Goods and Services Tax collection in July 2020 was Rs 87,422 crore. Sequentially, it slipped below Rs 1 lakh crore mark to Rs 92,849 crore in June 2021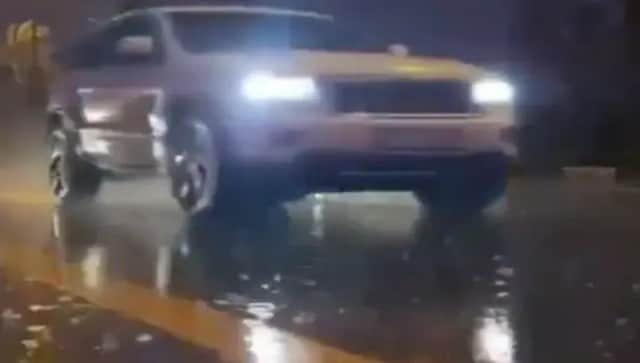 World
Keeping the rising heat in mind, authorities at the National Center of Meteorology, United Arab Emirates, have used the technology of cloud seeding to generate artificial rain