Omicron a 'deviant' from Covid pandemic progression script, says Virologist T Jacob John
He pointed out that Omicron is not fathered, or mothered, by Wuhan-D614G, Alpha, Beta, Gamma, Delta, Kappa or Mu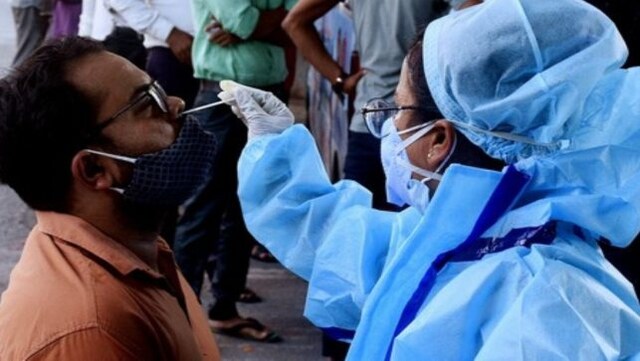 Delhi: Omicron is a "deviant" from the COVID-19 pandemic progression script and so it must be postulated that two pandemics are going on side by side, one by the Delta and close relatives and the other by the latest variant of concern, said noted virologist Dr T Jacob John.
Speaking to PTI on how the pandemic can now be expected to progress, he pointed out that Omicron is not "fathered, or mothered, by Wuhan-D614G, Alpha, Beta, Gamma, Delta, Kappa or Mu and that much is for sure".
"So in my opinion, this is a variant of unknown proximal parentage but great great grandparent was Wuhan-D614G... We shall see as the pandemic progresses," John, a former director of the ICMR's Centre of Advanced Research in Virology, said.
Read all the Latest News, Trending News, Cricket News, Bollywood News,
India News and Entertainment News here. Follow us on Facebook, Twitter and Instagram.
Health
Forty-four residents of Anwesha Hostel at Kotlaguda were found to be positive for COVID-19
India
ICMR Director General Balram Bhargava, NITI Aayog Member (Health) VK Paul and AIIMS Director Randeep Guleria rejected the report as untenable and unfortunate
Health
The overall number of coronavirus tests conducted in Mumbai was 1,69,47,774 including 8,732 in the last 24 hours