Odisha witnessed movement of 'jihadi organisations' in 2015: CM Patnaik tables white paper
Odisha witnessed movements of terrorists and 'jihadi organisations' last year, even as the Left-wing extremism situation improved during the period
Bhubaneswar: Odisha for the first time witnessed some activities and movements of terrorists and "jihadi organisations" last year, even as the overall situation arising out of Left-wing extremism (LWE) improved during the period.
It was stated in the white paper tabled in the Assembly on Tuesday by Chief Minister Naveen Patnaik. It claimed that the suspected terrorists and jihadi members have been successfully contained for the internal security of the nation.
"The terrorists and jihadi outfits have chosen the peaceful coastal state (Odisha) as a safe hideout and to stay away from limelight," an official said.
"Last year, based on an intelligence tip off, Odisha police arrested Ishwar Chandra Behera, a contractual photographer of ITR (interim test range), Chandipur, on charge of spying and transmitting information of ITR, Wheeler Island and Dhamra though his mobile phones," the white paper said.
Ramachandran Subhas from Tamil Nadu was arrested for being involved in the Puri serial train burning cases. His suspected involvement with some terrorist outfit is under investigation of the NIA.
In another incident, Delhi Police Special Cell, in a joint operation with the state police, arrested one Abdur Rehman from Cuttack for his suspected link with terrorist organisation like AQIS and running an unregistered madrasa, where he was aiming to radicalise Muslim youths, the report said.
Claiming that the overall law and order situation in the state remained peaceful, the white paper said a total 1,03,200 cognisable offences were registered in Odisha in 2015, against 93,657 offences in 2014.
The report said there was rise in the number of murder cases from 1,450 in 2014 to 1,473 in 2015. The number of rapes too increased from 2,011 in 2014 to 2,286 in 205. However, there has been decline in the number of dacoity cases, which was 486 in 2015 against 554 in 2014.
As many as 1787 loots, 4,046 snatching, 10,055 theft, 2,935 fraud, 1,976 riots, 54 antisocial activities, 6,016 dowry, 76 suicides due to dowry torture, 3,634 dowry torture cases and 1,698 family dispute cases have been registered in 2015, it said.
The white paper said 2,504 cases of torture of SCs and STs were recorded in 2015. While 1,816 cases have been filed in respect of SCs, 688 cases have been registered for ST category.
Besides, 10,542 accident cases have been registered in 2015 out of which 10,449 cases were found to be valid, it said.
On LWE in Odisha, the report said the situation had improved marginally in 11 districts in the state. These districts are Jajpur, Dhenkanal, Gajapati, Ganjam, Nabarangpur, Keonjhar, Mayurbhanj, Sambalpur, Deogarh, Sundargarh and Nayagarh.
However, in certain parts of Malkangiri, Koraput, Nuapada, Bolangir, Rayagada, Kandhamal, Bargarh and Kalahandi districts the LWE situation continued to remain challenging.
It said a total 72 LWE-related incidents were reported in the state during 2015, involving death of 26 civilians, four security personnel and nine Maoists, while the pro-active taken by security forces led to arrest of 53 ultras, recovery of 255 weapons, 168 improvised explosive devices and a large quantity of explosives.
The white paper said 64 Maoists/militia men surrendered in the state during 2015 and the robust security resulted in total marginalisation of Odisha Maobadi Party of Sabyasachi Panda.
There was also significant containment of activities of Chasi Mulia Adivasi Sangha, a frontal organisation of CPI (Maoist) in Narayanpatna-Bandhugaon axis of Koraput district, it added.
India
The missile system has been developed by the Defence Research & Development Laboratory, Hyderabad, in collaboration with other DRDO laboratories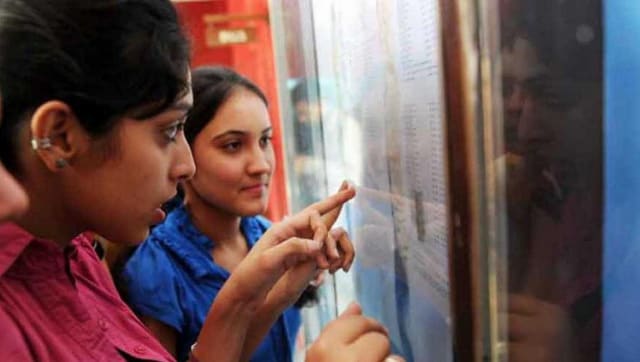 India
The Council of Higher Secondary Education Odisha is yet to announce the date and time for the results of Class 12 Vocational and Arts streams subjects
India
The cat guarded the home till the time animal control workers reached the place and transported the snake back to its natural habitat