Odisha tribal woman delivers baby in drain after hospital denies admission citing 'lack of medical documents'
A tribal woman in Odisha delivered a baby in an unused drain of Saheed Laxman Nayak Medical College and Hospital after she was allegedly denied entry due to lack of 'required medical documents'
A tribal woman delivered a baby in an unused drain of Saheed Laxman Nayak Medical College and Hospital after she was allegedly denied entry due to "lack of required medical documents."
According to ANI, 30-year-old Daina Muduli delivered a baby girl in the drain near the premises of the hospital, and she was left unattended for over an hour after the delivery.
Odisha: Woman gave birth in drain near hospital's canteen in Koraput after doctors allegedly refused to check her due to lack of documents, now admitted. She was visiting her ailing husband there when she complained of labor pain. Hospital's superintendent refutes allegations pic.twitter.com/0dNZeJDQTv

— ANI (@ANI) December 16, 2017
Following these developments, hospital officials admitted the mother and the infant to the hospital and they are in stable condition. "The child was shifted to the special neonatal care unit and the mother was admitted to the general ward. Both the mother and child are stable," hospital superintendent Sitaram Mohapatra said to ANI.
According to PTI, Daina, a resident of Janiguda village under the Dasmantpur block had come to the hospital on Thursday with her mother and sister to meet her husband Raghu Muduli, who is admitted at the hospital with a fever.
She eventually developed labour pains and went to the gynaecology ward for admission, but the hospital authorities refused to admit her, Daina's mother Gouramani Muduli alleges. "The medical staff refused to admit my daughter as we had not brought the prescription and required documents," Gouramani said.
These charges have been dismissed by both the hospital authorities and the chief district medical officer of Koraput, Lalit Mohan Rath. "The woman delivered the child while answering nature's call. She had not approached any hospital staff either for a medical check-up or for admission," Lalit Mohan claimed.
ANI reports that an investigation into this incident is underway.
With inputs from agencies
India
Officials said the fire started around 4.15 pm due to a short circuit and was completely controlled by 5 pm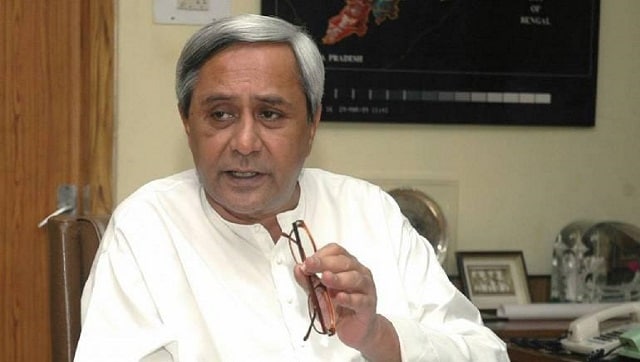 India
BJP MP Aparajita Sarangi and BJD Rajya Sabha member Amar Patnaik accused each other of misleading people over the development projects undertaken in the state
India
Unity in diversity is the fundamental ethos of Indian culture, land and people but the education system seems to be heading in the opposite direction