Odisha plans to webcast mass nesting of Olive Ridley turtles
The Odisha government is exploring possibilities of webcasting the annual event of the mass nesting of Olive Ridley Turtle in the Odisha coast.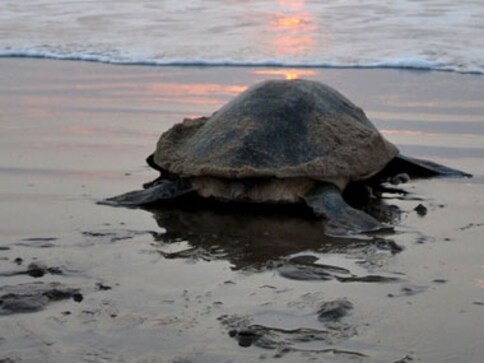 Bhubaneswar: The Odisha government is exploring possibilities of webcasting the annual event of the mass nesting of Olive Ridley Turtle in the Odisha coast.
"It is expected that webcasting of this rare scene of the nature will bring world wide reckon to Odisha as Olive Ridley is a pride possession of Odisha", a senior official said after a review meeting presided over by Chief Secretary JK Mohapatra on Friday.
"The mass nesting scenes are ethical and aesthetic in the perspective of wild life protection and promotion of ecotourism," he said.
Odisha houses 50 percent of total world population of the Ridley and about 90 percent of the Indian Population of sea turtles.
With sea turtles beginning to reach the state's coast for mass nesting, the state government has taken a series of steps for protection and conservation of the rare animal.
Reviewing the progress, Mohapatra directed officials to involve local communities, community based organizations and NGOs in the conservation and protection activities.
"It was decided in the meeting that regulated eco-tourism activities would be permitted during the nesting season at selected sites," they said.
Keeping in view safety of the visiting turtles, the state government has already imposed ban on fishing within 5 km from the coast by mechanised boats or trawlers.
As a result of protective measures, the number of mass nesting of Olive Ridley turtles in Odisha coast has increased constantly over the years from 35,000 in 2001-02 to 4,65,000 in 2005-06, 5,13,000 in 2009-10, 6,94,000 in 2012-13.
The year 2010-11 recorded a sudden rise of nesting to the level of 7,24.000.
Ridley causalities in the Odisha coast has also declined over the years from 12,997 recorded causalities in 2001-02 to 5,003 causalities in 2009-10 and 2,717 in 2012-13.
However, this year, some dead turtles were found in the coast of Rushikulya river along the sea in Ganjam district.
"The dead turtles might have come from Andhra Pradesh coast," said divisional forest officer (DFO), Berhampur, S S Mishra.
The Chief Secretary has directed officials to take up aerial surveillance of the movement of the turtles and give advance information so that the coast guards and joint patrolling teams take extra caution to protect them.
"It has been decided to hold 50 on-shore and 6 off-shore patrolling camps by December,2013. Each camp will be manned by Forest Staff and daily wage workers from the local community,"the official said.
Additional camp personnel as per the provisions of ICZM project will also be posted. Babubali, Agarnasi, new Devi Nasi island , Purunabanda and some other identified locations will be the bases for going in to the sea on patrol. Each camp will have VHF communication, mobile phones and required camping material. Circle level monitoring will be done at the level of Regional chief conservator of Forests Bhubaneswar, Berhampur and Baripada, they said.
NGOs and community based organisations will be involved in good numbers to create awareness, mobilization of fishing community, regulation of human activities at nesting places and safeguarding of the eggs.
The state government has directed departments of Home, Fisheries, DRDO, Coast guard, Port Authorities of Paradip, Gopalpur and Dhamara to be actively involved in this save turtle operation.
PTI
Find latest and upcoming tech gadgets online on Tech2 Gadgets. Get technology news, gadgets reviews & ratings. Popular gadgets including laptop, tablet and mobile specifications, features, prices, comparison.
long reads
WaterAid commissioned 10 visual artists from across the Global South to interpret the far-reaching impact access to clean water and decent sanitation has on people's lives and the role these vital basics play in the realisation of other human rights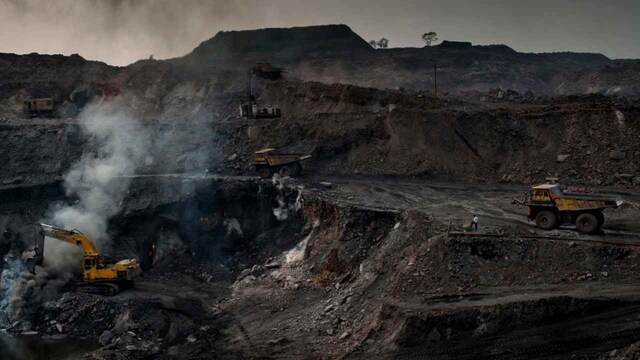 World
Guterres said it was deeply concerning that new coal plants are still being planned, when renewables offer thrice as many jobs, and are cheaper in most countries.
Lifestyle
The Disaster Tourist challenges the reader to evaluate our curiosity about traumatised communities and landscapes that appear exciting for their unpredictability and history of ruin.