Cuttack: While the verdict on PILs seeking CBI enquiry into the multi-crore mining scam in the state is being kept reserved since April 2011, one of the petitioners, who had filed a fresh PIL reiterating the pleas, filed yet another affidavit in Orissa High Court on Thursday seeking that the case be reopened.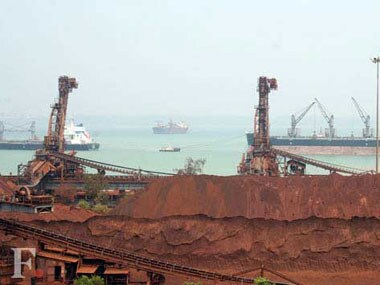 Petitioner Rini Rath through her counsel Narasinhga Mishra, a senior Congress leader, filed the fresh affidavit seeking for adjudication of the writ petition after listing the matter immediately.
The affidavit claims that the Shah Commission, in its report submitted recently, has apparently suggested for CBI enquiry into the Odisha mining scam.
"In view of the earlier affidavits made by the Union Government and CBI expressing their willingness to cooperate accordingly, the premier investigating agency (CBI) should be entrusted to inquire into the matter immediately," the affidavit filed by the petitioner said.
It may be mentioned here that at least seven PILs were filed in Orissa High Court in 2010. All the petitions seeking CBI enquiry into the mining scam had alleged that mine owners have excavated indiscriminately in the state thereby swindling mineral ores to the tune of several crores.
A Division Bench of the High Court comprising the then Chief Justice V Gopala Gowda and Justice B N Mohapatra, tagging only four PILs, conducted analogous hearing of the matter for over a year. Completing the hearing on April 18, 2011, the High Court kept the verdict reserved.
Petitioner Rath, however, in July last year had filed a fresh PIL reiterating the earlier prayers.
PTI
Updated Date: Feb 21, 2014 07:55 AM