NYT writer leaves polluted Delhi to save his children: It's time for a new capital of India
Delhi can't be transformed anymore; it is beyond redemption. It is time to think of transferring the capital to some other place. India needs a smart capital, much before we start working on smart cities.
New York Times journalist Gardiner Harris is not the only person happy to leave Delhi; he is not the only father worried about the effect of its toxic environment on children.
Living in the Indian capital, as many others will tell you, is a punishment best avoided. If you have the option, if you can find employment and happiness in some other city, if you love your children more than the job, stay away from Delhi.
There is nothing remotely patriotic or romantic about living in Delhi. Gardiner's view of Delhi being a gas chamber for children because of air pollution isn't a typical foreigner's rant against us; it is a reflection of the mess the capital has become.
Delhi's air is the most polluted in the world, half of its children have impaired lung functions. More than 70% of water supplied by Delhi Jal Board is undrinkable; it is contaminated by leakage from sewers. The population has grown from nearly 17.60 lakh 1.8 crore-the highest growth rate for any Indian city-since Independence. Delhi has about 0.05 percent of the India's geographical area but consists 1.38 percent of the nation's population.
The total number of vehicles in Delhi is more than the aggregate of vehicles in the other three major metros of the country; their number per km has increased from 37 to 134 since 1981. Every fifth home in the capital has a car, compared to just 20 per 1000 households four decades ago.
Delhi sits on top of many crime charts, it is unsafe for women and children. Government schools, hospitals, public parks have disappeared; health, and education have become the privilege of the rich. It is running out of land, roads, drinkable water and breathable air. Delhi is becoming unviable, unlivable-a veritable Hades from the haven it was meant to be.
What is so great about living in a city that resembles a poultry farm with humans cooped up as chickens? And, before you say Delhi is like many other cities, just slightly worse, let me remind you it is the capital of India. It should have been India's best city, not the worst.
It is futile to blame the government alone. There is only so much a government can do when a city meant for 17 lakh is turned into a ghetto for 1.7 crore. Many quick-fix solutions have been tried in the past. When industries were blamed for pollution, they were relocated. When buses producing diesel fumes were blamed, they were fitted with CNG kits. When we thought private transport, the growing number of vehicles was the problem; we replaced them with the metro. The result: air pollutants have doubled since 2007.
Farms, parks, forests, open spaces have all been gobbled up for houses. Since Independence, the rural area has shrunk to less than 25 percent from nearly 53 percent and the urban area has gone up to 75 percent. There has been a housing boom, real estate prices have gone up several times in the past decade.
The National Capital Region now extends deep into UP, Haryana and Rajasthan. Yet, there isn't enough space for people to live in Delhi.
Crores have been spent on cleaning up the Yamuna, but the money has just gone down the drain, leading to rising level of pollutants in the river that was once the city's lifeline.
The truth is Delhi can't be transformed anymore; it is beyond redemption. It is time to think of transferring the capital to some other place. India needs a smart capital, much before we start working on smart cities.
Geographically, Delhi is not the centre of India; culturally, it is more a microcosm of north India than of the entire country; historically, it suited the Mughals to govern from Delhi or Agra because their kingdom was spread more towards the north than south of the Yamuna, but today the capital is too far away for people in the south or north east; strategically, it is within striking distance of Pakistan and China. There is certainly no harm in thinking of a better alternative.
Many countries have shifted their capitals. A few decades ago, the Malaysian government realised that Kuala Lumpur had become congested. So, it decided to build Putrajaya, a new city 25 km south of the Malaysian capital, planning it specifically for the purpose of housing the government. In 1999, just four years after construction began, the PM of Malaysia shifted his office to Putrajaya; other offices followed, leaving Kuala Lumpur for just a few departments.
A large proportion of Delhi's population is the central government staff, its buildings; thousands of people come to Delhi everyday because they have some business with the government, its affiliates, bureaucrats and politicians. Moving them to a new city will not only bring down the number of permanent residents but also reduce the number of visitors from other places.
Having a new city that offers opportunities for employment will take the load of migrant workers off Delhi. In the five decades since Independence, the average decadal rate of growth of Delhi was 50 percent. But, in 2011, the growth rate of population during 2001-2011 was 21 percent.
According to the government's analysis of the 2011 Census, "this trend may be attributable to implementation of various employment promotion programmes like MNREGA and welfare schemes like pension to senior citizens and widows by Central and State Governments on the one hand and development of NCR priority towns like Gurgaon, Faridabad, Sonepat, Noida, Ghaziabad and Meerut contributing in reducing the migration to Delhi."
Only when the pressure of population decreases on Delhi, when it stops growing at an unmanageable rate can the government revive and resuscitate the existing city.
Till then, as Gardiner Harris has pointed out in his blog, it would remain a city where it is unethical to raise our next generation.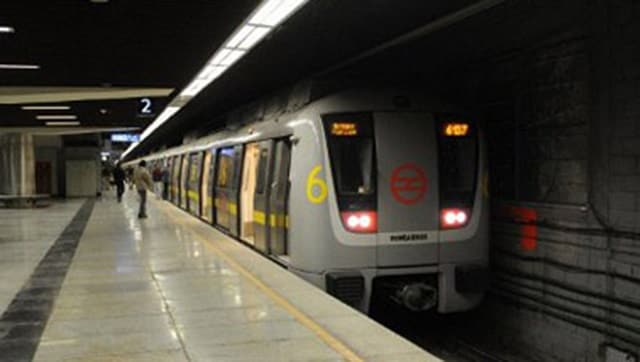 India
The guidelines for travel with 100 per cent seating capacity, with no provision for standing still remains in place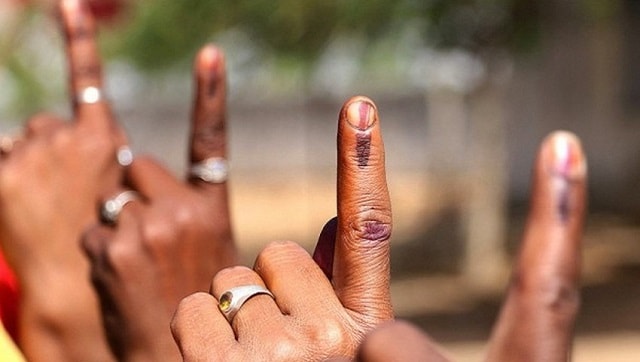 India
National Voters Day was first celebrated in 2011 and was initiated by then-President Pratibha Devi Patil on Election Commission's 61st foundation day.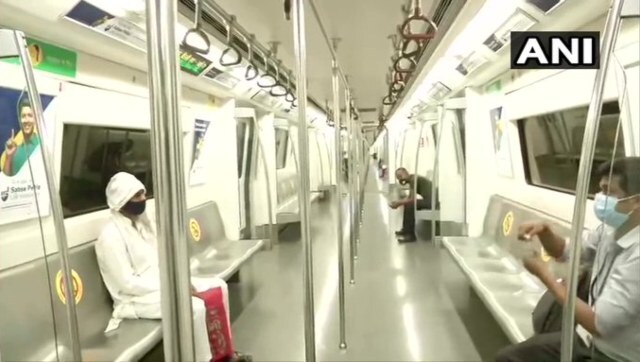 India
Entry and exit at Central Secretariat and Udyog Bhawan Metro stations will be closed from the start of revenue services till noon as per a statement by the DMRC