NSUI claims Jawaharlal Nehru's picture replaced with that of Veer Savarkar in Class 10 Goa textbook
The Goa unit of the NSUI has alleged that a picture of Jawaharlal Nehru has been replaced by that of Veer Savarkar in a Class 10 textbook.
Panaji: The Goa unit of the NSUI has alleged that a picture of former prime minister Jawaharlal Nehru has been replaced by that of Hindutva ideologue and freedom fighter Veer Savarkar in a Class 10 textbook in the state.
The Goa Board of Secondary and Higher Secondary Education (GBSHSE), however, said the textbook that the NSUI was referring to was discontinued four years back, when books with new content were introduced and pictures were incorporated accordingly.
The National Students' Union of India (NSUI) is the students' wing of the Congress. The NSUI's Goa unit chief, Ahraz Mulla, told reporters on Wednesday that the board's social science textbooks of Class 10 has replaced Nehru's picture with that of Savarkar's.
"It is very sad that the board has removed the picture of Pandit Nehru from the textbook. Tomorrow, they will remove the photo of Mahatma Gandhi and question what the Congress has done in 60 years," he said.
GBSHSE chairman Ramakrishna Samant said the book was revised in 2014 based on the inputs given by an expert committee.
"We were using the textbook of NCERT between 2007 and 2014. That textbook was discontinued and replaced by the new one in 2014...The earlier book had pictures of Pandit Jawaharlal Nehru, Lokmanya Tilak and Bharat Mata," he said.
"But the new version does not have their pictures as the expert committee has taken a decision as per the content," he said.
Samant said the revised book contained pictures of Motilal Nehru and Mahatma Gandhi.
He also wondered why the issue has cropped up now even as the revised book has been part of the curriculum for the last four years and no one had objected to it till Wednesday.
"The book was approved by the expert committee and later by the editorial committee, which went through the content before giving its final nod," Samant said.
Find latest and upcoming tech gadgets online on Tech2 Gadgets. Get technology news, gadgets reviews & ratings. Popular gadgets including laptop, tablet and mobile specifications, features, prices, comparison.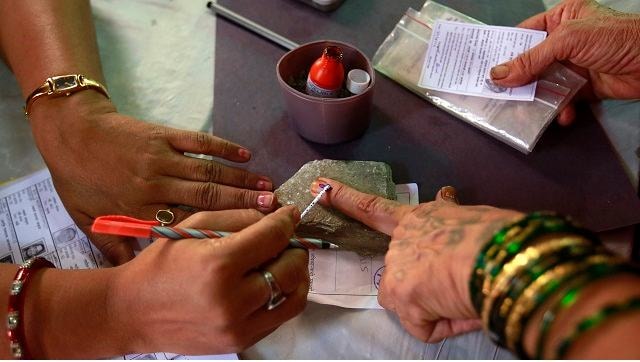 Politics
The Sira bypoll was necessitated after death of JD(S) legislator B Sathyanarayana, while the RR Nagar seat fell vacant after disqualification of then-Congress MLA N Munirathna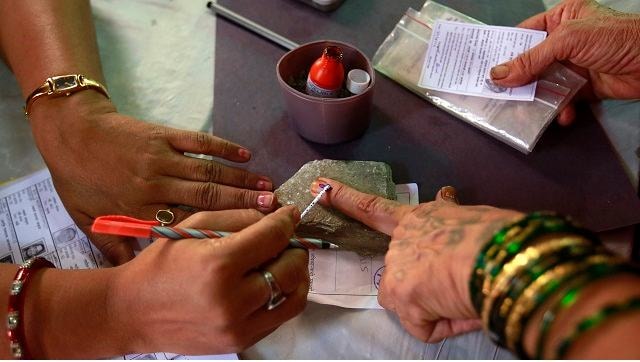 Politics
For the first time in the history of the state, as many as 28 Assembly seats are going to bypolls at one go, virtually giving the contest the status of a 'mini Assembly election'
Politics
The BJP attacked Rahul Gandhi and Priyanka Gandhi Vadra of being selective in cases of atrocities against women and questioned their 'silence' over the alleged rape and killing of a six-year-old girl in Punjab