Now, Shivraj Singh Chouhan cites 'studies,' claims 92% of US roads in bad shape
Madhya Pradesh Chief Minister Shivraj Singh Chouhan on Sunday attributed 'studies' to claim that 92 per cent of United States roads are in bad shape.
Bhopal: Madhya Pradesh Chief Minister Shivraj Singh Chouhan, who was in the news for unfavourably comparing American roads with those in his state, on Sunday attributed "studies" to claim that 92 per cent of US roads are in bad shape.
"My tour has been in news a bit too much this time. It is true that I said that roads in our state are better than those in America, because when I was travelling towards the city from the airport in Washington, I was reminded of roads in our state," Chouhan told reporters at the airport after his arrival here on Sunday evening from his US tour.
"The difference can be realised when one goes from Indore airport to bypass. Besides, our roads are world-class," he added.
On being asked of Congress's appeal to the US President Donald Trump over his road comment, Chouhan said: "I had gone there to build and image of my state there, it is natural that I will only talk about good things. That is what I did. As far as Congress is concerned, it should not do politics on this issue. It should recall what was the condition of roads like during its tenure."
He said that relations between India and US have deepened and that this is the golden period of friendship between the two. The bond between the countries will play an important part in fostering world peace, he said.
Congress, on the other hand, levelled a charge against the Chief Minister of splashing public money on foreign trips and demanded a white paper on the details of his trips.
Leader of Opposition in Assembly Ajay Singh, in a statement on Sunday, said that Chouhan has gone on 15 foreign trips in total since 2015 and demanded to know how the people of Madhya Pradesh have benefited from these trips and the details of all the expenses incurred.
Chouhan was on a trip to the US from 22-28 October.
Find latest and upcoming tech gadgets online on Tech2 Gadgets. Get technology news, gadgets reviews & ratings. Popular gadgets including laptop, tablet and mobile specifications, features, prices, comparison.
India
The online forms can be downloaded from the official website of the Madhya Pradesh State Open School Education Board mpsos.mponline.gov.in.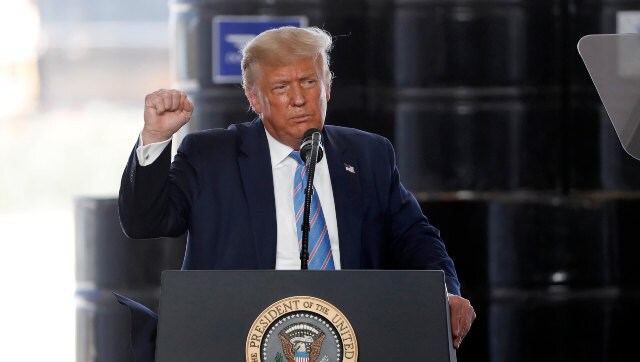 World
There is no evidence, however, of widespread voter fraud through mail-in voting, even in states with all-mail votes.
World
It was a tweet that mattered, and couldn't be ignored, even by many Republicans who have long given Trump a pass.