RAW snoops on you: Orwellian story with an Indian twist
In the present scenario, the bigger danger, however, is not from the government, but from the leaking of information by the agencies.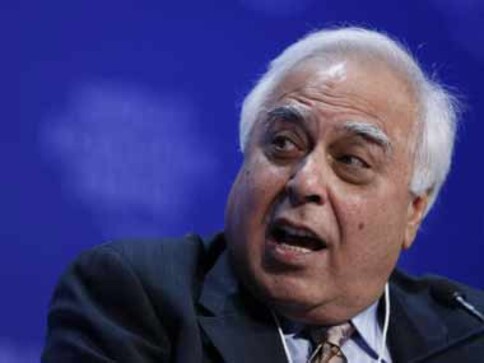 Already eight agencies were snooping on you, and now there's one more. Welcome to the Indian version of Oceania, the oligarchic dystopia in George Orwell's Nineteen Eighty-Four. Telecom Minister Kapil Sibal just gave us a hint on how to control thoughtcrime — thought uncomfortable to the government, hence unacceptable and illegal — by proposing pre-screening of content in social media. There has been no dearth of instances of intelligence agencies eavesdropping on people earlier.
Given the backdrop that so many agencies have access to our private information, it does not exactly gives us the creeps to learn that the Research & Analysis Wing (RAW), the country's external espionage agency, now gets the right to intercept phone calls, emails and all forms of electronic communications. According to DNA newspaper, the government has notified RAW as an authorised agency to intercept such communication; the eight other agencies into snooping activity have been authorised by the Supreme Court to do so.
That the multiplicity of agencies have delivered zilch in form of tracking black money or exposing corruption or informing us on possible terror attacks is another issue altogether; the real worry here is privacy. You never know how many guys are listening in when you are on your mobile phone talking to your business client or girlfriend. You cannot be sure how many are accessing your private documents sent on email. And what about your private information getting leaked with malicious intentions?
There is also the true danger of the government using these to make your life miserable. It can use intercepted information to stifle dissent and force conformity. India has not degenerated to that extent yet but the possibilities are certainly Orwellian. Those with memories of censorship during the Emergency would be clearer about the Orwell's concept of Thought Police -- cops assigned to kill members of society who could potentially challenge authority and status quo even in thought.
Admitted, it is an exaggeration of the reality but it always pays to be cautious. In the present scenario, the bigger danger, however, is not from the government, but from the leaking of information accumulated by the agencies — mobile companies collect data illegally too as was evident in the Niira Radia tapes controversy — to private citizens with spurious designs. Armed with data they could play mischief with bank dealings and other financial transactions. They could damage reputations, sully characters and destroy lives by indulging in blackmailing.
Some of the opposition to Aadhar, the unique identification number project, has to do with this. There's a genuine fear that the Aadhar number could end up compromising a lot of personal information since it would be used in diverse transactions by the owner and thus be accessible to several unknown people. The information logged at cyber cafes — such as name, address, contact number, gender, ID proof etc — could also be used to harass a customer.
Imagine people playing around with your PAN card, bank account number, mobile number and passport and driving licence details without you being aware of it. This is a potentially dangerous situation. The government, which has been gradually demanding more and more personal information, does not have sufficient safeguard in place to prevent its leakage. The new rules under the Information Technology Act to prevent it leaves many grey areas. Phone tapping by private operators keep taking place. Frankly, no serious thought has gone into the magnitude of the problem.
This makes the prospect of one more agency snooping around a bit scary. One more agency means, a lot more people have access to your private information than before. It also means a lot more risk of information getting leaked, sold and finally, misused.
Citizens need their privacy; it is one of their fundamental rights. The government must protect it by being less obtrusive itself and by keeping a strict control over personal data. Kapil Sibal worries too much about content; he should apply his mind more to the real issues that trouble the citizens.
Even a totalitarian regime like that in Oceania would not have survived with such leakage.