Note ban: 'Printing errors' in new Rs 500; is haste killing the very purpose of the exercise?
Variants of same notes will mean more confusion for the public. Already the awareness level about curency security features is very low
In its hurry to meet the demand for new notes, the Reserve Bank of India has made major errors which can have serious consequences for the demonetisation exercise. The gaffe -- RBI has printed two variants of the new Rs 500 notes.
According to a report in The Times of India, the newspaper has seen at least three case studies where the new Rs 500 note varied from each other. According to one customer quoted in the report, Gandhi's face has a more than visible shadow. Apart from this, he has pointed to alignment issues with the national emblem and also serial numbers.
Another Mumbai resident has told the newspaper that the colours of the notes he got were different. The report has cited one more such instance of variation.
Meanwhile, a RBI spokesperson has termed them as "printing defects" that have propped up because of "the current rush". She has also said people can still freely use it for transactions or even return it to the central bank.
One thing is for sure: the same note with different features would mean confusion for the common man. It will be easy for the 'experts' in counterfeiting to cash in on this confusion.
How is the common man to know whether the Rs 500 note he has is indeed original or fake? It has to be remembered that the fake note circulation has been rampant in India despite the RBI's frequent notifications on how to detect such notes.
Clearly, the awareness level among the general public about the security features of currency notes is very low. Notes with slight variations in features will only add to the confusion about the features.
Announcing the decision to withdraw Rs 500 and Rs 1,000 notes and issue new ones on 8 November, the prime minister had said that the move was aimed at destroying the counterfeit racket, ending terror funding and also stop black money generation.
If the haste has resulted in errors that will only facilitate counterfeiting, then it will kill the very objective of the demonetisation exercise.
Interestingly, the RBI had published on its site the security features of the new Rs 500 notes before the notes came into circulation.
It will be better for the RBI to find some practical solution to the problem before any damage is done.
Business
There is more panic in the banking world, as Credit Suisse shares plummeted on Wednesday. The global investment institution has a presence in India with assets worth Rs 20,000 crore. Will the bank's future impact the world's fastest-growing economy?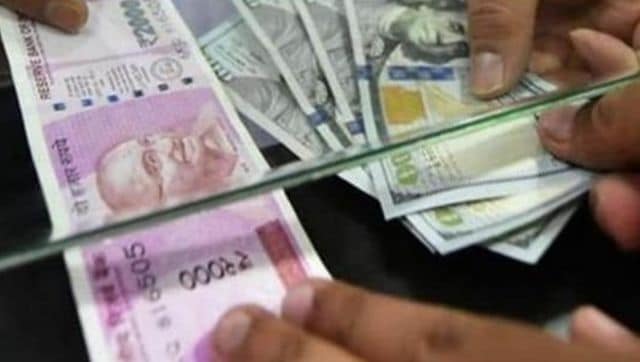 World
The process of SRVAs started last year in the month of July when the RBI issued detailed guidelines on cross-border trade transactions in the Indian rupees (INR)
World
According to reports, the trader was tricked by three fraudsters in the Kot Addu tehsil and was given the fake $1 million note along with the supporting documents