Note ban impact: Hyderabad's famous chicken biryani industry hit, poultry farmers in state of crisis
The note ban move has not only hit hard Hyderabad's famous chicken biryani industry but has also put poultry farmers in a state of major crisis.
Since 9 November, boards have been hung outside chicken and mutton shops of Hyderabad and other smaller towns of Telangana. These boards scream in Telugu – "No Change".
In Hyderabad, customers of Bawarchi at RTC Cross Road and the famous Paradise restaurant in Secunderabad, renowned for their biryani and kebabs, were in for a shock. The managements of these hotels issued tokens instead of change. "Bring change for better service," said boards at Paradise. These tokens could be exchanged at any of their outlets in Hyderabad itself. Other popular biryani restaurants – like Minerva, Shadab Bahar and Madina – soon followed suit with the token system.
"We used to sell over 1.5 lakh biryani packets on weekdays and about 2.5 lakhs on weekends, but since 8 November, our sales have gone down by over 50 percent," lamented Mohammed Azeezuddin, owner of Bawarchi restaurant. "We are underpricing our products to meet the running costs," he added. Bawarchi, which is usually open from 11.30am to 11.30pm, was open for only a few hours in the first few days following the announcement of demonetisation.
Poultry farmers on the roads
The sudden cash crunch and change crisis left many roadside enterprises wringing their hands. With buyers on the decline, poultry farmers put up their own retail stalls on highways and offered the meat at almost 50 percent of the market cost. "Just like the tomato glut scene in Andhra Pradesh, it was tragic that poultry farmers of Medak, Ranga Reddy and Nalgonda, along with their families, lined up on highways to dispose of their stocks daily," said Telangana Animal Husbandry Minister Talasani Srinivas Yadav.
Demonetisation has been disastrous to the poultry industry whose products are perishable. Distress sales of their products across the Maharashtra – Chhattisgarh and Karnataka border has only led to high transport costs, but returns are minimal. There are no takers for eggs, even when offered at rock bottom prices of Rs 2.90 per egg as against the market rate of Rs 4.10 per egg since 8 November. Out of a daily production of 1.5 crore eggs in the state, only 50 lakhs were sold and the rest either thrown away or given away as charity to old age homes, orphanages and social welfare hostels to students. "For poultry, November to February is the peak demand season in view of festivals. The change crunch in this season has brought disaster. To reduce losses, the only way is to cull the birds which will impact on our investment and manpower," said V Harshavardhan Reddy, vice-president of the Telangana Poultry Breeders Association.
"We have just sold one crore kilograms of chicken meat in the last 20 days as against our monthly sale of 3.5 crore kilograms," said D Sudhakar,  Telangana Poultry Federation leader. Poultry farms are crucial to Telangana, a semi-arid area, where crops fail often and water is scarce. Chicken and eggs business here is a predominantly cash-driven enterprise, bringing in important parallel income for marginal and big farmers who raise only one crop a year.
Many farmers in Telangana take high-cost loans from microfinance companies to start small poultry businesses, mortgaging their dry lands in the hope of quick returns. "We ventured into poultry last year and made good profits until now, but the currency ban has hit us like a thunderbolt and is driving us to bankruptcy," said Banti Mahipal, a small poultry farmer based in Govindapet, Armoor mandal of Nizamabad district.
It was nightmarish for us as almost 90 percent of our enterprise is made in cash and not through bank transactions," said Sammaiah, a big egg and chicken dealer of Lakshminarayanpet in Jangoan district
The poultry industry, recently hit by high cost of finance and bird feed besides bird flu, had begun to show signs of coming out of the red in Telangana. The ruling Telangana Rashtra Samiti (TRS) government had, in 2015, given the poultry industry the much sought-after 'agriculture' recognition and thereby made it eligible for easy loans from cooperatives and banks and also made possible claims for input subsidies from the government. "By recognising poultry as an agricultural activity, KCR (Chief Minister K Chandrashekhar Rao) had also given us relief from Income Tax issues," said Errballi Pradeep Rao, president of Telangana Poultry Farmers' Federation.
Poultry retailers take a hit
From the farmers, the crisis trickled down to the small vendors in Hyderabad city, the biggest market in Telangana for poultry products. Once the vendors refused to accept demonetised notes, the queues vanished. "We were losing Rs 41 for every kilo of chicken and 95 paisa on every egg we sold, but we had to keep selling even at these rates, as the product would be garbage by nightfall," said Mohammed Osman of Osman Chicken Stalls at Yakutpura.
When demand dropped, vendors tried innovations. 'Chicken Melas' were organised in Old City  and Secunderabad, offering biryani, fried chicken, chicken kebabs and tangdi kebabs at very nominal rates. Prominent political leaders were invited to participate in these melas in order to get publicity. The NECC (National Egg Coordination Committee) also organised exhibition-cum–sale outlets across Hyderabad and Secunderabad, hoping to lure customers with omelettes, boiled egg, egg curry and grilled egg sandwiches. "Such gimmicks are good for a few days only but the daily chicken eater was still left high and dry," said S Sailaja Rangachari, a school teacher of Nallakunta in Hyderabad.
Poultry: Crucial industry in Telangana
The Indian poultry industry employs over 25 million people and feeds millions more. Telangana's 31 districts account for one-third of the Rs 95,000 crores industry in the country. Telangana has nearly 10,000 recognised poultry farms and along with the unrecognised small farms, accounts for almost 100 million broiler birds (70 million in the recognised sector). Poultry Federation sources said that almost 70 percent of the sector is dominated by small and medium farmers. Big corporate names in the poultry industry like Venkateswara Hatcheries, Sneha, Ram Reddy and Arunodaya have already diversified into the fast food retail market and put up agencies for poultry equipment. These big businesses, therefore, did not feel the pinch of the change crisis.
The high cost of soya and maize – bird feed – had hit the industry in 2013 but since 2015, after recognition of poultry as an agricultural activity, the state government has provided input subsidy as well as free power.
"We should also get all concessions in deposits and also withdrawals just like the farmers," demanded Tirupati Verma, a poultry farmer in Ranga Reddy district who has 25,000 birds . He wants the Centre to also declare a moratorium on loans from microfinance groups and other NBFCs as well for the poultry sector in Telangana.
Poultry farmers and chicken retail vendors of Hyderabad say that normalcy would not return to their trade unless the new Rs 500 and Rs 1,000 notes are issued. "We are having difficulty in giving change for Rs 2,000 notes as we do not have enough Rs 100 notes," said Mohammed Shafiullah, another chicken and egg retailer at Masab tank in Hyderabad.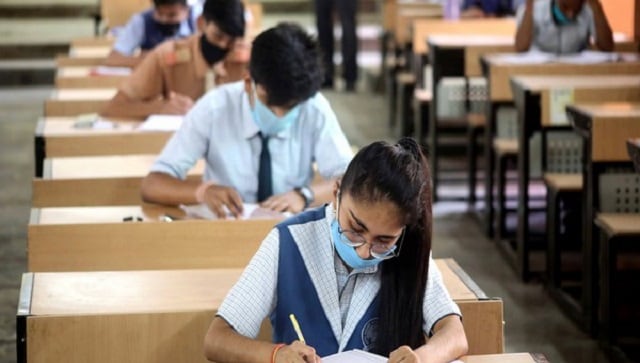 India
Despite the new schedule the online form filling and certificate verification process will continue till 9 September, same as the previous schedule
First Cricket News
SRH restart their IPL 2021 campaign against Delhi Capitals on 22 September, but before that let's take a look at how they fared in the first seven games of the season.
India
Due to the rains, many localities such as Reddy Brothers Colony were in much distress because of drainage issues. The water surplus from Saroornagar later filled the drains that were meant to carry the water to Musi river