Not Khalistan cause, Gurdaspur terror attack serves Pakistan's long-term interest
The Gurdaspur attack may well have succeeded in fanning the fear of terror.
First things first. Even though India has not officially pointed a finger at Pakistan for perpetrating the terror attack in Gurdaspur in Punjab on Monday, it is quite likely that Pakistan did it with a much larger objective than just trying to revive terrorism in Punjab. Even the Indian intelligence agencies have not ruled out ISI hand in the Monday attack.
The Gurdaspur attack is the first major terror attack in Narendra Modi's 14-month-old government if we don't take regions like Jammu and Kashmir and the North East which are often prone to terrorists' violence into account. The only other terror attack was in Bengaluru on 28 December 2014 when a woman was killed and five people were injured in a bomb blast at a restaurant on Church Street. But the Bengaluru attack was rather bizarre and was on a much smaller scale.
Monday's attack definitely falls in that category – an attack against India. But why? And why on 27 July?
Is it related to Yakub Memon's execution? Or is it a mere coincidence that hours after the attack began, the Supreme Court was to hear his petition challenging the validity of the death warrant issued against him?
I feel that Pakistan is desperate to see that Yakub Memon is hanged and in view of the recent groundswell of support for Memon by the media, leading politicians and legal luminaries as well as the civil society elements in Pakistan may have felt that the death row convict may finally escape the noose.
The fact is that it is in Pakistan's long term strategic interest that Yakub Memon becomes the first convict in the 1993 Mumbai blast case to be hanged so that the Pakistani military and intelligence establishment can drum up support among Indians for anti-India strikes and revive its age-old but failed strategy of "thousand cuts" vis-a-vis India.
Nobody benefits more from Yakub's hanging than Pakistan, particularly its Inter-Services Intelligence (ISI). Firstpost, editor-in-chief, R Jagannathan has brilliantly focused on this aspect here.
For at least five years we have been hearing that Pakistan is trying to revive militancy in Punjab. The reports are not incorrect. Pakistan has been trying to do so for long and the very fact that it has not been able to pull it off demonstrates that this is no longer feasible as there is no traction for such sentiments among the people of Punjab.
Pakistan cleverly moved on to stoking militancy in Jammu and Kashmir after realizing that the Khalistan issue was dead and its last rites had been veritably performed. Militancy is still thriving in certain pockets of Jammu and Kashmir because of people's support, a factor which is missing in Punjab today. Nowhere militancy can take roots without the support of the locals.
Moreover, the Punjab of 2015 is starkly different from the Punjab of the eighties when Operation Blue Star and Operation Black Thunder had hurt the religious sensibilities of the Sikhs and the state did not have multi-tier fencing and state-of-the-art gadgets and devices to keep border tensions in check.
Revival of militancy in Punjab would be a huge strategic victory for Pakistan which India can ill afford to concede. A lot has changed between then and now -- particularly the pronounced nuclear weapon state status of India and Pakistan and a much more vocal international community that keeps up pressure on both India and Pakistan to smoke the peace pipe.
In any case, the talk of revival of militancy in Punjab would have been more credible had it been an attack by home-grown elements. You can't build an entire militancy movement by sending terrorists on a fidayeen mission from across the border.
Therefore, the Gurdaspur attack was not really aimed at fanning the so-called Khalistan fire, though one cannot be complacent and push it entirely under the carpet.
The Gurdaspur attack may well have succeeded in fanning the fear of terror. Against this backdrop whatever sympathy could have accrued for Yakub Memon may have evaporated like a snowflake in an oven.
However, only time would tell whether the Gurdaspur attack was a one-off incident or whether more such heinous acts are in the pipeline. The choice of Gurdaspur for staging the first-ever big attack against India during the Modi government is understandable because it gave elements in Pakistan to deliver a hard punch at India in a short time given its geographical proximity to Pakistan.
Last, but not the least, India's focus would now shift from possible dialogue with Pakistan to gathering irrefutable legally admissible evidence of Pakistan's involvement in the Gurdaspur incident. Basing on that India can go on record and tell the international community that it was Pakistan indeed who choreographed the fidayeen attack.
As of now, going by the circumstantial evidence things are definitely not looking rosy for resumption of India-Pakistan dialogue
Find latest and upcoming tech gadgets online on Tech2 Gadgets. Get technology news, gadgets reviews & ratings. Popular gadgets including laptop, tablet and mobile specifications, features, prices, comparison.
India
Raids have exposed a massive liquor racket extending across several districts, with several dhabas at Shambhu, Banur and Patiala having been sealed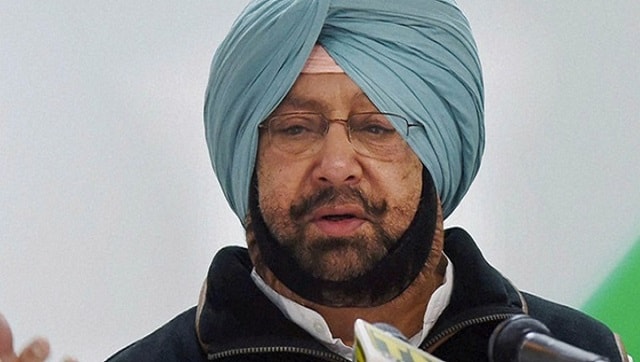 India
As many as 111 people have died after consuming spurious liquor in Tarn Taran, Amritsar and Gurdaspur's Batala
India
A senior police official said families of several victims were not coming forward to record their statements but they persuaded them to do so.