No Surya Namaskar on International Yoga Day: Modi govt axes asana to soothe irate Muslim groups
After protesting against Modi government's plans of including surya namaskar as part of Yoga drill in schools on 21 June, All India Muslim Personal Law Board (AIMPLB) finally got its way.
After protesting against Modi government's plans of including surya namaskar as part of Yoga drill in schools on 21 June, the All India Muslim Personal Law Board (AIMPLB) finally got its way. A Times of India report said that after repeated protests by the minority body, the government has decided to "trim" the drill and not include surya namaskar asana.
The government has been making grand plans of celebrating 21 June after the United Nations declared it as the International Yoga Day in December 2014. Dubbing celebrations on Yoga Day as "Hindu religious practices", AIMPLB on Sunday had planned nationwide agitation. Reports had quoted an AIMPLB member as saying, "We have decided to constitute a committee of our members headed by Maulana Wali Rahmani and launch a country-wide campaign against the move of making 'Surya Namaskar' and Yoga compulsory in schools."
The AIMPLB also informed that they will discuss issues like attack on freedom to propagate one's religion in a separate session and have plans to launch a campaign in this regard. The central government quickly reacted to the allegations and said that participation in celebrations to mark 21 June was not mandatory.
Speaking to PTI, Shripad Naik, Minister of State for AYUSH, the coordinating ministry for the Yoga Day events, said, "It is yoga and has nothing to do with religion. The event is not a compulsory one and it has no connection with religion. We have not made anything mandatory. We request everyone... It is an opportunity for everyone in the country to showcase before the world our ancient legacy. This initiative has nothing to do with any party. This will help us bring pride to the country. If one doesn't want to do a certain part, then don't do it. If you don't want to say 'Om' while practising yoga, then don't do it. At least one can perform yoga."
The controversy around the International Yoga Day has been brewing for a while. While the minority communities feel its the Modi government's way of enforcing "Hindu practices" on them forcefully, the government has maintained that 21 June celebrations have nothing to do with religion. Modi's idea to take Yoga to schools is a great idea but only till it is kept away from politics and religion. As Sandipan Sharma of Firstpost says yoga is linked to Hinduism has become like Kung Fu and transcended religious and cultural barriers.
Even a US court in an April ruling said that yoga taught in a public school is not a gateway to Hinduism and does not violate the religious rights of students or their parents. "While the practice of yoga may be religious in some contexts, yoga classes as taught in the [San Diego] district are, as the trial court determined, 'devoid of any religious, mystical, or spiritual trappings'," the Californian appeals court was quoted by Associated Press, after two parents claimed yoga in schools promoted Hinduism and inhibited Christianity.
However, yoga and Islamic organisations have always been at loggerheads. In 2008, Malaysia issued fatwa against yoga because it feared it would corrupt Muslims. Even though the rule was not legally binding but many Malaysians abide by fatwas.
"Many Muslim scholars say that yoga is against the fundamental tenets of Islam – to pray to the sun, for example," said Asaduddin Owaisi, a member of the Parliament. "Why make this a nationalist issue? Just because I do not want to do yoga does not mean I am not a patriot."
Yoga is a healthy way to life and there is no way to refute that. Teaching children how to exercise and be fit in school has got hardly anything to do with religion. Quoting Farid Hamza, a yoga teacher and a blogger, Sandipan Sharma said there is more than one thing common between yoga and Islam.
"A lot of people don't realise this but if you look at the Muslim prayer, the actual routine, it is very similar to yogic poses. It has the mountain pose, hero's pose, forward bend, child's pose and a hand mudra. To someone like me, there are many similarities between these two deeply spiritual practices and I find a natural flow and balance in living as a Muslim yogi. I am NOT saying that Islam came from yoga, or vice versa, I am simply saying that yogis and Muslims are more alike than people realize," she said in her blog.
Find latest and upcoming tech gadgets online on Tech2 Gadgets. Get technology news, gadgets reviews & ratings. Popular gadgets including laptop, tablet and mobile specifications, features, prices, comparison.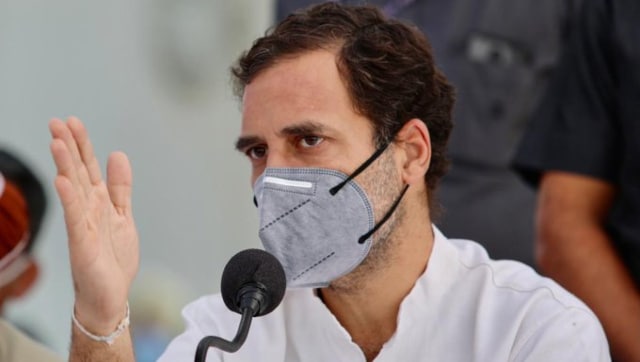 India
The Congress leader, on the last day of his tractor rally in Punjab, claimed that the prime minister does not understand these farm laws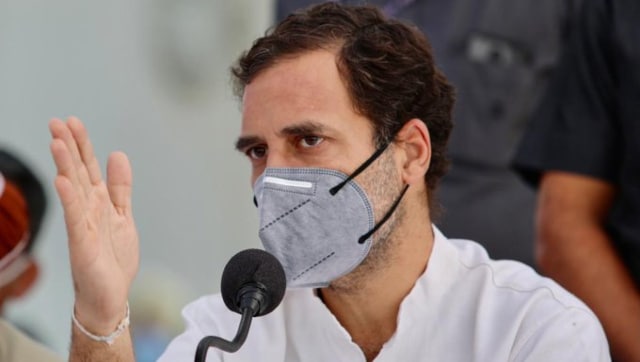 Politics
In a tweet, Prime Minister Narendra Modi had announced that he will address the nation at 6 pm today
India
This will be the prime minister's seventh address to the nation since he announced a country-wide lockdown in March to curtail the spread of COVID-19