No psychometric tests for pilots: Raju informs Lok Sabha
There have been some reports of DGCA considering introduction of psychometric tests now.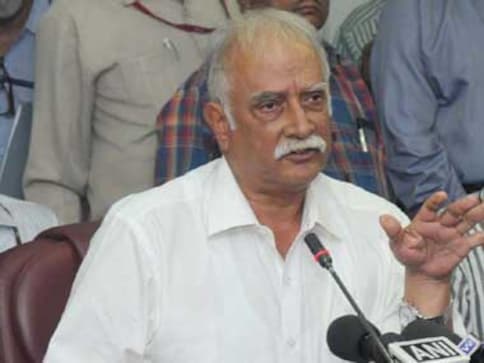 New Delhi: There will be no change in the cockpit rules in India in the aftermath of the Germanwings crash, where the co-pilot crashed the aircraft after forcing the commander outside the cockpit. Neither is India's aviation regulator DGCA asking airlines in India to conduct mandatory, periodical psychometric tests for pilots and flying crew.
Answering a question in Lok Sabha today, Civil Aviation Minister A Gajapathi Raju said, "DGCA has already issued Air Safety Circular 3 of 2010 regarding manning of cockpit during non-critical phases of flight. It mandates that in case one of the crew members has to leave the cockpit during the non critical phases of flight, a cabin crew member is required to be inside the cockpit and occupy the observer seat. So in effect, India already enforces the two-person cockpit rule which is why no amendment to the present rule is being envisaged."
Raju also ruled out any mandatory psychometric tests for pilots though some airlines and industry experts have been asking that these now be included in tests required to certify cabin crew before each flight. There have been some reports of DGCA considering introduction of psychometric tests now.
Politics
Rajasthan Chief Minister Ashok Gehlot earlier called Sachin Pilot a "traitor" and said that he can never become the Chief Minister of the state
India
India hosting the G20 summit, which will be held next year, is not merely a diplomatic event but also a chance to showcase the country's capabilities before the world in a holistic manner, the prime minister said
Politics
Rampur Sadar and Khatauli in Uttar Pradesh, Padampur in Odisha, Sardarshahar in Rajasthan, Kurhani in Bihar and Bhanupratappur in Chhattisgarh are the assembly seats where the bypolls are being held.