Have you ever been on a roadtrip or stuck in traffic behind a truck and you've seen the iconic 'Horn OK Please" phrase featured on the rear bumper? Well, the phrase that is  synonymous with India - for both Indians and foreigners alike - is said to go off trucks soon, at least in Maharashtra.
According to the Times of India, State transport commissioner Mahesh Zagade on Thursday issued a circular banning the use of the phrase "Horn Ok Please" on the rear side of commercial vehicles, such as trucks and tempos, across Maharashtra.
According to the State Transport office, "Horn ok Please" promotes noise pollution and it gives licence to motorists to honk unnecessarily.
"There is a need for a cultural change in this regard and this is a step towards achieving that. Honking leads to noise pollution which can be reduced by such initiatives," added Zagade in an Indian Express article.
"We will conduct a drive to check all vehicles from next week. If we find any truck or tempo violating our orders, there will be stringent punishment—which could mean suspension of permits or fines as high as Rs 500," an RTO official was quoted as saying in the Business Insider.
It isn't very clear though how the authorities plan to implement this bizarre rule for trucks and commercial vehicles coming from outside the state.
The ban has caused Horn Ok Please to trend on twitter as well:
Aaj kuch toofani karte hai #Maharastra Lets ban .. mmm ... mmm okay whats the behind the truck? WTF is Horn Ok Please, Ban kara ban kara

— Abhinav Shukla (@JustShukla) May 1, 2015
After a ban on "Horn Ok Please", Maha Govt should ban "Buri Nazar Wale Tera Muh Kala" phrase because it encourages racism!!

— Pratik Prasenjit (@pratikprasenjit) May 1, 2015
Banning phrases like Horn OK Please will help reduce noise pollution, where as visarjan intensified EDM music is just the thing nature wants

— Sonali Thakker (@SonaliThakker) May 1, 2015
If banning "Horn OK Please" will curb Noise Pollution then Mom & Dad who taught son for years to Respect Woman but still rapes are happening

— Biswatosh Sinha (@biswatosh) May 1, 2015
Remove 'Horn Ok Please' from vehicles to stop people from honking??? I mean, remove the vehicles also then..Na rahegi gaadi na bajega horn!

— Keh Ke Peheno (@coolfunnytshirt) May 1, 2015
As we bid a tearful farewell to these diverse posters, here's a look at the most beautiful 'Horn Ok Please' signs.
According to one Quora user, the "OK" n "Horn Ok Please" was accompanied with a bulb over it, which the driver of the truck would switch on to signal the vehicle behind it that there is no oncoming traffic and hence it was okay to overtake.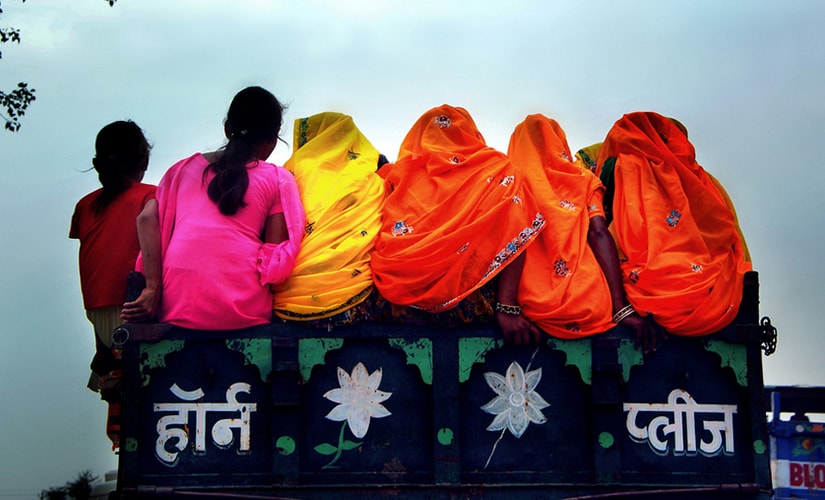 And apparently, the practice of using the bulb to signal other drivers slowly went away and only the OK remained, in between the horn and please.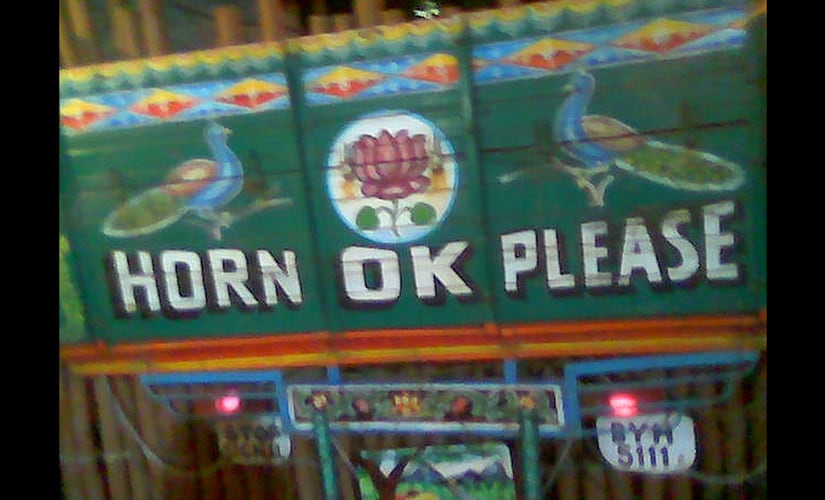 While the origin of the phrase is unknown it is now a part of India's identity for travellers. No rules in India suggest the use of such a phrase on a vehicle.
We love the phrase so much that Bollywood has even made movies on it. The first being, Honk OK Please, released in 2006 and the second, Horn OK Pleassss released in 2009.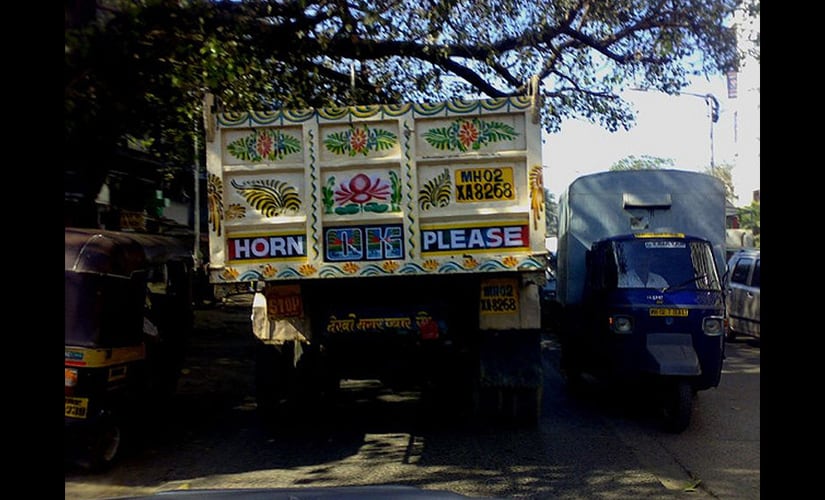 Updated Date: May 01, 2015 16:36 PM