Nitish Kumar instructs officials to act sternly against guilty in Rohtas hooch tragedy; police raid accused's shop
Bihar chief minister Nitish Kumar on Saturday instructed officials to take stern action against those found guilty in the hooch tragedy in Rohtas district which has claimed four lives
Patna: Bihar chief minister Nitish Kumar on Saturday instructed officials to take stern action against those found guilty in the hooch tragedy in Rohtas district which has claimed four lives.
Kumar issued the instructions at a review meeting held with the state's chief secretary, home secretary and director general of police, an official release said.
Four persons died after consuming spurious liquor in Rohtas district on Friday night, following which nine police personnel were placed under suspension on Saturday.
A complete ban on sale and consumption of alcohol was imposed in Bihar in April 2016.
Explanations have been sought from a number of officials regarding the lapse, while the police on Saturday raided a shop owned by one of the accused and seized liquor bottles.
A political slugfest has broken out over the Rohtas hooch tragedy with opposition RJD Saturday charging that the prohibition in the state was "only on paper" and the ruling JD(U) claiming a drop in crime rates and improvement in the standard of living due to the liquor ban.
Meanwhile, according to another release, the chief minister met and blessed a couple from Bhojpur district who had tied the knot without giving or accepting dowry.
Kumar had, on 2 October, called for a statewide campaign against dowry and child marriage.
Arts & Culture
The 116-year-old reading room built in 1905 is a celebrated icon of the library and has served the people of Patna and rest of Bihar for over a century.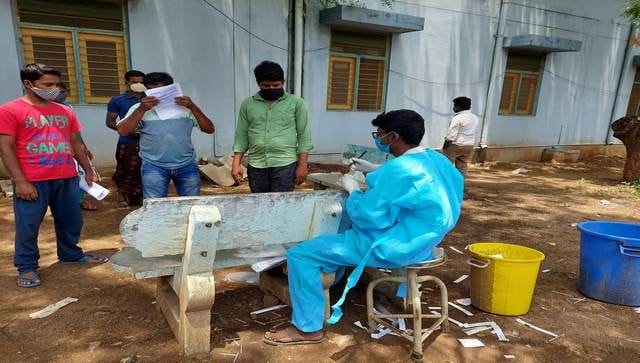 India
India reported 94,052 cases on Thursday, after daily infections fell below 100,000 on Tuesday for the first time since the beginning of April
India
The Index for Sustainable Development Goals (SDGs) evaluates the progress of states and Union Territories on social, economic, and environmental parameters