Nitish Kumar demands special category status for Bihar to 'uplift state from backwardness'
Bihar Chief Minister Nitish Kumar has again raised the demand for granting Bihar a 'special category status and special assistance' for its rapid growth
Patna: Bihar Chief Minister Nitish Kumar has again raised the demand for granting Bihar a 'special category status and special assistance' for its rapid growth.
"Even after achieving double digit growth rate during the last many years, we are still behind the national average on major developmental parameters viz. poverty line, per capita income, industrialisation, and social and physical infrastructure," Kumar said in a letter to the prime minister yesterday.
"A new policy framework is needed to uplift Bihar from backwardness and bringing it to the national mainstream," he said.
Kumar said the grant of special category status to Bihar would spur further growth as it would not only ensure greater availability of resources due to increased central share in the centrally sponsored schemes but also incentivise private investments.
He said the grant of special category would give concessions in direct and indirect taxes, thus generating greater employment opportunities for the people of Bihar, specially its young population.
"We have raised this issue through numerous letters and also placing it in the meetings of the NITI Aayog and Inter State Council," he said.
Stating that Bihar is extremely backward in all physical and social infrastructure parameters and the per capita income of the state is well below the national average, he said it was essential to consider the special needs of Bihar.
The recommendations of Raghuram Rajan Committee and provisions of Bihar State Reorganisation Act 2000 talked about giving Bihar a 'special financial assistance' to increase the pace of development, he said.
He said the Rajan Committee had identified Bihar as among the 10 least developed states recommending the Central government to provide these states 'assistance through other means', but the Central government had not initiated any action on these recommendations.
Similarly, in the last few years the fund flow under the Backward Region Grant Fund (BRGF) had not been as per demand which had adversely affected the implementation of schemes, forcing the state to commit funds from its own resources.
He also said that the states with per capita income less than the national average should be provided 90 percent central share for the proper implementation of schemes so that their objectives were met within the stipulated time frame.
He said the 14th Finance Commission, in its recommendations, had also suggested that "specific states, to the extent of their needs not being fulfilled by formula based transfers, should be provided supplementary grant based on a fixed and equity-based parameter."
"In the light of this suggestion and owing to its special needs, the state of Bihar ought to be provided a supplementary grant by the union government," he said.
Sports
The incident was reported from Pranpur police station in Katihar district where a ruckus took place after a man who was arrested on the charges of smuggling liquor died allegedly in police custody
Politics
This will be the first meeting between the three parties in more than six years. Nitish Kumar earlier met Sonia Gandhi at an Iftaar ahead of the 2015 Bihar assembly polls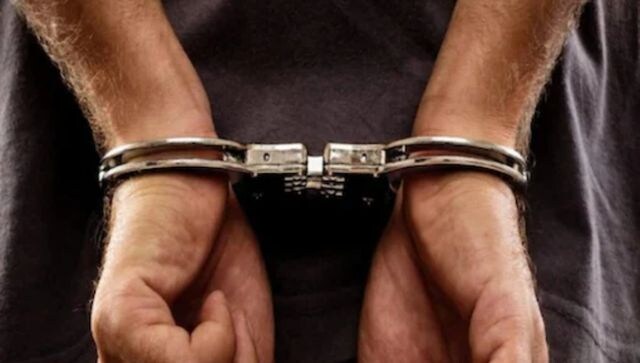 India
The arrested Naxals include Vinay Yadav, the regional commander of the CPI (Maoist), who was carrying a reward of Rs 18 lakh on his head