Nirav Modi-PNB scam: RBI sets up committee to pre-empt and prevent such scam in future; five things to know
the 'Expert Committee' will be headed by Y H Malegam, former member of the central board of directors of RBI
The Rs 11,400-crore Punjab National Bank fraud has forced the Reserve Bank of India (RBI) to switch to a quick action mode and rollout some strict measures in the aftermath of the Rs 11,400 crore Punjab National Bank scam.
"The risks arising from the potential malicious use of the SWIFT infrastructure, created by banks for their genuine business needs, has always been a component of their operational risk profile," the RBI said in a press statement.
Here are pointers that give details on as to how exactly the committee will function, its members and what powers will it get to prevent such scams.
One, the 'Expert Committee' will be headed by Y H Malegam, former member of the central board of directors of RBI. The move forms part of RBI's ongoing efforts for strengthening the supervisory framework in the country.
Two, it has been widely reported in the media that the bank's SWIFT network was misused to siphon off the huge amount of money which equals $1.78 billion. Nirav Modi who has been made the prime accused in the case is worth $1.4 billion.
Three, the RBI had alerted banks of such possible misuse, at least on three occasions since August 2016, advising them to implement the safeguards detailed in its communications, for pre-empting such occurrences. Banks have, however, been at varying levels in implementation of such measures, the RBI said.
Four, the committee will look into factors leading to an increasing incidence of frauds in banks and the measures, including IT interventions, needed to curb and prevent it; and the role and effectiveness of various types of audits conducted in banks in mitigating the incidence of such divergence and frauds.
Five, other members of the committee will be: Bharat Doshi, member, central board of directors, RBI; S Raman, former chairman and managing director, Canara Bank and former whole-time member, SEBI; and Nandkumar Saravade, chief executive officer, Reserve Bank Information Technology Pvt Ltd. A K Misra, executive director, RBI will be the member-secretary of the committee.
India
The Reserve Bank of India (RBI) expects retail inflation to come under control at 5.2 per cent in the next financial year beginning April, down from 6.7 per cent it has forecast for the current year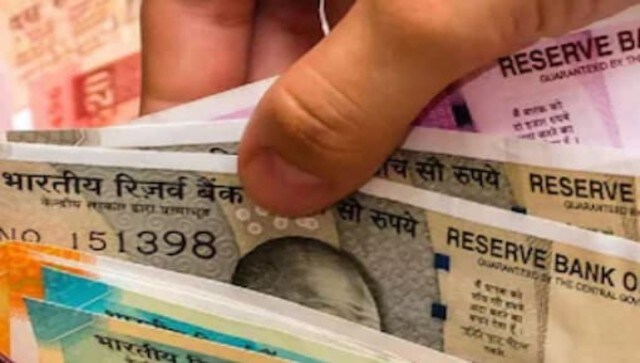 Business
According to India Post, remittances are growing and they are an important area for the postal system.
India
The bogus notes were being transported to Mumbai for use in a movie, police said