Nikah halala challenges husband's manhood, punishes him for giving instant divorce, says AIUDF leader Badruddin Ajmal
Maulana Badruddin Ajmal, a Muslim leader and Lok Sabha MP from Assam, defended the practice of nikah halala saying that the very idea of having to let his wife sleep with another man challenges and hurts the manhood of a husband, and thus prevents him from instantly divorcing his wife
Nikah halala is a measure to punish Muslim men who indulge in instant and arbitrary divorce, says Maulana Badruddin Ajmal, a Muslim leader and Lok Sabha MP from Assam. Ajmal says that the nikah halala system punishes the man by hurting his masculinity and the fear of that prevents him from arbitrarily divorcing their wives.
"Some Muslim men divorce their wives hastily without thinking about the consequence. Later they repent their decision and want their wives back. The practice of nikah halala prevents Muslim men from resorting to hasty and arbitrary divorces," he said.
Interpreting his view, Ajmal, who is one of the most influential leaders among Bengali Muslims in Assam, says that the very idea of having to let his wife sleep with another man challenges and hurts the manhood of the husband and traumatises him, and this fear prevents him from divorcing his wife arbitrarily.
"Muslim men know that if they indulge in instant divorce or unnecessarily divorce their wives, then a day might come when they will have to allow their wives to marry another man and also let her consummate that marriage in order to get her back. This is the biggest challenge for a man. So, the very fear of having to go through this ordeal prevents them from estranging their wives without giving themselves enough time to review the decision to divorce and also to reconcile with their spouses."
Ajmal's interpretation of nikah halala has come at a time when Nida Khan, a Muslim woman who claims herself to be a victim of nikah halala, has joined BJP in order to carry forward her struggle against triple talaq and nikah halala. The Lok Sabha MP, who heads the All India United Democratic Front (AIUDF), a popular political party among Bengali Muslims in Assam, was declared as ruling BJP's prime enemy by Himanta Biswa Sarma, a leader in the saffron party.
Nikah halala has been a subject of much heated debates after BJP threw its weight behind the women rights activist fighting against the practice even though the Islamic clergy continues to support the practice.
As per Islamic law, a husband and wife cannot unite after divorce until the wife marries another man and consummates the marriages, gets a divorce from the second and observes a period of separation period called 'iddat', or if the second husband meets death.
Special marriages are arranged to reunite divorced Muslim couples where the wife marries another person under the condition that he would divorce her after which she would reunite with her first husband. This kind of marriage is known as nikah halala.
According to The Indian Express, "Nikah halala requires a woman to marry and sleep with another man in order to return to her first husband. There have been instances where the husband regrets divorcing his wife through triple talaq and in the hope of reconciliation hands over his wife to another man for marriage, under the condition that the latter would divorce the woman the next day."
https://www.google.co.in/url?sa=t&source=web&rct=j&url=https://indianexpress.com/article/what-is/what-is-nikah-halala-how-it-was-established-and-where-it-stands-in-modern-india-triple-talaq-4618415/lite/&ved=2ahUKEwjn6OP8oeTcAhWGvo8KHUeVCncQFjABegQIBxAB&usg=AOvVaw1w4K72zDiFOvvRVnjK0qC2&ampcf=1
The case of Khan, who is from Bareilly, Uttar Pradesh, and a crusader against triple talaq, Muslim polygamy and nikah halala brought the issue to the forefront as she claimed that she was subjected to triple talaq and both nikah halala.
At present a case is also being heard at the Supreme Court against nikah halala, in which the Government of India is also a party. The government has decided to incriminate nikah halala.
But Ajmal questions as to why only the issues of Muslim women are singled out by some politicians and not the issues related women of other communities.
"I want to question the politicians who want to pass law against nikah halala that what about the issues faced by Hindu women? What about the issues faced by Assamese women? I will support these politicians if they also take up the issues faced by women from other communities," he asserted.
Ajam informs that instant divorce is looked down upon in Shariah and by the Prophet, and that nikah halala was introduced to prevent such sinful practice.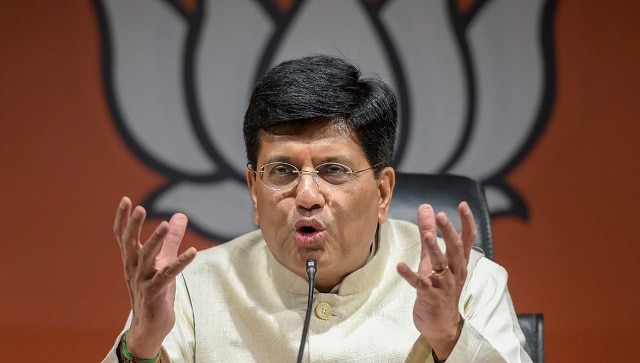 Politics
Lashing out at the BJP over the incident, Pinarayi Vijayan had urged the Centre to take action, saying such incidents tarnish the image of the nation
Politics
An array of national leaders, including Prime Minister Narendra Modi and Congress leader Rahul Gandhi, campaigned for their respective alliance candidates
Politics
The TMC turncoat who is BJP's candidate from Mamata Banerjee's home constituency Bhabanipur also alleged that MPs and MLAs in the TMC can't even spend welfare funds for the development of their areas because of the cut-money business