NGT's reluctance to hold big pharma accountable for polluting Telangana waters unfortunate; body is simply passing the buck
There will be another case, a few more committees, a couple more in-depth studies until the water pollution crisis in Telangana's Patenchuru area turn as toxic as Delhi's air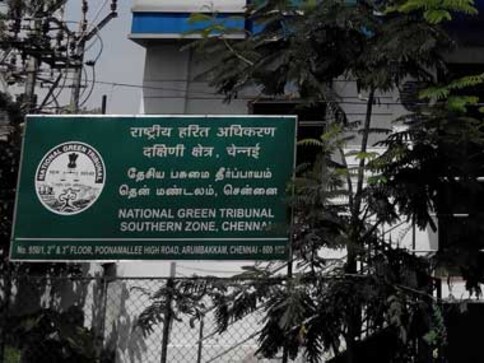 We seem to have fallen into a strange trap when it comes to pollution — taking cognisance of an event only when it becomes a problem so convoluted that we don't know how to solve it anymore. Delhi's air quality didn't deteriorate as an aftermath of one tangible event or because of one government's rule. The degeneration occurred over a long period of time because of neglect, bad governance decisions over decades and most importantly, lack of public awareness and opinion regarding the state of our immediate natural environment.
A similar event is unraveling in our midst pertaining to water. This case revolves around the clusters of pharmaceutical companies operating from different parts of India. The Patancheru-Bollaram area close to Hyderabad is one such cluster, which accounts for almost a fifth of India's total pharmaceuticals exports, most of it is generic drugs.
What makes India a formidable player in the pharma supply chain is its grip on the entire pharma spectrum — from supplying active pharma ingredients to intermediaries and finished products. But manufacturing drugs is a hazardous industry, which releases toxic waste. Many studies have identified that untreated waste flowing out of manufacturing units in Patancheru has critically polluted the region's ground and surface waters with some of the highest levels of pharmaceuticals ever detected in the environment.
While so far this was a problem only for villagers with agricultural lands in the area, studies conducted by European universities have linked antimicrobial resistance (emergence of drug-resistant bacteria as a result of untreated waste in landfills and water bodies) to pharmaceutical waste, thereby making the Patacheru problem a foreseeable and formidable global problem.
Earlier this month, the NGT Chennai delivered a 370-page judgment in the matter of industrial pollution of pharma companies, in a case that has been going on in courts for almost 30 years.
Unpacking the judgment yields strange results. While the tribunal agreed that effluents from industries had adversely impacted the environment and human beings in the area, it refused to apply the "polluter pays" principle and recommended further studies to establish links between antimicrobial resistance (as well as health hazards) and industrial pollution.
Until now, all industries were sending untreated waste to a common effluent treatment plant (CETP), which was unable to treat the cocktail of effluents, a problem prevalent in the textile industry in India as well. On this point, the NGT has thankfully ruled that every factory should treat its own waste before sending it to the CETP and that this should be monitored strictly by the state government.
However, it has also said that industries will not be shut down as a punitive action and has given companies three months more to comply (in light of the fact that some companies have had more than 30 years to treat their waste). The tribunal, while admitting that the Patancheru area is critically polluted, also said that industrial units can be further expanded in the area if it is in "public interest" and if a company puts forth 1 percent of its annual turnover towards a Relief Fund.
Regarding the woeful condition of the water bodies in the Patancheru area, the tribunal said that lake remediation should happen within six months of the judgment. It is interesting to note that the Supreme Court ordered remediation in 1999 and the same was repeated by the high court in 2001. A fact-finding committee headed by Justice A Gopal Rao had stated that "no one has cared to take any efforts to make complete remediation of the polluted water bodies", something which was quoted in the NGT judgment as well. Yet, the tribunal somehow believes that something the high court, the Supreme Court and 18 years couldn't do, will somehow be miraculously be done in the next six months.
It won't be done in six months and there will be another case, a few more committees, a couple more in-depth studies until the situation is so dire in Telangana that there'll be no more fit water bodies left.
Once all Telangana waters have been completely polluted we will most probably start using technology to supply water from rivers in other states. There would be another case reviewing the current judgment, giving "strict instructions for regulation" to the state government in yet another landmark 400-page judgment, until Telangana waters become as polluted as Delhi's air.
What seems to be happening in courts is that there is cognisance of environmental damage but when it comes to apportioning responsibility for the damage, there is a meek admonishment of the actual culprit (industry in this case) followed by a thunderous chiding of the government for things they didn't do and asking them to address the problem.
While it is the government's responsibility to ensure that public assets such as water bodies are not polluted by industries, the responsibility of the judiciary should be more than calling out the government on its omissions. It should be the responsibility of the judiciary to ascribe highest punitive liquidated damages in such a case, whereby human health and the health of an entire ecosystem have been treated with an insensate fashion by those benefiting from it. Sadly, this is not reflected in the Patancheru judgment.
Business
The latest Multi Commodity Exchange (MCX) data states that gold futures, due to mature on 5 August this year, fell 0.08 percent to Rs 50,546.00. Silver futures, which will mature on 5 September 2022, slid 0.21 percent and settled at Rs 54,602.00
Business
The latest figures from Multi Commodity Exchange (MCX) data indicate that gold futures, which are set to mature on 5 August, gained 0.13 percent to Rs 50,603.00. Silver futures, which will mature on 5 September 2022 also witnessed a rise of 0.30 percent and reached Rs 54,470.00
Business
The updated Multi Commodity Exchange data specifies that gold futures rose 0.06 per cent to Rs 50,675.00 and silver futures dipped 0.30 per cent and settled at Rs 54,967.00