NGT slaps Rs 2 lakh as costs on Delhi govt for failing to file action plan on crop burning reforms
The National Green Tribunal has slapped Rs 2 lakh as costs on the Delhi government for not filing an action plan for providing incentives and infrastructural assistance to farmers to stop them from burning crop residue to prevent air pollution
New Delhi: The National Green Tribunal has slapped Rs 2 lakh as costs on the Delhi government for not filing an action plan for providing incentives and infrastructural assistance to farmers to stop them from burning crop residue to prevent air pollution.
A bench headed by acting NGT Chairperson Justice Jawad Rahim took exception over the report filed by the AAP government which was signed by the joint director, agriculture and refused to accept it.
"As far as the NCT of Delhi is concerned, neither the action plan nor the affidavit is filed. Mr Khehar (lawyer for Delhi govt) submits that he has got the report under the signature of Joint Director, Agriculture and it should be accepted. We decline.
"Our order expressly directed chief secretary must file an affidavit and produce the action plan. There can be no exception to the NCT Delhi and hence for non-compliance of this direction dated 20 February, 2018, the NCT of Delhi is imposed with costs of Rs 2 lakh," the bench said.
The green panel directed that 25 percent of the costs imposed would be deposited with the Central Pollution Control Board, 25 percent with the Delhi Pollution Control Committee and remaining 50 percent with the Legal Aid Committee of the National Green Tribunal.
The tribunal also granted a week to the Rajasthan government for filing the action plan and posted the matter for hearing on 20 April.
The Punjab government had earlier faced the wrath of the tribunal for not taking effective steps to provide financial assistance and infrastructure facility to the farmers to encourage them not to burn agricultural residue in their fields.
The green panel had said that two years had elapsed since its verdict in the Vikrant Tongad case, in which it had passed a slew of directions to stop crop burning, but the state government had shown a lethargic approach.
It had said the Punjab government had also failed to tie up with any company, private or public, which could utilise the crop residue.
The tribunal had directed the Delhi, Haryana, Punjab, Rajasthan and Uttar Pradesh governments to convene a meeting to work out a clear mechanism on transportation and use of stubble as fuel in power plants.
Find latest and upcoming tech gadgets online on Tech2 Gadgets. Get technology news, gadgets reviews & ratings. Popular gadgets including laptop, tablet and mobile specifications, features, prices, comparison.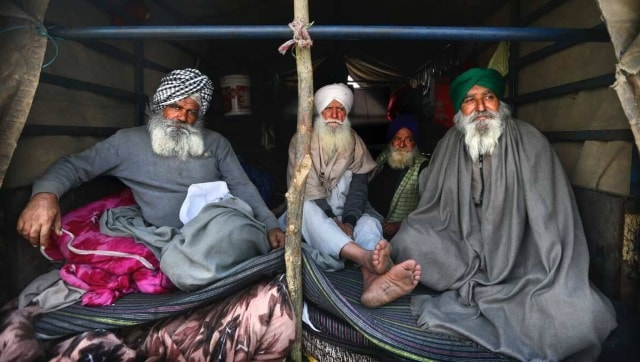 India
'We welcome the Supreme Court observation, but ending the protest is not an option. Any stay is only for a fixed period of time,' said Haryana Bharatiya Kisan Union president Gurnam Singh Chaduni
First Cricket News
While Karnataka will go all out looking to retain the title, the seven other teams which have made it to the quarter-finals will be itching to make an impact and get their names inscribed on the trophy.
India
The next round of talks between the Central Government and the farmers' unions to end the deadlock over the three farm laws has been scheduled for 22 January