New IIT twist: Only board toppers can take entrance?
A potential compromise formula for the IIT entrance exam could be ironed out in which the top 20 percentile from each educational board would be eligible to write the test.
A potential compromise formula ironed out by the Prime Minister with a IIT faculty federation may make the class XII exam scores even more important if carried out, with only the top 20 percent of the students from each educational board eligible to give the examination.
According to the new scheme, only the students in the top 20 percent of each educational board will be eligible to write the IIT entrance exam, the Hindustan Times reported today.
The new scheme was finalised during last week's meeting between the Prime Minister and All India IIT Faculty Federation and is likely to be discussed by the various IIT senates and faculty associations of the engineering institutes this week, the report stated.
If implemented this entrance examination system would be a considerable departure from the originally proposed scheme under which class XII scores from across educational boards would be normalised and included along with the scores from the two entrance exams to be written.
The proposal which was to be implemented from 2013 has faced considerable opposition from IIT senates, faculty and alumni and as Firstpost has pointed out, had the Union HRD minister Kapil Sibal overriding the autonomy of the national engineering institutes.
Given that class XII results are usually announced after the IIT entrance examinations, it would mean students will be giving the entrance exam without knowing whether they have the marks that is required to see them through. If they don't, it would mean the students could possibly even qualify through the IIT entrance exam only to find that they haven't got the requisite marks to be eligible.
Another option is for the IITs to delay the start of their course in order to ensure that students who don't have the requisite marks in their class XII exams don't write the exam.
However, both options mean that the best students suited for the IITs would not necessarily be the ones chosen given the excessive importance given to class XII examinations. And if the objective is to reduce dependence on coaching classes for class XII,  it might just do the exact opposite.
Perhaps given the indecision and lack of consensus on this new entrance exam, the best solution might be for the HRD ministry to go back to the drawing board and delay the new  examination by a year to spare the lakhs of students writing the examination in 2013 the needless stress.
India
Singh, who penned the letter a day after Modi held a review meeting on the COVID-19 situation in the country, suggested five measures to curb the crisis, including ramping up vaccination and boosting the supply of medicines
India
An order by the NTA said the decision was made looking at the present COVID-19 situation, and taking into account the safety and well-being of candidates and examination functionaries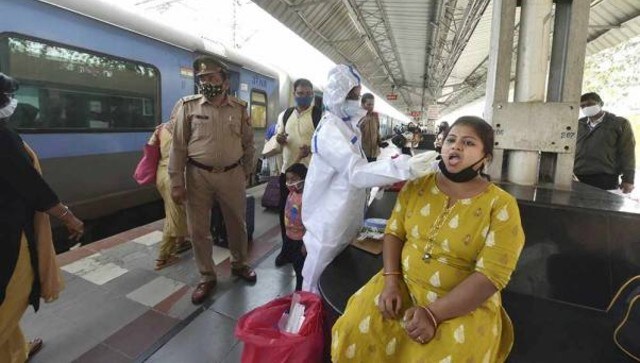 India
Coronavirus LIVE Updates: The decision will come into effect from 22 April and the move comes in view of shortage of the essential public health commodity in several states amid a spike in COVID-19 cases