How a network of sleeper cells helped terror modules flourish in West Bengal
The Burdwan blast case, followed by the discovery of two bomb-making factories in Burdwan and Hooghly, all point out to one vital fact – that these events didn't take place overnight.
New Delhi: The identification of the second militant killed in Khagragarh in Burdwan on 2 October while assembling bombs inside a house has laid bare the role of jihadi sleeper cells in spreading terror network in West Bengal. The second of the two militants killed on 2 October, Shubhan Mondal alias Suvan Sheikh, was recently identified as Abdul Karim by his father. Even while dying, Abdul Karim didn't disclose his name and address and this kept the police and investigation agencies in dark almost for 40 days.
National Security Advisor Ajit Doval on visiting the blast site had remarked, "(The) State is sitting on a ticking time bomb," and cautioned Chief Minister Mamata Banerjee, "Terror modules unearthed after the Burdwan blast had far more sinister designs than earlier believed."
The Burdwan blast case, followed by the discovery of two bomb-making factories in Burdwan and Hooghly, and of a Madrasa in Shimulia training girls to become future terrorists, all point out to one vital fact – that these events didn't take place overnight; these were all works in progress whose foundations were laid a few years ago.
According to central intelligence agencies, it took years to set up such a strong base of an organised terror network across West Bengal and wouldn't have been possible without the support of local people. While the opposition parties in Bengal – the CPI (M), Congress or even the BJP - may allege that Islamic terrorism in Bengal started with the Trinamool Congress coming to power, the fact is that the foundation of this ominous state of affairs was laid 12 years ago.
It was a cold winter morning of January 2002. Kolkata had its first encounter with an organised terror attack on American Centre, when two motorcycle borne assailants hurled bullets randomly that killed five people and injured 22. It was Dubai-based don Aftab Ansari, who was the mastermind behind this attack and also of the abduction of the owner of Khadim footwear, Partho Roy Burman.
But, that was the beginning of an undercover terror activity in the state, which over the years led to the growth of sleeper cells of the jihadis from Bangladesh-based terror outfit Jamat-ul-Mujahideen (JMB) in the bordering districts like Murshidabad, Nadia, Malda, North 24-Parghanas, etc.
And now, the recent arrests of the key operators in Burdwan Blast case Sajid alias Masood Rana and Amjad Ali Sheikh by the National Investigation Agency (NIA) on 10 November, have exposed how with the help of sleeper cells, different terror modules accomplished their sinister plans. While, Sajid, a resident of Bangladesh entered Burdwan to impart lessons to poor Muslim youths on terrorism, Sheikh allegedly supplied explosives to militants.
The common denominator in all kinds of operations – from abduction to training jihadis - is the active role of sleeper cells and how they helped cross-border terrorism to thrive in Bengal and Assam.
The National Investigation Agency (NIA) during its investigation in Assam stumbled upon vital clues and found a dentist, Shahnur Alam, of Barpeta district - he is popularly known as 'doctor' - and his wife Sugena Begum, had set up a women's group. They had been acting as a sleeper cell in facilitating Bangladesh-based terror outfit Jamat-ul-Mujahideen (JMB) in setting up its modules in Assam and West Bengal.
"Shahnur, who's absconding, is a quack dentist, and belongs to upper wing of JMB. He has strong connections with local lower-level politicians. This nexus helped JMB jihadis in setting up of its modules in Assam and Bengal. Sugena acted as a transporter of funds for terror modules and took a few women from Assam to get jihadi training in Shimulia Madrasa," an intelligence source claimed.
The BJP has alleged that prior to the assembly election in West Bengal in 2011, the Trinamool Congress, which was desperately attempting to dislodge the 34-year-old Left Front government, came to an understanding with the Bangladesh-based Jamaat-e-Islami and BNP to help the TMC win seats in the bordering districts. In exchange the TMC would help the BNP to gain power in Bangladesh by overthrowing Awami League. This again points towards a strong network of sleeper cells and how the members of these cells manipulated the political system to have a strong footing across West Bengal in connivance with the local politicians.
"It's not all of a sudden that these series of incidents happened. Maybe the state police have now noticed it or ignored it in the past due to political reasons and no action was taken. It's a very serious issue, because over the years the terror modules were set up and it couldn't be possible without active support of local sleeper cells. There are possible inter-linkages among various terror groups and a strong network of sleeper cells help them to get logistical support, procuring explosives, transfer of funds, hideouts and securing local information," said counter-terrorism analyst Anil Kamboj.
The NIA investigation has revealed that Rs 65 crore was collected as donation from the traders and businessmen of Burra Bazaar – Kolkata's wholesale market and pumped into the terror network in India and Bangladesh. According to intelligence sources, donations could have been collected from these traders over the years on pretext of both Hindu and Muslim festivals, for Madrasas, or as 'protection fee' by the local goons, who directly or indirectly become a part of these terror network, which is linked to various terror outfits based in Bangladesh, Pakistan, Afghanistan-Pakistan region and Middle East.
"Like Rangdari tax in Bihar, in Kolkata and other parts of Bengal it's known as 'Tolabaaji'. It operates like a syndicate through local underworld criminals, who extort large amount from traders. Often traders are also on wrong side of the law and taking advantage of it, these criminals blackmail them and collect large amount from them," a source said. "The role of sleeper cells can't be ruled out in procuring 'donations' and political funding, which is ultimately siphoned into terror activities," said Kamboj.
According to intelligence agency sources, the JMB had set up its first module at Beldanga in Murshidabad, which had been a hideout for LeT operative Abdul Karim Tunda and Bengal's SIMI president Misba-ul-Islam-Misben, and gradually with the help of sleeper cells, the network spread to seven districts including Kolkata, Howrah and North Bengal.
"Terror groups from across the border used Bengal as a corridor for smuggling of arms, explosives and counterfeit currency notes, and it got distributed in other states. Kolkata emerged as a transit route, and as per intelligence reports, explosives made its way through Kolkata for unleashing terror attacks in other parts of the country since 2004. Due to secular and cosmopolitan nature of Bengal, no one could doubt their sinister plans," added Kamboj.
These sleeper cells helped the illegal immigrants from Bangladesh, especially the jihadis affiliated to JMB, HuJI etc in procuring ration card, passport, voter ID card and all sorts of documents to establish their Indian citizenship, tarnsfering money through hawala channel and also getting them married with local women in Bengal, like in the case of the main operative in Burdwan blast Shakil Ghazi, who got killed.
"There's a strong nexus between terror groups and they established modules in Bengal through sleeper cells. The political atmosphere in the state has virtually converted Bengal into a safe corridor and sanctuary for terror outfits," said defence analyst Sushant Sareen.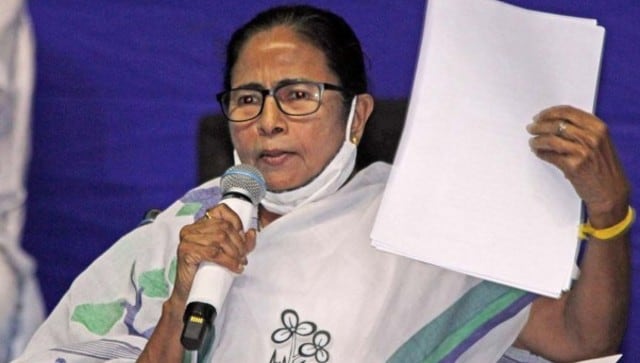 India
The West Bengal chief minister said that the proposed changes, if implemented, will 'irreparably damage the spirit of mutual accommodation between the Centre and the state'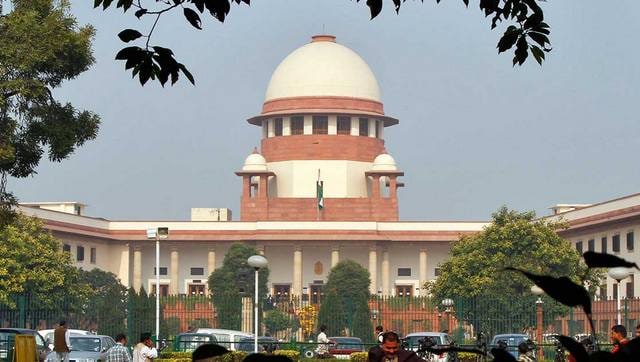 India
The suit said that as the general consent given to the central agency by the Trinamool Congress government has been withdrawn, the FIRs lodged cannot be proceeded with
India
The proposed tableau was set to commemorate the contributions of Netaji Subhas Chandra Bose and his INA on his 125th birth anniversary year, the CM said