'Neither anger nor peace': After Angry Hanuman, Mangaluru vector artist Karan Acharya creates stoic Rama
Artist Karan Acharya, who became a rage after his 'angry Hanuman' poster went viral, has now created a vector art of Lord Rama.
After his 'Angry Hanuman' poster went viral, artist Karan Acharya has come up with another piece of vector art: Of Lord Rama.
The artist, who runs a company with his wife Pooja, brother-in-law Gurudeep and friend Havish, told The Times of India, "We launched the t-shirts with vector art on Sri Rama online in Bengaluru. I had uploaded the image only to wish people who observe 'Ramayana masa'." He added that he never expected such a huge response.
One of Acharya's creations presents Lord Rama with a beard and he explained that after spending years in forest, it is quite natural for Rama to have a beard. He told India Today that since people preferred to see Lord Rama without a beard, he created another set of portraits for them.
"When you see Lord Rama's face, your mind is filled with peace. My creation neither reflects anger nor peace, but something in between," Acharya was quoted as saying in the India Today report.
His 'Angry Hanuman' artwork was even praised by Prime Minister Narendra Modi during a rally in Mangaluru in May. "This is a laudable achievement and is the power of his achievement, talent and imagination. This is the pride of Mangaluru. All TV channels are queued up for his interview", Modi said.
According to a report in The News Minute, Acharya created the vector image of Hanuman in 2015 after requests from a youth club in his village to put something on the flags for Ganesh Chathurti. The vector is now seen on everything from t-shirts to windshields.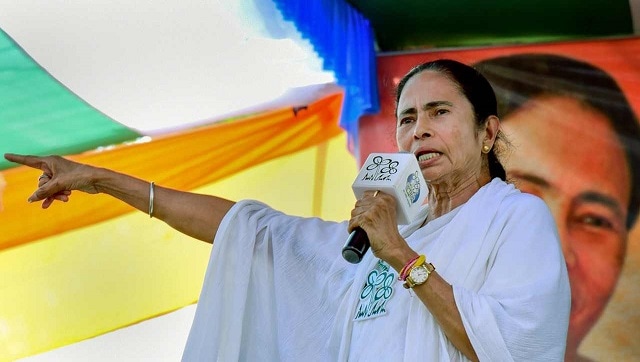 India
The West Bengal chief minister's visit to the capital is taking place days ahead of the winter session of Parliament that is scheduled to begin on 29 November
India
The forum will bring together the leading minds of the world in policy, business and technology to discuss and come up with actionable insight into how technology and innovation can be leveraged by the FinTech industry
India
The prime minister will launch 11 development projects, including the government's ambitious project — the Delhi-Dehradun Economic Corridor (from Eastern Peripheral Expressway Junction to Dehradun)