Delhi court sends NDMC official to 3 years in jail for Rs 10,000 bribe
A Delhi court sentenced an New Delhi Municipal Corporation (NDMC) official to three years in jail on charges of corruption.
New Delhi: Corruption is pervasive and has "engrossed" most of the government departments, a Delhi court has observed while sentencing an New Delhi Municipal Corporation (NDMC) official to three years in jail for accepting Rs 10,000 bribe from a shop owner in New Delhi.
The court, while sentencing Arjun Singh, the then senior assistant at NDMC's Estate Department, also said that a clear message should be given to society that corruption shall not be tolerated in any form and will be sternly dealt with.
"I am fully in agreement with the counsel for CBI that corruption is pervasive and has engrossed most of the government departments. Citizens who are entitled to services provided by the government are deprived of that on account of the menace of corruption.
"Not only this, menace of corruption has created imbalance in society and helped the rich people in society to usurp the entitlements which their fellow poor citizens are entitled to. Clear message should be given to society that corruption shall not be tolerated in any form and punishment should be given in such a manner which has a deterrent effect," Special CBI Judge Gurdeep Singh said.
The court also imposed a fine of Rs 80,000 on Singh and directed him to return the "tainted money" while holding him guilty of offences under various provisions of the Prevention of Corruption (PC) Act, 1988.
The court's verdict came on a corruption complaint lodged by Sushil Kumar Bansal, a shop owner, on 10 May 2012 alleging that Singh had demanded Rs 10,000 bribe for renewing his licence to run the shop at Gole Market in New Delhi.
The NDMC had in March 2012 proposed to issue eviction notices to some shops here whose licence had expired. Bansal's shop was one of them.
The court, while convicting Singh, said, "The prosecution has succeeded in proving that the accused was dealing with files pertaining to renewal of licences of shops at Gole Market area and by abusing his position as public servant, obtained Rs 10000 for himself as bribe from the complainant Sushil Kumar Bansal. Essential ingredient to constitute offence under PC Act stands proved against him."
During the trial, Singh had denied the allegations and claimed that some of the shopkeepers, whose licences had expired, had refused to agree for eviction, so the complainant and others started pressurising the estate department to hurriedly renew their licence deeds.
According to the prosecution, Bansal lodged the complaint before Anti-Corruption Branch of CBI, alleging that Singh demanded a bribe of Rs 10,000 from him for renewing licence of his shop which expired on 31 March 2012.
"During the said telephonic conversation, accused directed the complainant to meet him on 11 May 2012 at Estate Office, NDMC Building, Palika Kendra in New Delhi," the agency said, adding that a trap was laid by the ACB officials who caught Singh and the bribe amount was recovered.
Charges under PC Act were framed against Singh on 29 November 2012, to which he pleaded not guilty and claimed trial.
Seeking stringent punishment to Singh, counsel for CBI argued that society at large is suffering from the menace of corruption and no work in the government department takes place without greasing palm.
The defence counsel denied the allegations and sought a lenient view towards Singh contending that he was not a previous offender and because of this case he was evicted from government accommodation and has no place to go.
The court, however, held him guilty of the offences saying he could not explain the recovery of money.
"The accused has completely denied having received any illegal gratification but had not given any explanation of the same. Hence, he failed to rebut the presumption. Therefore, the said money was accepted and obtained by the accused as a motive or reward for doing the official act," it said.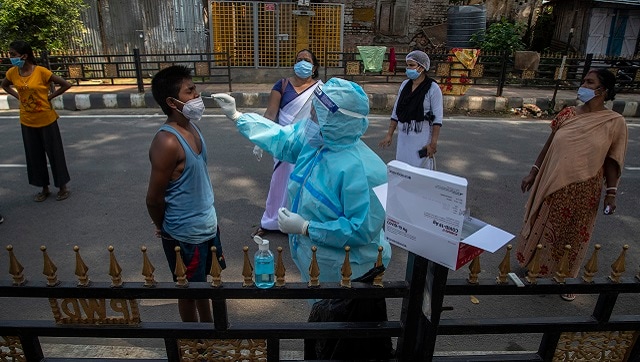 India
A third of the population did not have SARS-CoV-2 antibodies, which means about 40 crore people are still vulnerable to COVID-19 infection, the sero survey found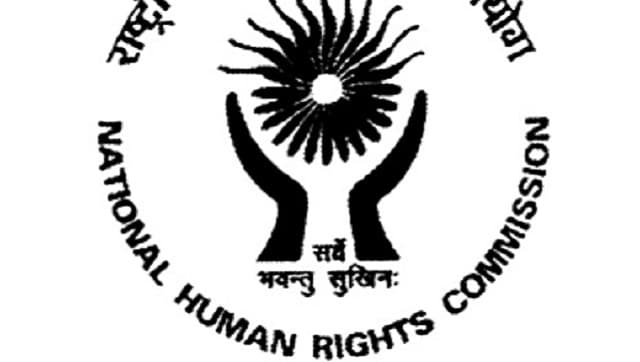 India
"This was retributive violence by supporters of the ruling party against supporters of the main Opposition party," the NHRC committee said in its scathing remarks
India
At Reliance Industries Ltd's annual general meeting last month, Nita M Ambani, chairperson of Reliance Foundation, had committed to vaccinating the general community