Naxals torch vehicles at road construction site in Dantewada; arson is response to Maoists killed in recent encounters, says police
Naxals on late Thursday night set on fire several vehicles engaged in road construction work in Chhattisgarh's Dantewada district.
Raipur: A group of Naxals allegedly set ablaze five empty trucks in Dantewada district of Chhattisgarh early on Friday, police said.
With this, Maoists have so far torched at least nine vehicles, including two passenger buses, in the last three days in separate incidents in Dantewada.
Meanwhile, the police have recovered a human skeleton from one of the buses torched by the ultras two days back on Kirandul-Dantewada road, although they had earlier maintained
that there were no causalities in the incident.
The incidents of arson are being viewed as a reaction to the death 15 Naxals in an encounter with security forces in neighbouring Sukma district on August 6.
"As per the information, a group of armed Naxals reached near the office of Truck Owners' Association in Bacheli town, where several trucks were parked, in the wee hours," Dantewada Additional Superintendent of Police Gorakhnath Baghel told PTI. "They threatened the truck drivers to leave the place and before fleeing from the spot, torched five empty trucks," he added.
Soon after being alerted about the incident, a police team was rushed to the spot.
Security arrangements have been stepped up in the area and combing operation has been intensified to trace the naxals, he said.
These trucks were engaged in transportation of iron ore in Bailadila iron ore mines area that consists of two towns — Kirandul and Bacheli — located around 450 kms away from
the capital Raipur.
"Maoists are frustrated over the death of its cadres in recent encounters in Sukma and Bijapur and therefore they are committing such acts," Baghel said.
As many as 15 naxals were gunned down in an encounter with security forces in Konta area in Sukma on 6 August.
Two days after the incident, naxals torched two buses and a truck in Bhansi area of Dantewada after asking occupants of the vehicles to alight.
During the investigation, a human skeleton was found inside a charred bus yesterday, Baghel said.
"The passenger might have been asleep and remained inside the bus and charred to death. A probe is on to ascertain the identity of the dead passenger," he said.
In another incident on the same day, the engine of an empty rake of the Visakhapatnam-Kirandul passenger train derailed after Naxals uprooted railway tracks near Kamaloor railway station in Dantewada.
On Thursday, Maoists had also torched a JCB machine, engaged in pipeline laying works, in Kuakonda police station area of the district.
India
Sources said the idea to have a QAT in the National Capital was suggested by Zulfiqar Hasan, who is serving as Special D-G in the CRPF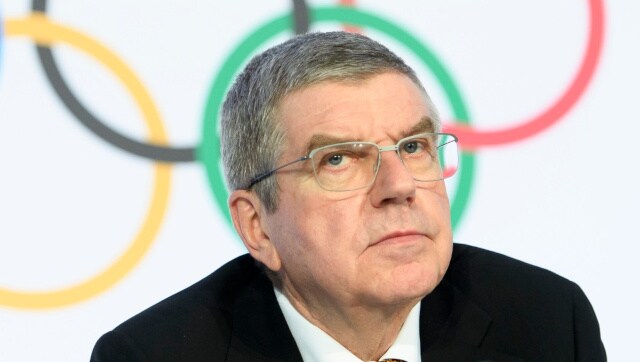 Sports
Peng reiterated that she was "looking forward" to meeting IOC president Thomas Bach and chair of the IOC athletes' commission Emma Terho during the Games, according to an official statement
India
The banned outfit had called for a 24-hour bandh in Jharkhand to protest against the arrest of its top leader Prashant Bose alias Kishan Da