Naxal involved in Sukma attack claims DU prof Nalini Sundar, rights activist Bela Bhatia contacted Maoist leadership
Nandini Sundar has rubbished all accusations made by Panda saying that he has made the statement under duress.
A key Maoist cadre, Podiyam Pandu alias Panda, who had recently surrendered to the Chattisgarh Police on 9 May, has now made allegations against Delhi University professor Nandini Sundar and human rights activist Bela Bhatia, according to a report in The Times of India.
Panda, at a press conference in Raipur, claimed that he was the only link between the senior Maoist leaders and urban network of sympathisers and activists, including Bhatia and Sundar. He said that he had, on several occasions escorted them deep into the jungles of Chhattisgarh to meet the top Maoist leaders, who are wanted in various cases.
The key Maoist operative also allegedly confessed to have acted as a courier for the Delhi activists, fetching information and parcels from the Maoist leadership in Bastar and Sukma.
However, Panda's wife Muiyye claims that Panda's surrender and confession was staged. Alleging that Panda has been illegally detained by the police, Muiyye, who is also the sarpanch of Chintagufa village, has moved Chattisgarh High Court with a habeas corpus petition, according to another report in The Times of India. Muiyye claims that the police were neither allowing her to meet her husband nor the family was informed about whereabouts of Panda, adding that the police has even picked up Panda's brother as a pressure tactic to push them to withdraw the case.
Meanwhile, the Delhi University professor has rubbished all accusations made by Panda, according to The Times of India report quoted earlier. Sundar, who is a known face in flagging alleged police 'excesses' against the tribals in the naxal-hit belts, has said that Panda has made the statement under duress. Besides, this is not the first time that Sundar's name has cropped up in cases easily traced back to the red corridor.
In November 2016, Sundar was booked for the murder of a tribal person in the insurgency-hit Sukma district along with charges of rioting and inciting violence. It was alleged that Sundar incited Maoists to murder Shamnath Baghel, a tribal leader who was spearheading a protest against Maoist activities in their village since April, 2016.
Sundar, in her defence had told Firstpost at the time that action against her was "patently absurd."
"The FIR is patently absurd. How can we be charged with murder and rioting when we are not even there? This is clearly part of IG Kalluri's attempt to intimidate and harass journalists, lawyers, researchers, political leaders and human rights activists who have exposed the reign of fake encounters, gang rapes etc. that are going on in Bastar," she had said at the time. " In particular, this is a direct fall out of the CBI chargesheet of special police officers turned constables for arson in Tadmetla in 2011, an operation which Mr. Kalluri directed," she added.
Inspector General Shivam Kalluri, referred to by Sundar in the above statement, has been in the news for his slightly over-enthusiastic style of dealing with Maoists. A report in Hindustan Times states, "Kalluri has been in the news for what rights activists describe as his high-handed style in tackling Maoists in the region. He has had several much-publicised run-ins with journalists and is said to have been instrumental in the detention of many of them." The frequent run-ins between Kalluri and journalists even led to the Chhattisgarh government to limit the powers of the police in arresting scribes, the news report states.
Meanwhile, Sukma Superintendent of Police Abhishek Meena said that Panda was a key cadre in the region and has been instrumental in executing several deadly attacks in south Bastar, including the Tadmetla attack wherein 76 troopers were killed (2010) and Kasalpada attack in which 14 CRPF personnel were killed (December 2014).
Panda was also allegedly involved in the attack on CRPF patrolling party on 24 April this year in Burkapal area under Chintagufa police station limits wherein 25 personnel were killed. The ultra was carrying a reward of Rs 1 lakh on his head.
During interrogation, according to the police, Panda revealed that Naxals were keeping an eye on the activities of security forces in Burkapal and Chintagufa axis since 15 April before executing the attack.
Panda had contacted Chintagufa police on 7 May expressing his desire to join the mainstream and later brought to Sukma where he finally turned himself in on 9 May, Meena said.
A native of Chintagufa, Panda has been associated with senior Maoist leaders, including Ramanna, Hidma, Maddana, Paparao and Situ since 1997, and acting as a courier for them for transporting various commodities after procuring it from cities, Meena said.
In 2014, he left his native place and shifted to nearby Minpa village where he started working with Duled Janatana Sarkar squad which was being headed by commander Aayta. Later in 2016, he was elevated as militia deputy commander, he said.
Besides, Panda was also part of the Naxals squad that had kept then Sukma Collector Alex Pual Menon in its captivity in 2012, he added.
Panda also revealed that he had arranged meetings of activists from Delhi with Maoist leaders like Ramanna and Hidma several times in the interior villages of Sukma, the SP said, adding that his surrender is an important achievement for the cops. Police sources told PTI that Panda was also familiar with urban network of Maoists and played a crucial role in arranging meetings of Maoist sympathisers from the town  with ultras in jungles. His interrogation may facilitate the arrest of Maoist supporters in urban areas, sources added.
With inputs from PTI
Find latest and upcoming tech gadgets online on Tech2 Gadgets. Get technology news, gadgets reviews & ratings. Popular gadgets including laptop, tablet and mobile specifications, features, prices, comparison.
Lifestyle
'As I read Emily Ratajkowski's tale, I thought of many of the stories I had heard amongst the models I had interviewed that struck a similar chord,' writes Manjima Bhattacharjya in her monthly column, 'Curious Fashion'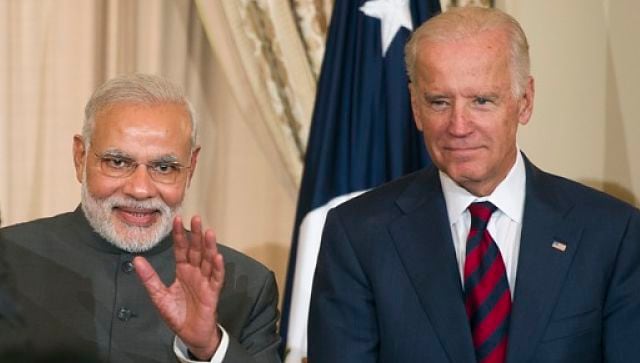 India
As one would expect, COVID-19 and climate change were always going to feature in discussions, since they are the most pressing concerns for the world today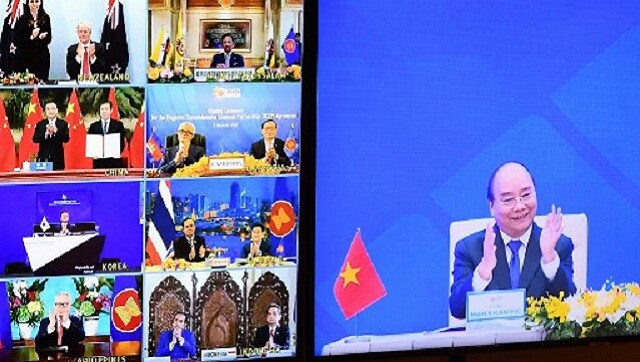 India
For now, there are a handful of major economic concerns that preclude India from considering the RCEP... and one rather formidable geopolitical one