Naveen Patnaik says 93 cases of offensive video circulation registered in Odisha till November
Odisha Police has registered 93 cases related to circulation of 'objectionable' videos of women till 30 November this year, says Naveen Patnaik
Bhubaneswar: The Odisha Police has registered 93 cases related to circulation of "objectionable"
videos of women till 30 November this year.
Chief Minister Naveen Patnaik, while replying to a written question by Congress member Tara Prasad Bahinipati in the assembly, said 93 victims have approached the police this year after their objectionable videos went viral on the internet.
The number of such cases was 40 in 2016 and 42 in 2015, Patnaik said, adding that a need-based cyber forensic expert may be roped in during investigations.
Similarly, the number of bank frauds committed by cyber criminals till 30 November this year was 382 while it was 227 in 2016 and 262 in 2015, Patnaik told the House.
In all, the total number of cyber crimes registered by the police during this period was 559, 213 more than last year and 203 more than the year before, the chief minister said.
"Police have taken adequate measures to address this surge in cyber crimes in Odisha," Patnaik said.
In view of the steady surge in circulation of objectionable pictures and videos on social media, the Odisha Police on 22 November, 2017 has issued an advisory for its officers and the general public to help check the menace.
DGP RP Sharma said such activities will attract punishment under various sections of the IPC.
The advisory requested the educational institutions and government offices to generate awareness about the safe use of internet in the society, especially among the youth.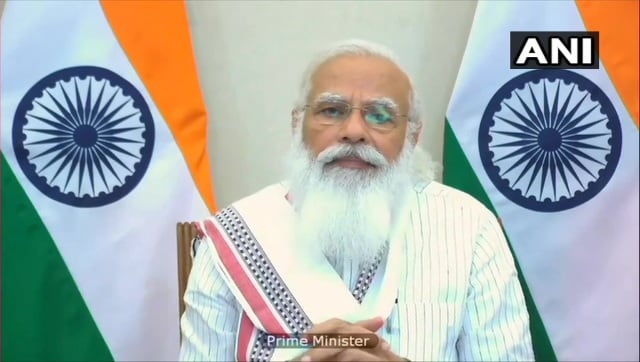 India
During an interaction with CMs of Tamil Nadu, Andhra Pradesh, Karnataka, Odisha, Maharashtra and Kerala, Modi said that 80% of the new COVID cases last week were from these states
India
The missile system has been developed by the Defence Research & Development Laboratory, Hyderabad, in collaboration with other DRDO laboratories
India
"A case has been registered under relevant sections of the IPC and Arms Act", a police official said