National Anthem: Why do we even play it before a movie begins and then bully people to stand?
Many have argued for standing up during the National Anthem. Is national pride forced? It's surely not under your control where the National Anthem is played, but if you genuinely don't feel the 'emotion' to get up, should you be heckled because the feeling doesn't naturally come to you?
Editor's Note: This article was originally published on 17 January, 2016. It is being updated to reflect Wednesday's ruling by the Supreme Court of India that the National Anthem must be played in public theaters across the country before a movie, minus any dramatisation. It also ordered that the National Flag be shown on screen when the anthem is played.
On Tuesday, 26-year-old Neeraj Pandey, a resident of Mumbai's suburb of Kandivali, went to watch the matinee show of Wazir. Like in all of the city's theatres and cineplexes, the National Anthem was played before the screening of the film. While the entire audience stood up, Pandey decided otherwise. What do you think happened next?
We all know the answer.
Pandey was first heckled by a group of people because he was sitting while the Anthem was playing and then he — along with his group of friends — was peacefully escorted from the premises by the manager. A good friend of his later posted this on Facebook:
Pandey was given tickets for the next day's screening, and he watched the film with his friends. But the aspiring scriptwriter and a poet waited outside the hall until the National Anthem was over.
Many have argued for standing up during the National Anthem. "What's the harm in standing?" they've asked. Actor Anupam Kher, after one such incident, was quoted as saying, "You must stand up for your pride in India. You must stand up for the soldiers on the front protecting you. It's a matter of just a minute. It's not that you are being pushed into doing something unbelievably bad."
So, there must only one explanation when people don't stand up for National Anthem — you have zero respect for the soldiers protecting our international borders, laying down their lives for us.
Is national pride forced? It's surely not under your control where the National Anthem is played, but if you genuinely don't feel the need to get up, should you be heckled because that feeling doesn't naturally come to you?
Such incidents aren't new. It has happened earlier and it will happen again. Starting from this latest incident involving Pandey to sedition charges filed against the youth in Kerala in September 2014, or that family of five — including a child — who was harassed, intimidated and forced to leave a cinema hall in Mumbai after some loutish moviegoers took exception to them for purportedly not standing up for the National Anthem.
This has nothing to do with national pride or our system or the government or the law or the police. It is a social problem and in everyday language we call it gundagardi.
The group of people who heckled Pandey probably returned home happy, thinking they made noise and some sort of impact when someone did not 'respect' the National Anthem. This is not patriotism, this is hooliganism and bullying.
This is similar to incidents when girls are blamed for venturing into gullies where they know boys will harass them. "Why did you go there when you know boys will tease you." People who chose to sit during National Anthem don't do so because they want to provoke a bunch of 'patriots'.
Unfortunately, the sense of patriotism does not kick in where it should for most of these people. The fact that Indians are famous for littering does not bother these so called desh-bhakts. But by jeering or heckling someone inside a theatre for a reason purely personal, and by making them leave out of sheer exasperation, it gives them a sense of dominance. It gives them this false sense of achievement where they think they stood up for their nation and its pride.
Well, they did nothing of the sort. They are just a nuisance and this is not about any notion of national pride. It's about them and the various issues from which they suffer.
Legally, you are not bound to stand up when it plays. In fact, the Ministry of Home Affairs's (MHA) Orders relating to the National Anthem of India says, "Whenever the Anthem is sung or played, the audience shall stand to attention." The orders make no mention of any penalty for failure to comply. As senior advocate Iqbal Chagla told The Times of India, "Guidelines from the home ministry are not legislation. They serve an advisory role."
Incidentally, Section 3 of the Prevention of Insults to National Honour Act, 1971, says, "Whoever intentionally prevents the singing of the Indian National Anthem or causes disturbances to any assembly engaged in such singing shall be punished with imprisonment for a term, which may extend to three years, or with fine, or with both."
By this accord, those who force others to stand or leave if they don't 'respect' the National Anthem, in turn are creating a ruckus and are in fact those who do not respect the National Anthem. And this argument can be substantiated by the MHA order, which grants one exception. "In the course of a newsreel or documentary, if the Anthem is played as part of the film, the audience is not expected to stand up as it would create disorder and confusion."
Established Indian case law is of limited use in examining the issue. Given the lack of legislative and jurisprudential instances in India , it might be better if we considered a case from another country.
The Supreme Court of the United States in 1989 case of Texas versus Johnson, had shot down a law which prohibited the desecration of certain venerated objects, such as state and national flags, and proscribed the state from criminalising or penalising any action that did not satisfy the more tearing concept of either allegiance to the state or respecting national honour. According to the court, these acts were shielded by the First Amendment, which guarantees citizens the freedom of speech. The American law, unlike the Indian law, does not cite a 'reasonable restrictions' clause on these freedoms.
Another US case, dating back to 1919 (Abrams versus United States) supported a stronger argument against the suppression of ideas by those in power and offered the permission of dissent. The case was about distribution of pamphlets which criticised the US troop deployment in Russia during the Russian Civil War of 1918. Justice Holmes, in his opinion, said:
If you have no doubt of your premises or your power, and want a certain result with all your heart, you naturally express your wishes in law, and sweep away all opposition. … But when men have realised that time has upset many fighting faiths, they may come to believe even more than they believe the very foundations of their own conduct that the ultimate good desired is better reached by free trade in ideas—that the best test of truth is the power of the thought to get itself accepted in the competition of the market, and that truth is the only ground upon which their wishes safely can be carried out.
It would perhaps be too optimistic to expect such a dissenting opinion from an Indian court but this brings us to this third question related to similar cases.
Why do play the national anthem before screening of movies in theatres? In 2003, the then Congress-NCP government had accepted a demand from the Nationalist Youth Congress to restart and enforce the practice of playing the national anthem before each film, which had faded in the 1980s. The Home department was then headed by NCP's Chhagan Bhujbal.
Exhibition of films is a state subject whereas the 'sanctioning of cinematographic films for exhibition is governed by Article 60 of the Union List of the Constitution of India (seventh schedule), the (exhibition of) cinemas is governed by Article 33 of the State List. Most states have their own Cinematograph Act and Rules, which supplement the Cinematograph Act, 1952, administered by the Ministry of Information and Broadcasting.
Till the 1980s, news reels screening important national or international events had the national anthem as a part of it. An executive order was issued in 2003 by the Maharashtra government, asking exhibitors to play the national anthem before the screening of a film. Exhibitors have produced their own versions of the national anthem which they are currently playing before a film screening.
Such a film, playing the full National Anthem (approximately 52 seconds), would fall within the category of short films, as per the Cinematograph Act, 1952, and is duly certified by the Central Board of Film Certification for exhibition.
But according to The Orders Relating To The National Anthem Of India, cinema halls are not listed as one of the places to showcase the National Anthem. The simpler argument, however, is that you have a captive audience which is there to watch a film and if you play the National Anthem just before the film starts, the audience has literally nowhere to go but be a part of it. It is a way in which the government is force-feeding you national pride.
But don't you dilute the importance of the National Anthem when you play it in theatres before every film? Make it cheaper by forcing people to listen to it, and then add to this the hooligans who take it upon themselves to serve 'justice' when someone does not want to get up.
Usually, the National Anthem is played at the beginning of public gatherings and official functions as determined by the government and its respective ministry of internal affairs. This is to help promote a spirit of allegiance and patriotism.
This, however, is promoting a spirit that has nothing to do with patriotism of any sort.
Politics
Prasada's induction will further wear away whatever's left of the Congress and the Gandhis in Uttar Pradesh, even if it does not yield dividends for the BJP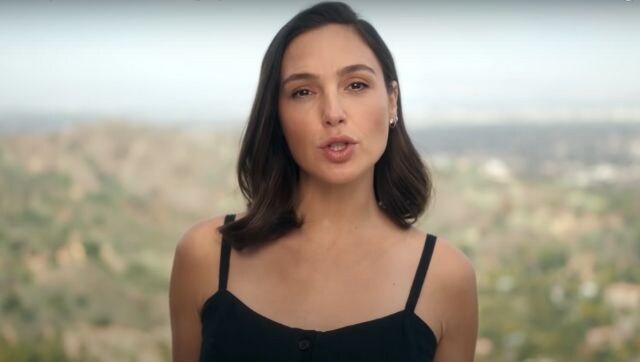 Entertainment
Even as the reality is hard to cope with, it brings back that one commodity that seems to be rapidly depleting from our lives – hope. And for that alone, may there be an encore.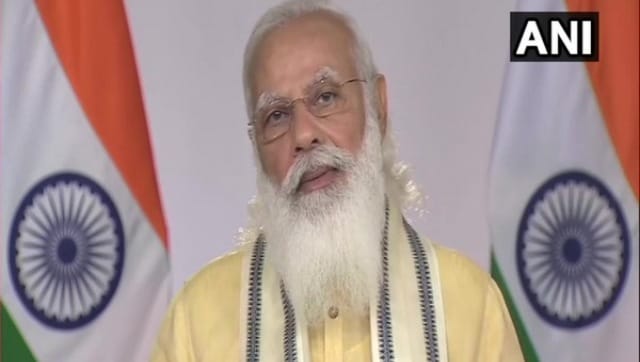 India
While the prime minister's address was no doubt a full-frontal political attack, it was in retaliation to sustained politics of slander