Narendra Modi's Mann Ki Baat: Not censuring Ravindra Gaikwad for unruly behaviour an opportunity lost
What's disheartening is that Ravindra Gaikwad has practically gotten away with what would be deemed a hijacking or the unlawful occupation of an aircraft under the Tokyo Convention (1969) and the Montreal Protocol (2014)
I wish in his 30th Mann Ki Baat address, Prime Minister Narendra Modi had censured Member of Parliament Ravindra Gaikwad for encouraging inflight aggression.
We live in perilous times, where aircraft are a target for terrorists. And yet, we are so cavalier about our own safety. The man sat on a plane for 40 minutes and no one could get him off. He should have been carted off and locked up.
It is indeed sad that the conduct of this elected representative is just another passing news shower. Everyone seems happy that airlines have banned him from flying, a minor inconvenience that will melt away in a few days. In no way does it highlight the frequent high-handedness by VIPs in India where aviation is concerned — nobody said 'enough is enough now, put on your seatbelt and shut up!'
What's disheartening is that Gaikwad has practically gotten away with what would be deemed a hijacking or the unlawful occupation of an aircraft, not only under Indian caveats published on 19 January, 2012, but also under the Tokyo Convention (1969) and the Montreal Protocol (2014) — the latter updating the protection of aircraft, crew and passengers to give it more muscle.
While unruly conduct on an aircraft calls for punitive legal action, on the spot commandeering an aircraft for 40 minutes as Gaikwad did by making a 'sit in' protest, after pushing and shoving staff at the doorway to the plane is tantamount to a hijacking.
Indian laws are also very strict on this issue. They cover "acts of unlawful interference" which jeopardise the safety of civil aviation and air transport, including: Unlawful seizure of aircraft in flight; unlawful seizure of aircraft on the ground; hostage-taking on board aircraft or on aerodromes; forcible intrusion on board an aircraft, at an aerodrome or on the premises on an aeronautical facility.
Anywhere else in the world air marshals would have arrested the man and he would be facing fines that could be over $1 million and 10 years imprisonment for disrupting scheduled commercial airlines.
Gaikwad is self-confessedly guilty on all counts. In a nation where VIPs frequently delay flights, create a scene if they are not wrapped in kid gloves, where bureaucrats duck security and have three people carry their hand baggage and briefcase to the seat, where the upgrading of thousands of these men and women of VIP status causes Air India and Indian Airlines grievous losses, this was the perfect opportunity to send out a message.
Instead, we are the only progressive nation in the world that has a special counter for government servants and officials, as if their need to get out at 04:00 hours was more important because they were saving the country from the monster at the gate.
Weak unions, inflight and cabin crew who let it happen without interfering, third rate ground crew support, fifth rate cops who will bully some labourer coming in from the Gulf but failed to do their duty with Gaikwad, an attack on an individual all add up to the fact that the laws of the Ministry of Aviation were not upheld.
And we, the passengers, were shortchanged on a security and safety issue.
India
As part of the celebrations, Union Health Minister Mansukh Mandaviya requested people to get themselves vaccinated and also help others to receive their jab
India
Modi has been deemed to be one of the biggest supporters and proponents of Yoga.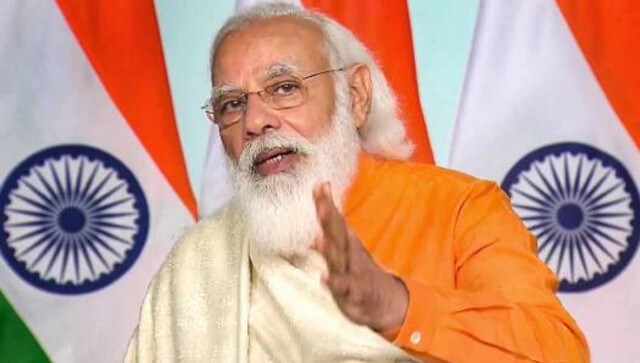 India
Huge celebrations have been planned for the occasion, with over 71,000 diyas to be lit at Varanasi's Bharat Mata temple