Narendra Modi's Independence Day speech: Claims made by PM correct, but exaggerated
Narendra Modi quoted data to back his government's claims and got many right, although some exaggerations were evident and a couple missed vital context.
By FactChecker Team
Accountability, responsibility and efficiency were the keywords in Prime Minister Narendra Modi's speech from the ramparts of the Red Fort on the 70th Independence Day; and the focus, 'good governance'.
The Prime Minister quoted data to back his government's claims and got many right, although some exaggerations were evident and a couple missed vital context.
Here are the main facts, checked:
1. Modi right on Air India's Rs 100 crore operating profit, but it is 0.0023 times airline's accumulated loss
Modi said: "The PSUs that come up in our country either fall in ditches or tumble or are locked or sold off. This has been the history of PSUs so far. We have tried to bring in a new work-culture. And today, for the first time, I can say with satisfaction that Air India that was notorious, in the past year, we have succeeded in bringing operational profits in its operations."
Fact: Air India — a brand that encompasses the erstwhile Indian Airlines and Air India — has indeed turned an operating profit of Rs 100 crore in financial year 2016, but that is after eight successive years of posting losses since the merger in 2007; and an amount that pales before the national airline's loss and debt.
The accumulated loss is now more than Rs 44,000 crore ($7.3 billion)–equal to India's annual health budget–and borrowing has grown to more than Rs 38,000 crore ($6.3 billion), IndiaSpend reported in September 2015.
This is a debt 5.5 times larger than the Rs 7,000 crore that high-profile defaulter Vijay Mallya's Kingfisher Airlines owes India's banks, and many have argued that keeping Air India afloat is throwing good money after bad.
Verdict: Right on fact, misleading on context.
2. More basic savings accounts opened than PM's statement
Modi said: "21 crore (210 million) people have bank accounts under Pradhan Mantri Jan Dhan Yojana. This is not about the government taking credit for it; it is the people's achievement. I salute the 125 crore citizens for this achievement."
Fact: More than 228 million Jan Dhan bank accounts–basic savings accounts for those without access to banking–have been opened in two years, as financial inclusion, a key Modi agenda gains momentum under the Jan Dhan Yojana, or People's Wealth Programme.
As many as 24 percent of these accounts still do not have money in them, IndiaSpend reported on 13 August, 2016, down from 46 percent in August 2015.
Modi also spoke about the use of national digital identity system, Aadhaar, as the base of financial inclusion. About one billion Indians (or 81 percent of the population) have been assigned Aadhaar numbers, and more than 230 million bank accounts are linked to Aadhaar. There were 716.7 million Aadhaar-linked beneficiaries for various government programmes, as on 31 March, 2016.
Verdict: Modi was right–and his numbers understated the data.
3. India not the most-preferred destination for foreign investment, ranked 10th globally
Modi said: "India is the most-preferred destination for foreign direct investments."
Fact: India was ranked 10th in foreign direct investment, behind leading economies, such as China, USA and Singapore, according to the World Investment Report 2016.
Verdict: Modi is wrong.
4. Modi exaggerates villages electrified by five percent, solar power capacity by 21 percentage points
Modi said: "Out of 18,000 unelectrified villages (as per Census 2011), more than 10,000 villages have been electrified and I have been told they are with us, watching this celebration of Independence Day."
"In the field of solar power, we have seen an unprecedented growth of 116 percent. We are committed to enhancing use of solar power in the country."
Fact: The Prime Minister appears to have rounded off the figure of 9,481 villages (53 percent of the target of 18,000 from Census 2011 data) electrified as on 30 June, 2016, according to government data. This means 591 fewer villages were electrified than he claimed.
Although India has more villages officially electrified than ever, doubts have been cast on electricity supply to these villages.
In Uttar Pradesh, three of four households get electricity for less than 12 hours a day, FactChecker had reported in November 2015. In Jharkhand, only two percent of electrified households get electricity for 20 or more hours; 81 percent do not get four or more hours' electricity in the evenings, while 60 percent face three or more days of total blackouts every month.
As for India's solar power capacity, it increased from 4 giga watts (GW) in June 2015 to 7.8 GW in June 2016–an increase of 95 percent.
Verdict: Modi exaggerated electrification and solar-power data, and it isn't clear how many "electrified" villages get electricity.
5. Seven percent more villages than Modi stated (70,000) declared free of open defecation, no independent audit
Modi said: "In my first speech, I had asked how there can be such a huge problem of sanitation in our country. We are working to bring in social change; over 70,000 villages are free from open-defecation today."
Fact: As many as 74,922 villages are open defecation-free as on August 15, 2016, and all houses in these villages have access to toilets, according to government data.
Swachh Vidyalaya, the Prime Minister's scheme to provide separate toilets for boys and girls in schools, is not functioning effectively on the ground, despite a claim Modi made in 2015 that every school now had separate toilets for girls. Toilets were found to be non-functional in many schools during FactChecker investigations in September 2015.
Toilets were either in very bad condition or were unusable, according to another investigation by ABP News in May 2016 across several states.
Verdict: Government data corroborates Modi's claim, but with no independent audit–and evidence to the contrary–success is hard to discern.
6. PM right on 3,763 km of new rail lines in two years
Modi said: "If we take the commissioning of railway lines in previous 10 years–where commissioning means capacity to ply the trains and to finish all the trials–so earlier it was at the rate of 1,500 kilometre in 10 years . But we have made it up to 3,500 kilometre in last 2 years. We are to increase this pace even further."
Fact: 1,983 km of rail lines were commissioned in 2014-15, and 1,780 km in 2015-16: a total of 3,763 km in two years.
Verdict: Modi is correct. New rail lines have been built at a faster pace.
7. 105 km rural roads built per day by NDA, 85 km per day by UPA
Modi said: "Earlier, 70-75 km of rural roads used to be laid per day. Now we lay up to 100 km of rural roads a day."
Fact: His claim is right–105 km of roads are added every day, we calculated using government data.
However, 85 km of road length was added during the UPA administration, as opposed to 70-75 km claimed by the Prime Minister.
Verdict: Modi is correct. But he under-estimates the UPA road-building programme.
8. Government appears to be fulfilling pension promise to armed forces
Modi said: "OROP (One Rank One Pension–standardised pensions for armed forces personnel, irrespective of when they retire) was hanging for a long time; we took it head on. More than 35,000 jawans have lost their lives fighting at the border so that we can stay peacefully here; how can we forget them? Therefore, my government tried to resolve the long standing issue of OROP."
Fact: Modi spoke about OROP in his second Independence Day speech last year. As many as 1.6 million pensioners were paid their first pensions under OROP, as of 31 March 2016.
Verdict: Some hiccups remain, but Modi has the scheme off the ground.
9. 15,000 rail tickets issued per minute in 2014-15, but that is a fall over 2012-13
Modi said: "Now technology is there, but there was a time when the railway ticket in the railways, concerning the common man and the poor was available only two thousand tickets per minute. Those who might have seen it would know how the buffering used to be there, nobody knew when the website would be operational again, but today I have to say with satisfaction that now it is possible to have fifteen thousand tickets per minute."
Fact: Based on 8,224 million originating passengers in 2014-15, 15,646 tickets were issued per minute. That, however, is a decline from 8,421 million originating passengers in 2012-13 and 16,021 tickets issued per minute, as per railway ministry data.
Verdict: Modi is right on number, but wrong on context.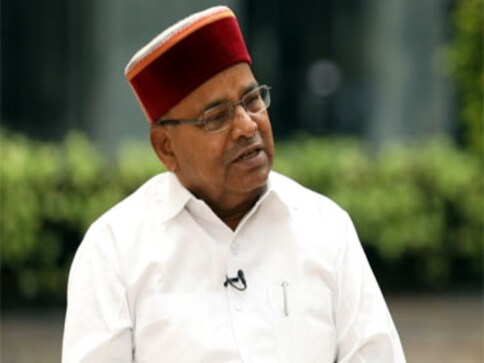 Politics
From governors to tribal leaders and even a former Lok Sabha speaker, the BJP has a glut of candidates to choose from and much to ponder while making its choice
World
Built by China State Shipbuilding Corporation Limited, the Fujian has a displacement of more than 80,000 tonnes and is equipped with electromagnetic catapults and arresting devices
World
Born into a modest family on Colombia's Caribbean coast, Petro embraced leftist politics as a teenager after the 1973 coup d'etat in Chile that unseated Marxist president Salvador Allende. A father of six, Gustavo Petro is seen as a good orator, though not necessarily charismatic