Narendra Modi to visit parliamentary constituency Varanasi tomorrow for two-day visit, says PMO
The prime minister will visit Narur village, where he will interact with children of a primary school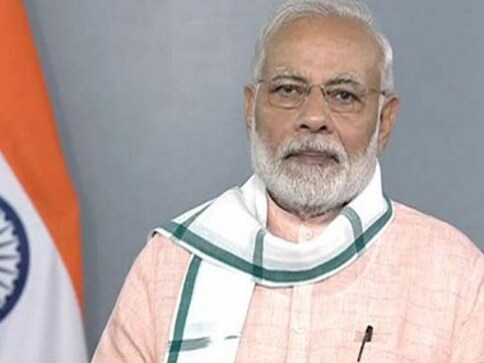 New Delhi: Prime Minister Narendra Modi will visit his parliamentary constituency Varanasi on Monday, according to his office.
He will reach Varanasi for a two-day visit on Monday afternoon. The prime minister will visit Narur village, where he will interact with children of a primary school, aided by non-profit organisation "Room to Read".
Later, he will interact with students of Kashi Vidyapeeth and children assisted by them on the premises of Diesel Locomotive Works (DLW).
On Tuesday, Modi will inaugurate or lay the foundation of various development projects, cumulatively worth more than Rs 500 crore, according to a statement by the Prime Minister's Office (PMO). The event will be held at the amphitheatre of Banaras Hindu University (BHU).
Among the projects to be inaugurated by Modi are Integrated Power Development Scheme (IPDS) for Puraani Kashi and an Atal Incubation Centre at BHU.
Among the projects for which the foundation stones will be laid is the Regional Ophthalmology Centre at BHU. The prime minister will also address a gathering, the statement said.
Photos
The second and final phase of polling for the Gujarat Assembly elections saw big names from across the state come out to exercise their democratic duty. From Prime Minister Narendra Modi to former cricketers Irfan and Yusuf Pathan, the heavyweight voters were all smiles as they cast their vote
World
The 18th G20 Summit will be held from September 9-10 next year in New Delhi. Together, the member nations of the G20 comprise over than 80% of global GDP, 75% of global trade and 60% of the world's population
Opinion
Against the backdrop of waning US influence, Israel, similar to India, seeks to stake its claim on the continent. Despite lacking clear direction, at least since the Netanyahu administration, Africa has begun to receive sufficient attention in Israel's foreign policy